We use affiliate links. If you buy something through the links on this page, we may earn a commission at no cost to you. Learn more.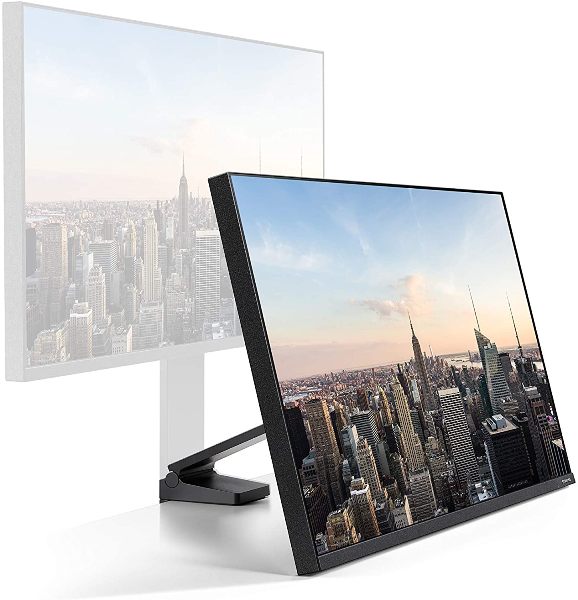 NEWS – Space on our desks is invaluable. You can reclaim some of that precious space with Samsung's 32″ Space Monitor. This 4K monitor comes with an integrated clamp stand. Because it has a clamp stand, you will have to have a compatible desk – meaning that the edge of your desk where you will be mounting the monitor will have to be deep enough to accommodate the depth of the clamp; additionally, your desktop cannot be thicker than 3.54 inches. It is also important to note that this monitor does not rotate side-to-side. You can connect the monitor to your computer via HDMI or Mini Display Port.
I do not have this monitor, but you can use the information below to help you determine if this monitor will work for you:
The Samsung 32″ Space Monitor has the following specs: model number – S32R750U, aspect ratio – 16:9, resolution – 3840 x 2160 pixels, dimensions without stand – 28.13 x 16.46 x 1.02 inches, refresh rate – 60 Hz, response time – 4ms.
It is sold through Amazon for ~$500. It was not in stock at the time this post was written, but keep checking back if you are interested.