We use affiliate links. If you buy something through the links on this page, we may earn a commission at no cost to you. Learn more.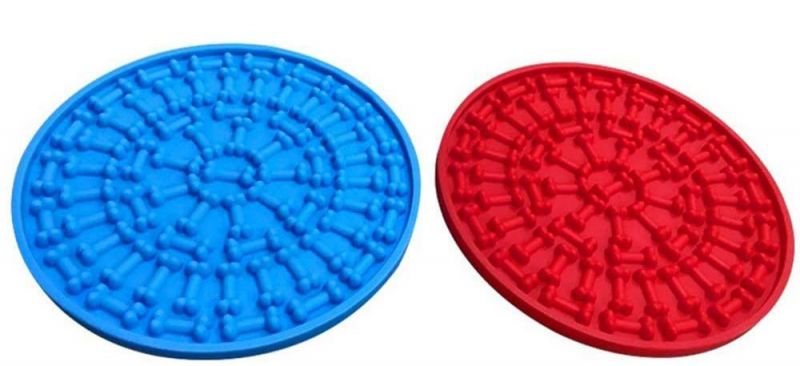 NEWS – As we continue to work from home, there's been one consistent challenge: Our dogs.
They might be sweet and silent for hours, but as soon as that conference call starts, they suddenly need to bark at every squirrel, bird or leaf that passes by the window. Or they absolutely must chase each other around the house. It's like they're waiting for that important Zoom meeting to demand 100% of our attention. 
While browsing Amazon for longer-lasting puppy treats, I found these slow-feeder mats from TESLUCK. At $12.98 for two ($9.98 for one) plus a 6% off coupon, I decided to give them a try.
I use them with peanut butter or plain greek yogurt and then stick them in the freezer. I like that you can suction them to the floor (or wall) so they don't wind up under the couch or some other hidden place like other treat-releasing toys. 
Plus, you can pop them in the dishwasher when they're done.
The real test: How long do they actually occupy the puppers?
For us, it's a solid 10 minutes. Which is pretty darn good. They also seem to calm the dogs, instead of getting them riled up like other toys.
I haven't tried them while bathing my pups or clipping their nails, but if positioned correctly I can see how they could provide a wonderful distraction.
From the current ratings on Amazon, 4.6 out of 5 stars with 93 ratings, it looks like other dogs (and their owners!) are enjoying these as well.