We use affiliate links. If you buy something through the links on this page, we may earn a commission at no cost to you. Learn more.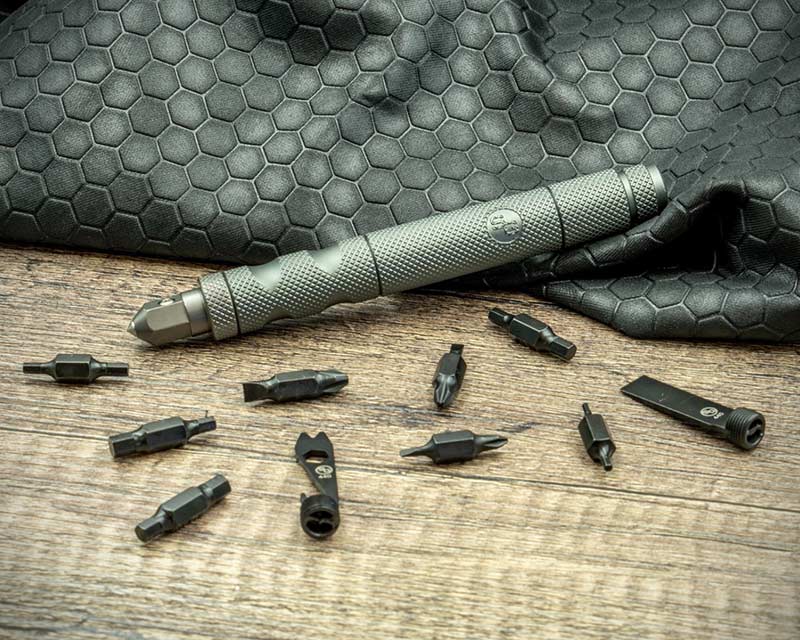 NEWS – Whether it's opening boxes, tightening loose screws, prying open paint cans, popping the top on a cold one, or many other tasks, the StatGear BlitzBlade multi-tool from Stat Gear has you covered with 26 functions that include:
9 S2 Steel double-sided bits
Prybar / hex wrench / bottle opener
Box cutter/scraper
Knife blade
LED flashlight
Carbide tip window breaker
The BlitzBlade tool is made of aircraft-grade aluminum and is available in either grey or black.
The individual double-sided bits are held in place with magnets and fit in the included pouch which slides into a heavy-duty nylon tool pouch with a belt loop when you're not using the tool.
You can read more about the BlitzBlade at statgeartools.com and you can add one to your EDC for $99.99 from Amazon.