We use affiliate links. If you buy something through the links on this page, we may earn a commission at no cost to you. Learn more.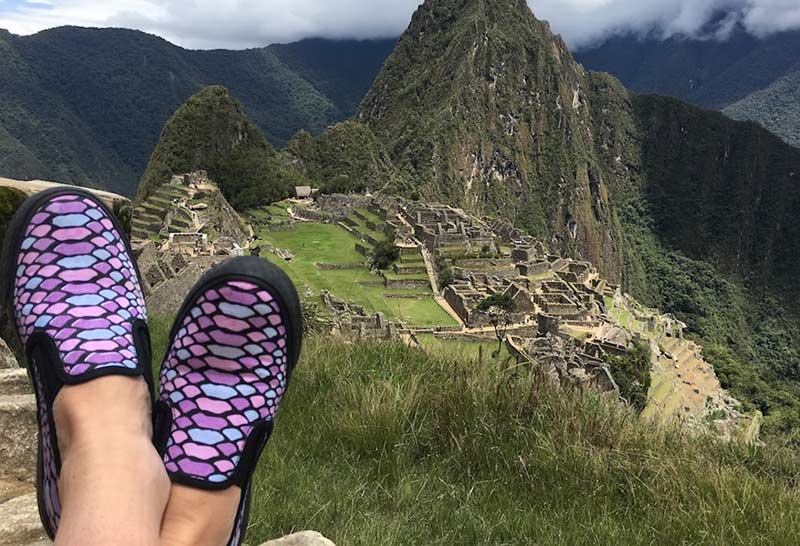 CROWDFUNDING NEWS – If you're a sneakerhead, here's a pair of shoes that are a unique addition to any shoe collection and they give back to the environment too. SUNS shoes are classically styled canvas sneakers for kids and women that turn colors when exposed to sunlight.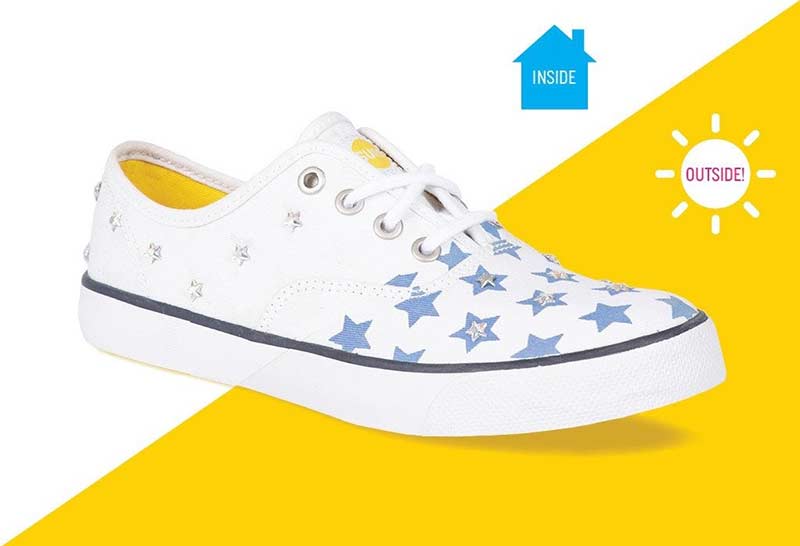 Indoors these shoes just look like ordinary white slip-ons or laced sneakers. But go outside on a sunny day and the UV rays of the sun quickly cause the kicks to change colors revealing unique designs.
Why do I like them?
The fact that these shoes turn colors (19 different color-changing patterns and designs) when you go outside in the sun is enough of a reason to like these shoes, but when you add the fact that the SUNS company has partnered with Trees for the Future to plant 10 trees for every pair purchased, it's a feel good product to back.
Something to consider before pledging
The rewards for this campaign are estimated to ship in May of 2021. That's a whole year away to see a return for your money.
Where can I find more info?
The SUNS shoe campaign ends on 7/6/20 and they are working towards their funding goal of $10,000. You can pre-order a pair of SUNS shoes starting at $30 for the kid's version and $45 for the adult sizes. After the SUNS shoe campaign ends, rewards are estimated to start shipping in May 2021. Visit their Kickstarter page for all the details.