We use affiliate links. If you buy something through the links on this page, we may earn a commission at no cost to you. Learn more.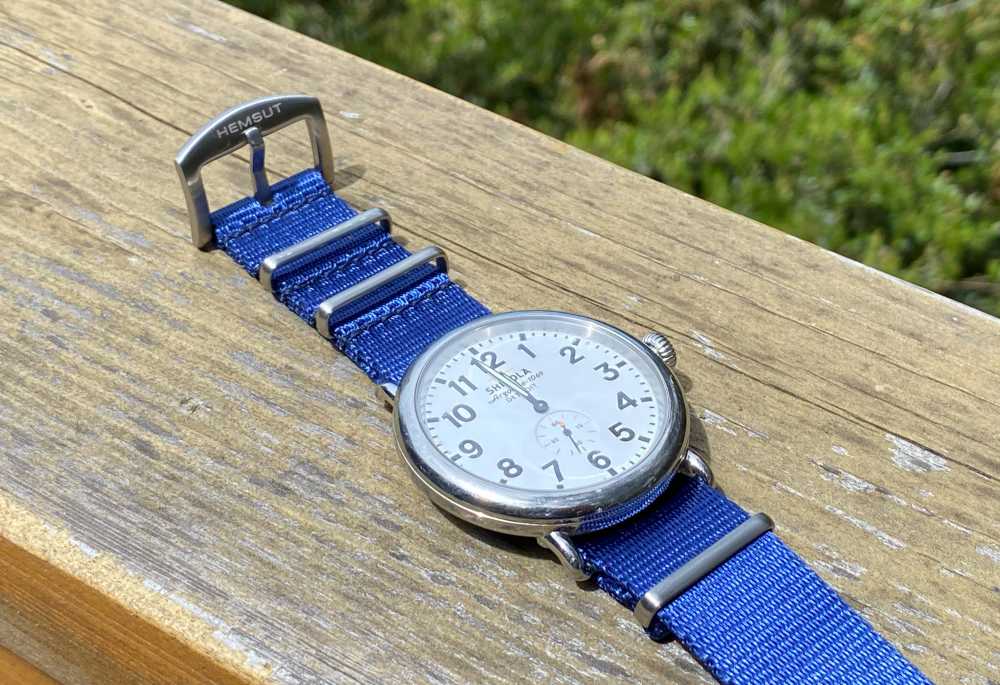 REVIEW – I've always liked larger, take-up-the-whole-wrist watches, but the few I own have gone unworn since getting my Apple watch. I recently passed my Dad's Shinola Argonite to my son who has this unexplained connection and appreciation to all things analog. It felt good to give him something that his Grandfather wore daily. The only thing that didn't quite suit his needs was the original strap. Well Hemsut had some watch bands that needed reviewing and we chose two to pair up with this gorgeous timepiece.
What is it?
Hemsut makes a large assortment of watch bands that fit lug widths of 16, 18, 20, 22 and 24mm. We chose two to review; Black Leather Cordovan QR and Navy Blue Nylon Nato, both in a 24mm size to fit the Shinola.
What's in the box?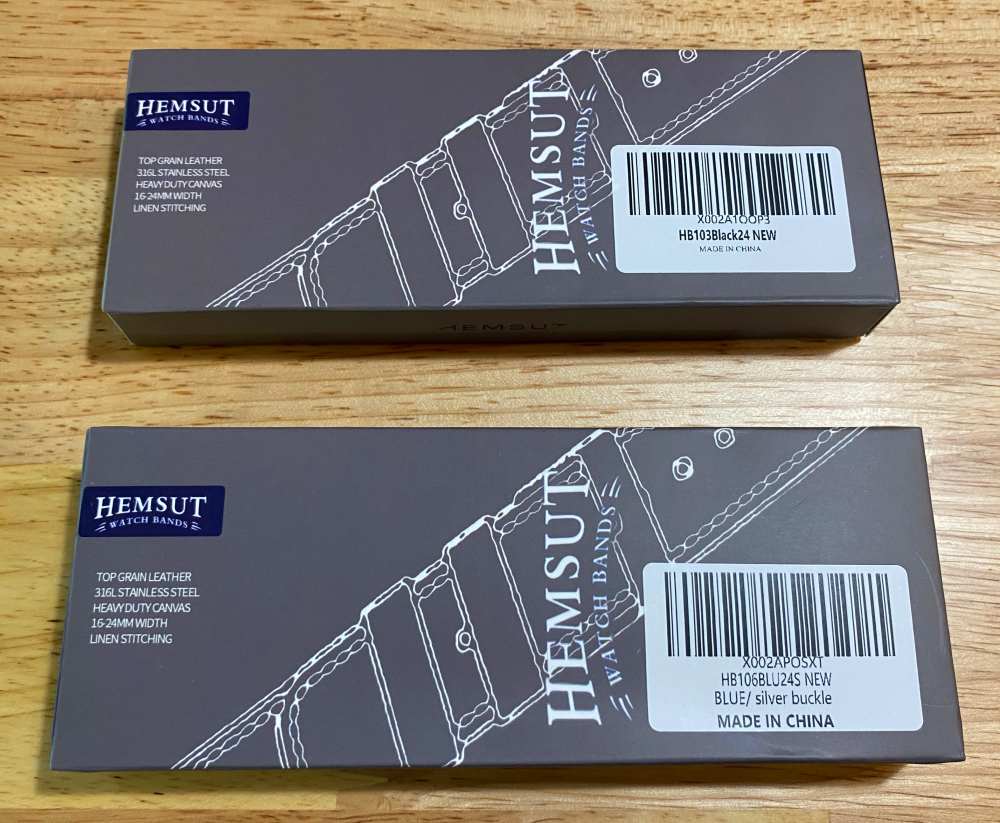 Inside each box you are welcomed with Thank Yous.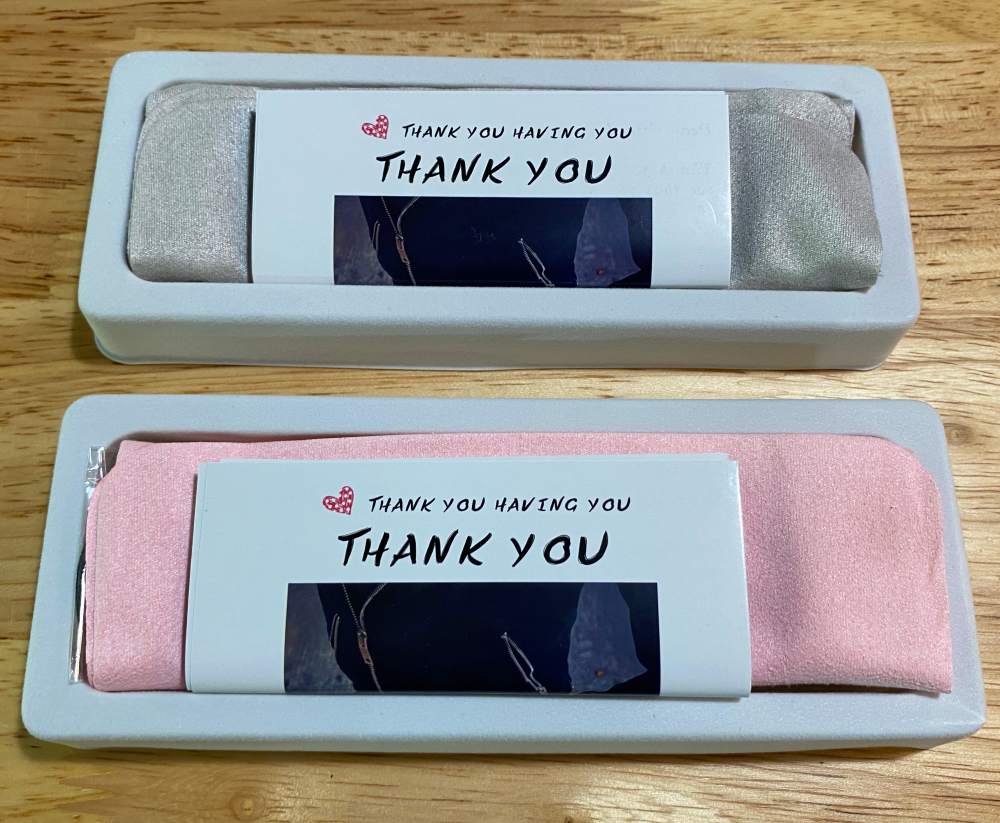 Inside you'll find the below…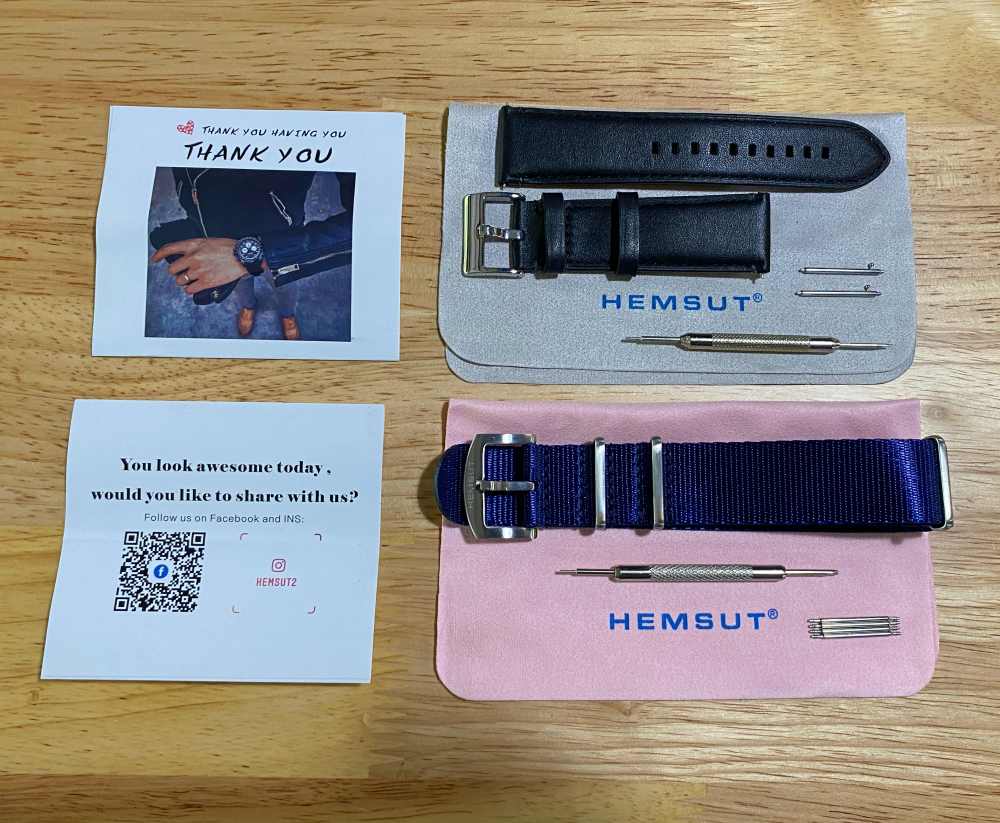 Watch strap
Spring pins
Install tool
Polishing cloth
Thank you/social card
Keep in mind each strap is sold individually.
Hardware specs
The materials and construction will depend on any particular strap that you choose. In our case the Black Cordovan is genuine leather with clean stitching, silver hardware and two strap retention loops. The Navy Blue Nylon NATO has brushed silver hardware expertly cut and sealed edges and holes. As mentioned both are 24mm width bands.
Design and features
The Black leather strap was chosen to slightly dress up over the original leather band as it does not have contrast stitching. Installed it has a classic clean look to it with excellent feel.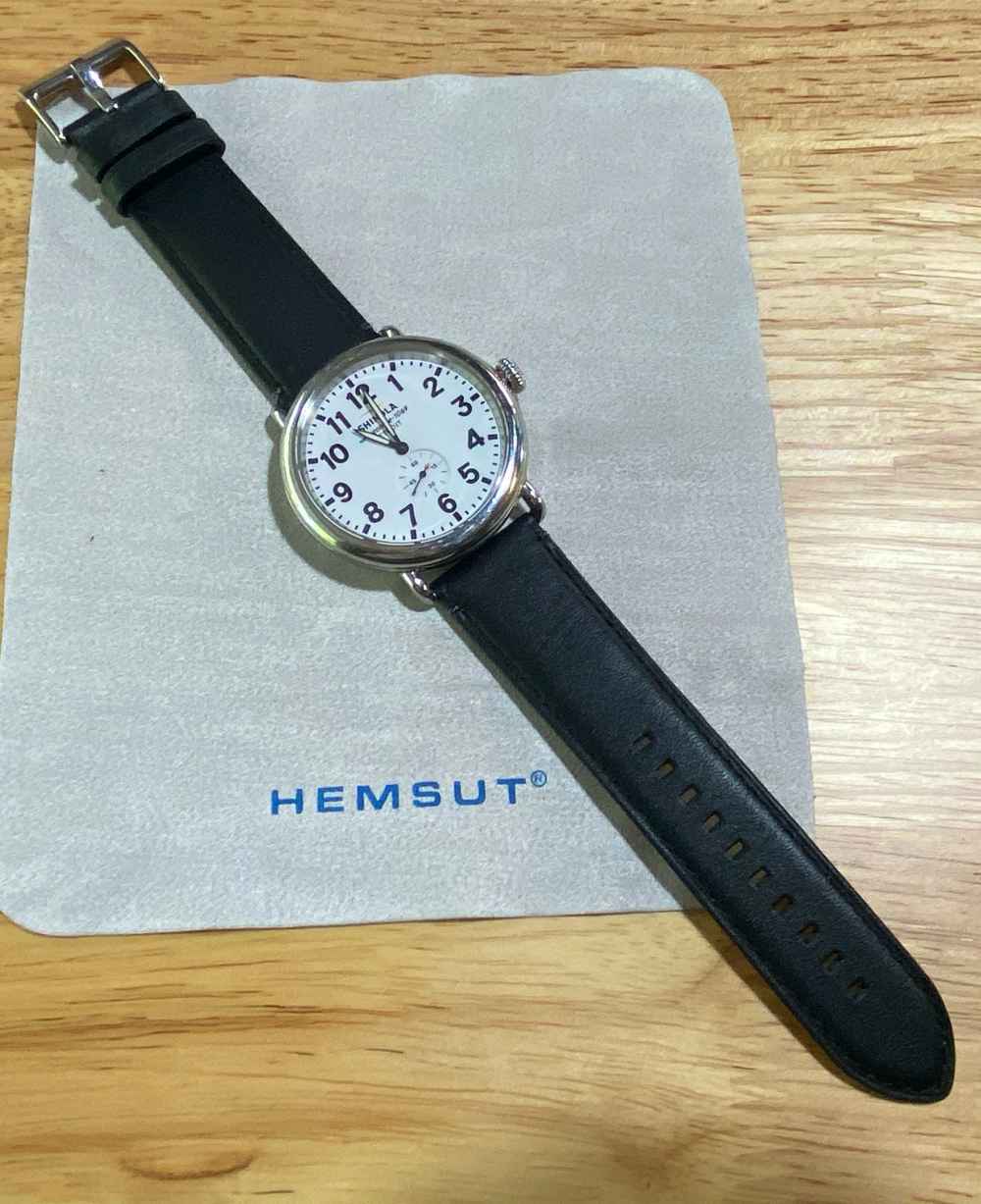 On the underside, the tan color sports debossed branding and material info on a supple leather that feels great on the wrist.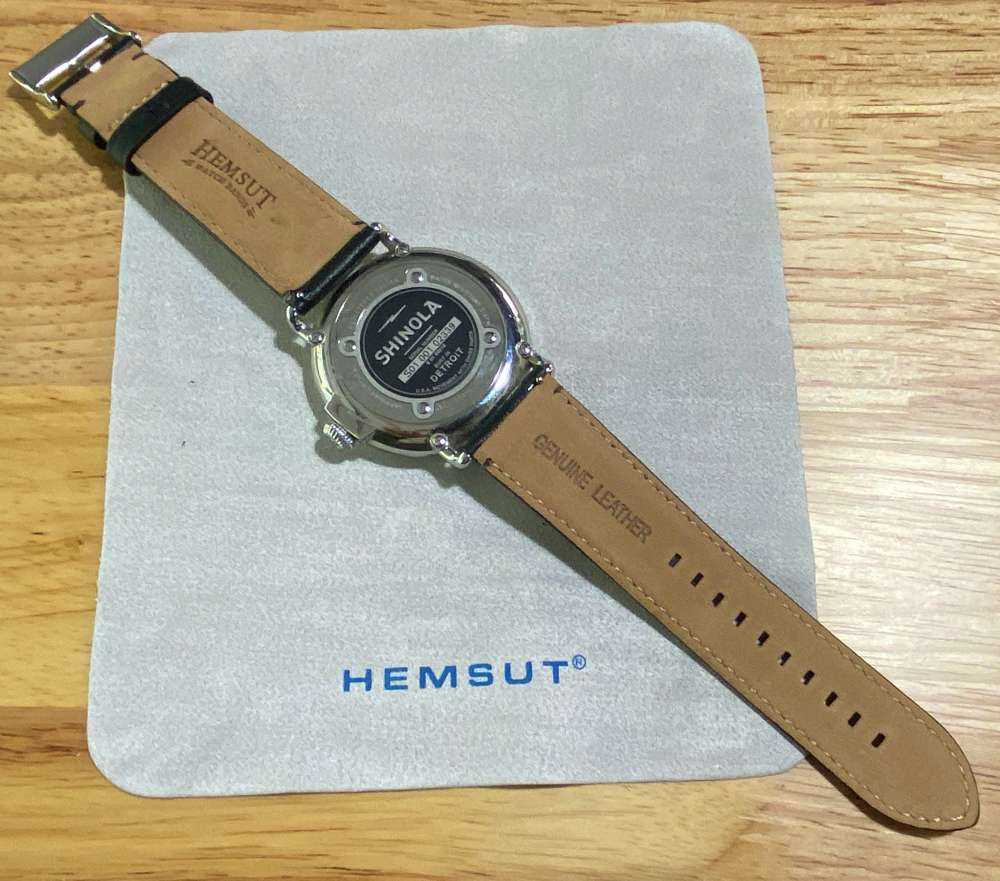 The NATO strap's brushed hardware fit with this Shinola's style equally well.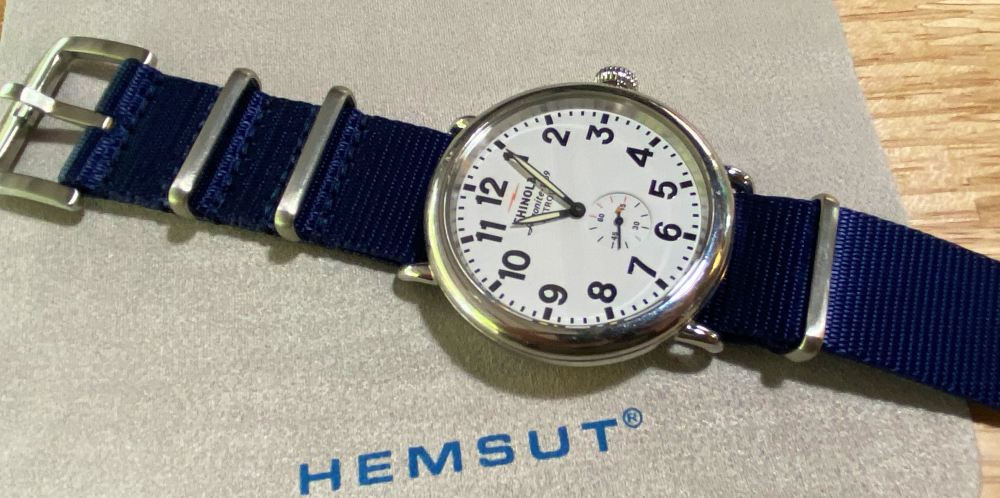 In the detail photos here you can see the branding on the buckle and the quality in shape edge sealing and stitching.

Setup
The first step in installing either watch band is to remove the existing band from your watch. It might differ a bit from what's shown here, but not too much. Hemsut included a small tool with a forked end that made removing the band easy. Slide this end between the strap and lug and then push towards the strap to compress the spring bar. That should let you pivot this side out and release the band. Note: be careful not to shoot the spring bar across the room as you release the tension.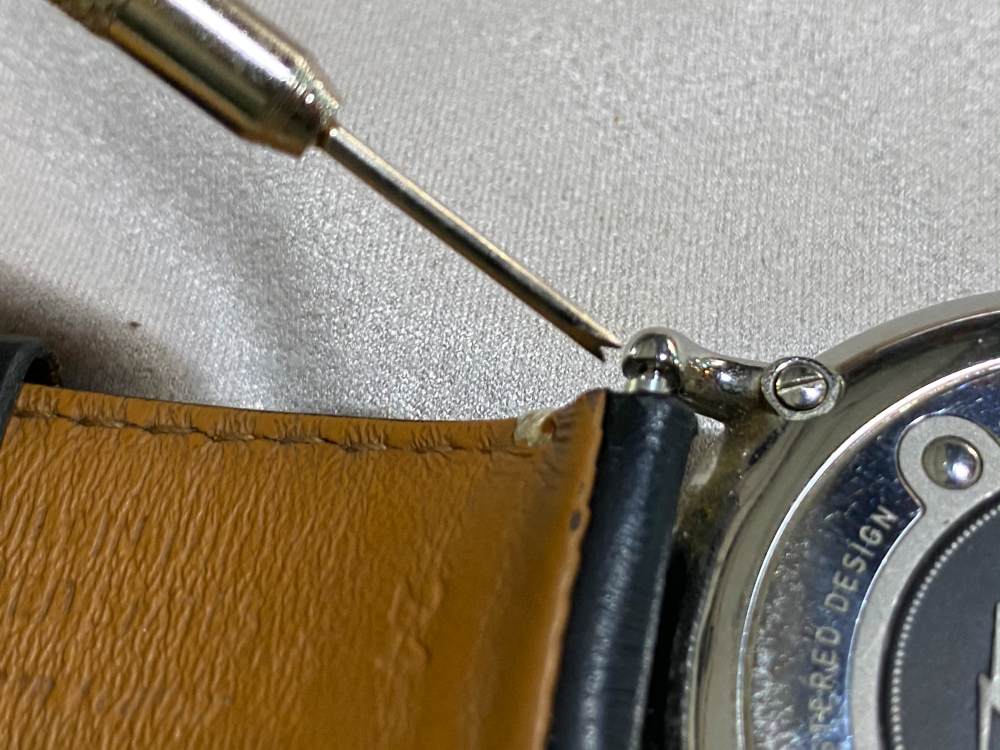 The Leather band has their Quick Release spring bars which include this little knob on one side. To install, insert the non-knob side into the lug and then pull back the nob to insert the other side. This can be done with your fingernail pretty easily, but the tool can be helpful as well as making for a better photo.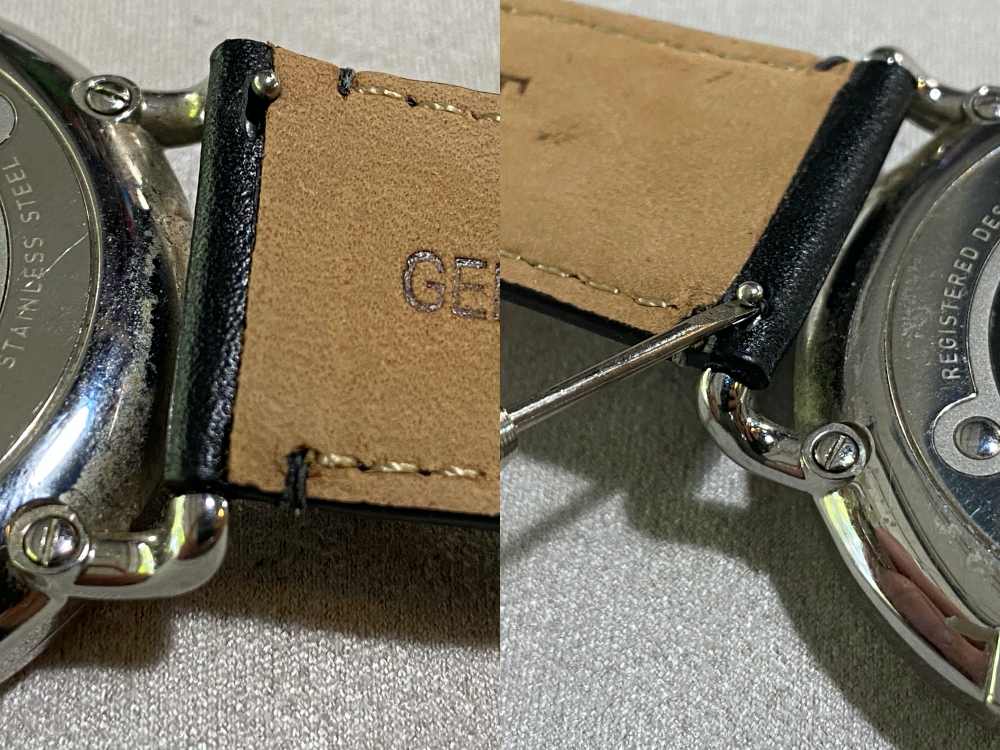 Installing the NATO band is a little different as the spring bars are traditional and actually can be installed onto your watch prior to installing the band. Thread it through as shown below, and then feed the strap end through the loop at the end of the shorter section.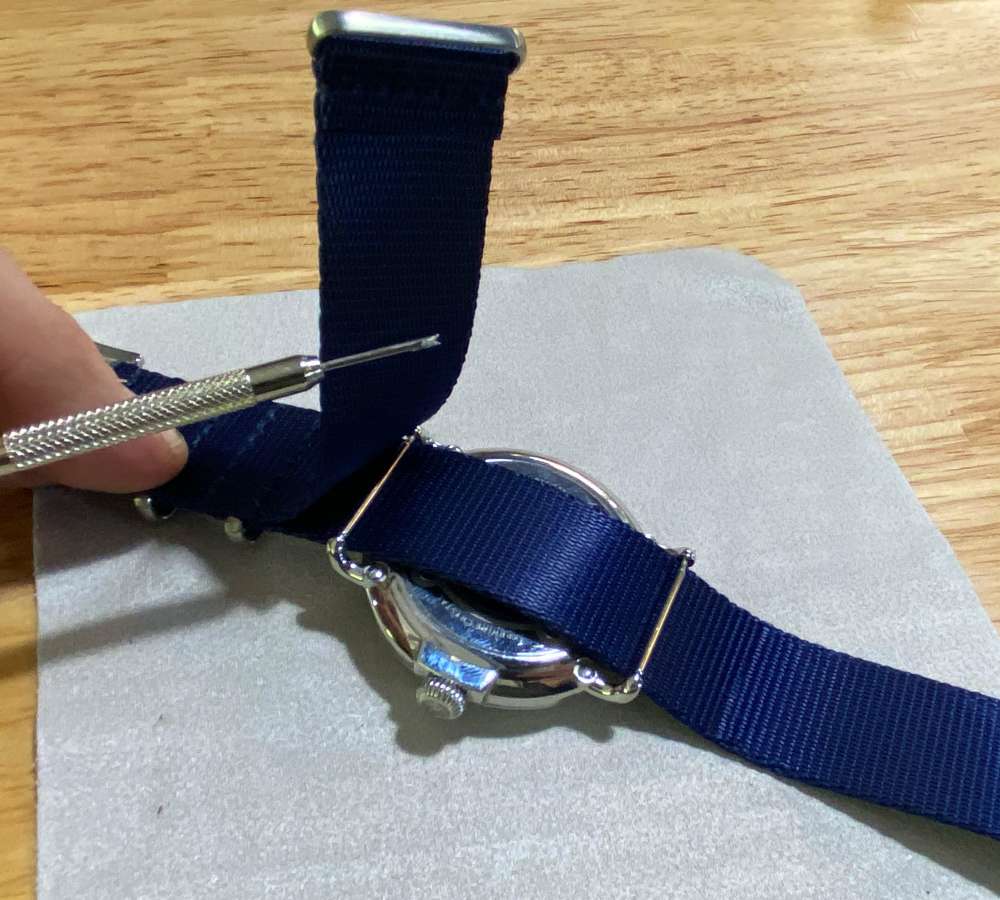 Performance
So for quick reference, here's a photo of the strap we replaced. It was a nice dark brown, but had seen a lot of use and had started to crack on the inside.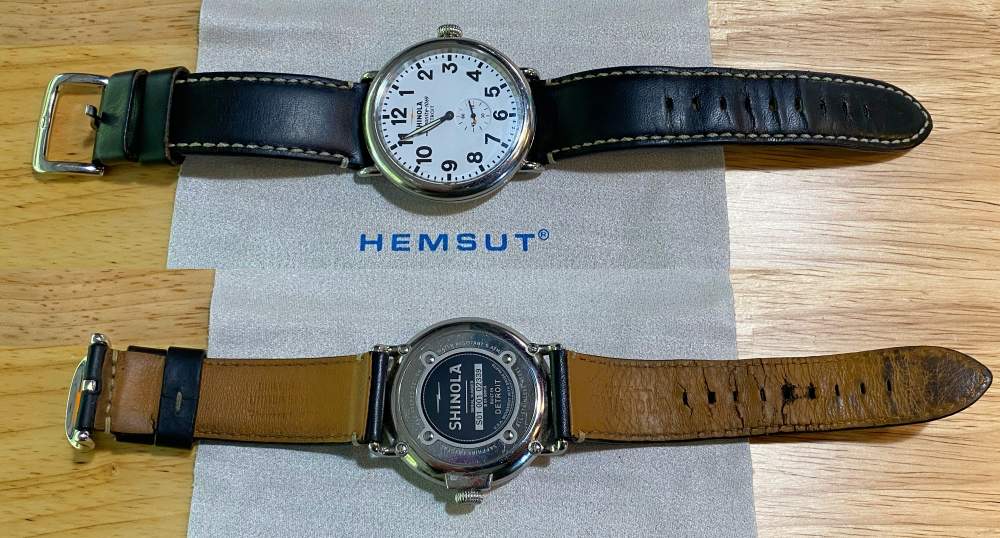 The new Hemsut Black Cordovan band looks great and feels appropriate.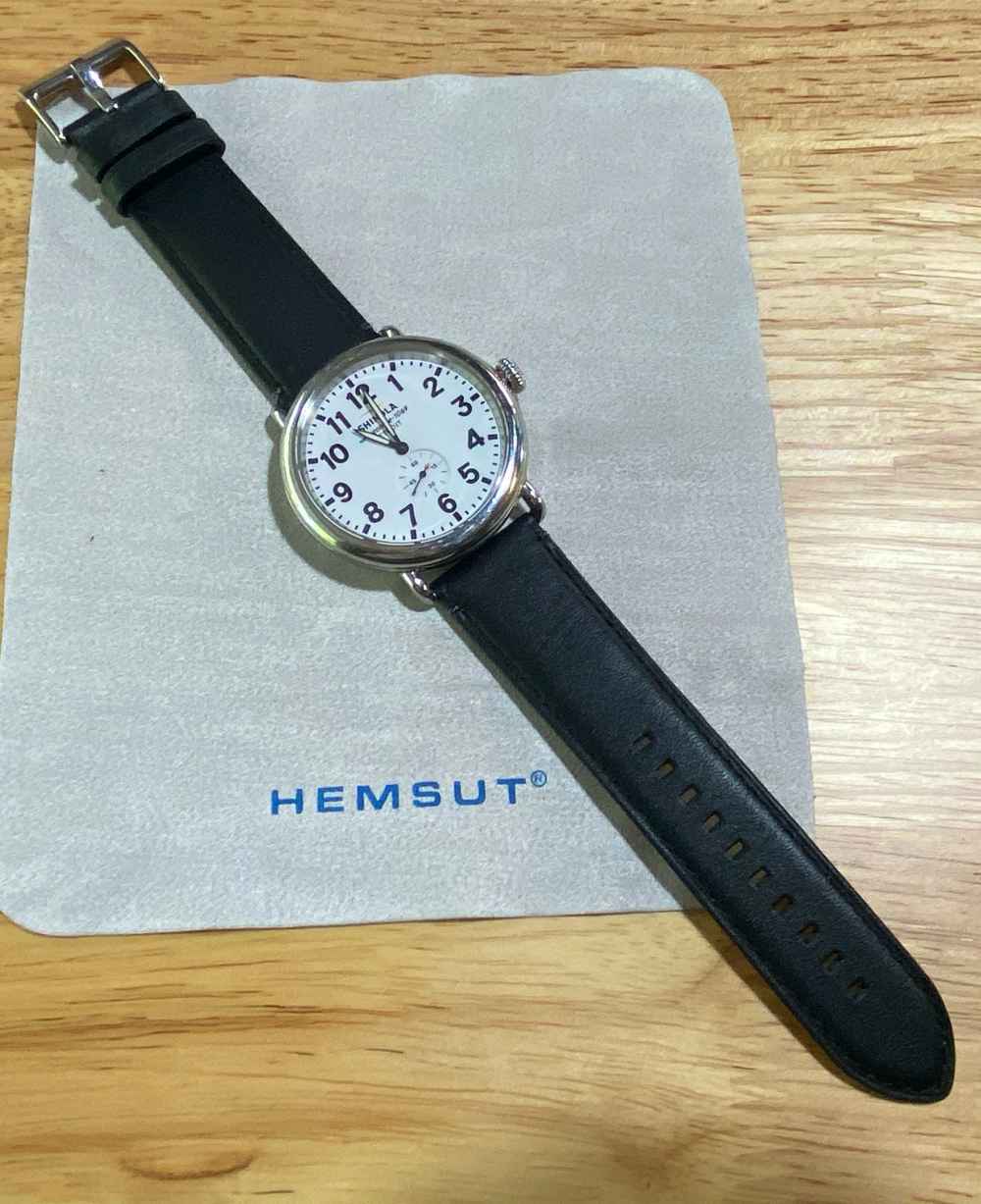 It's the NATO strap that my son was excited about and that's the one that's been on the watch since getting the review samples. There's nothing to complain about in any way. In fact, the lead photo was taken 30 days of daily wear after installation and you wouldn't know it. As with all NATO straps, the double bars allow you to double back the strap to deal with any excess length.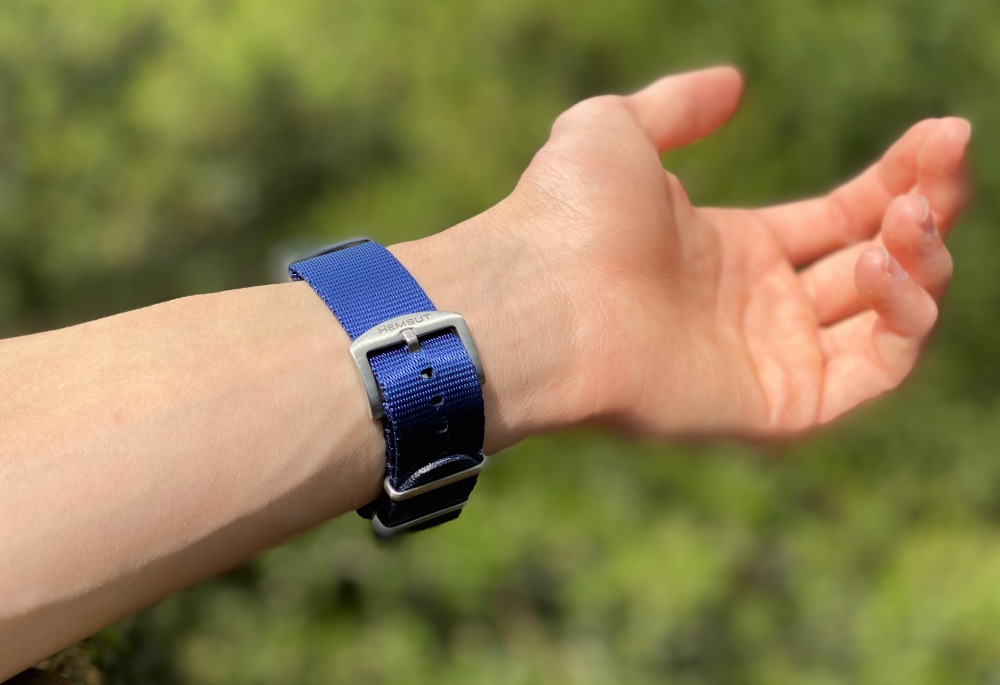 What I like
Lots of choices
Great quality
Great prices
What I'd change
Final thoughts
According to their website, Hemsut has been around for around 10 years but you'd be forgiven for thinking they've been around a lot longer. The quality is great, prices are more than reasonable and their only problem may be that there are too many options to choose from. In browsing the catalog further they also have adapters for the Apple watch so I may need to try out one of the canvas options for my own watch.
Price: $15-17
Where to buy: Hemsut Black Cordovan, Hemsut Navy Blue NATO
Source: The sample of this product was provided by Hemsut