We use affiliate links. If you buy something through the links on this page, we may earn a commission at no cost to you. Learn more.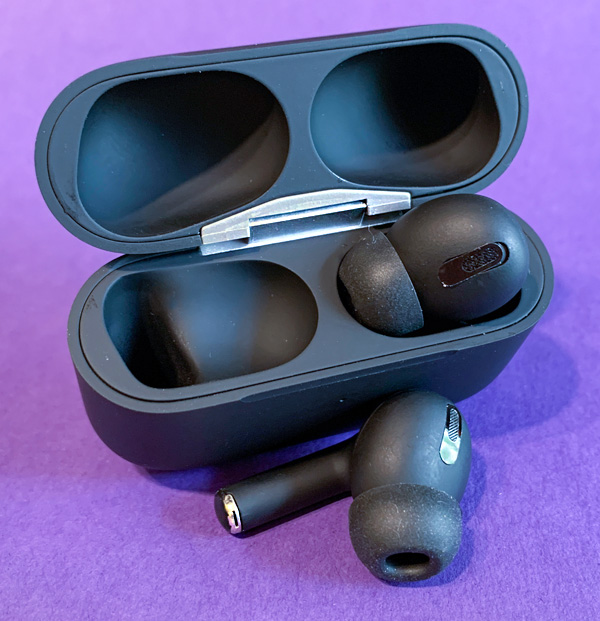 REVIEW – I get it. Apple's AirPods Pro in-ear headphones are crazy expensive—and also crazy good. However, not everyone can or will spend that kind of money on earphones, no matter how good they may be. The AirPods Pro earphones come in any color you prefer—as long as it's white. So what do you do if you can't afford them or just don't like white? One solution would be to buy an AirPods Pro clone like the Lectrify BlackPods Pro—except that you shouldn't.

What is it?
The Lectrify BlackPods Pro earbuds are a matte black (also available in gloss white) knock-off version of Apple's AirPods Pro. They look and (sort of) act exactly like the original, even down to how your iPhone can be fooled by thinking they are the real thing. The case charges via a lightning port.

Specs
iPhone and Android compatibility
4 hour listening time
24 hour charging time from case
Noise reduction (not active noise canceling)
H1 chip according to Lectrify

What's in the box
BlackPods Pro Earbuds
Wireless Charging Case
Lightning Charging Cable
3 pairs of Silicone Tips
Manual

Design and features
Let's start with the good stuff: On the surface, the Lectrify BlackPods Pro earbuds look exactly like Apple's version—if Apple made them in black. The BlackPods are a tiny bit larger than Apple's but each can be charged in the other's case. Like Apple's the BlackPods Pro's case features wireless charging. The BlackPods Pro earbuds also look like they cost more than they do—usually a good thing. Unfortunately, the positive comparisons end there.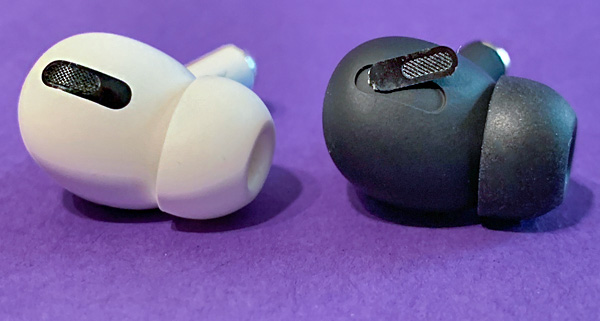 Once you hold and use the BlackPods Pro earbuds, you start to notice things. That tiny noise-canceling microphone on the outside of Apple's AirPods Pro is just a look-alike sticker on the BlackPods Pro. I discovered that because one peeled off during regular usage. It should have been a warning of more disappointment to come.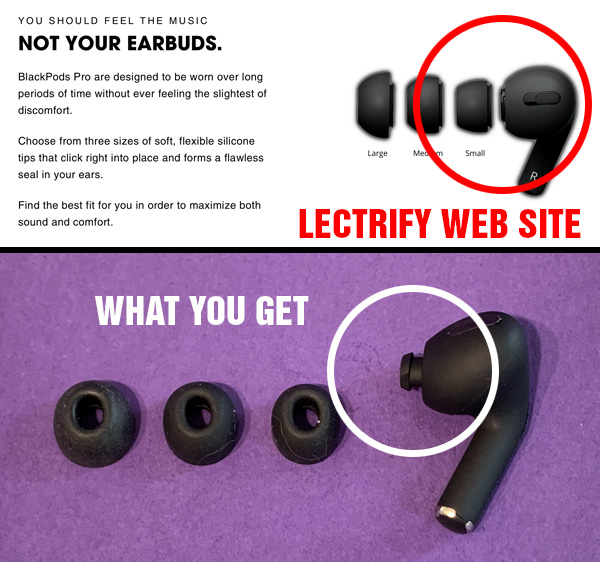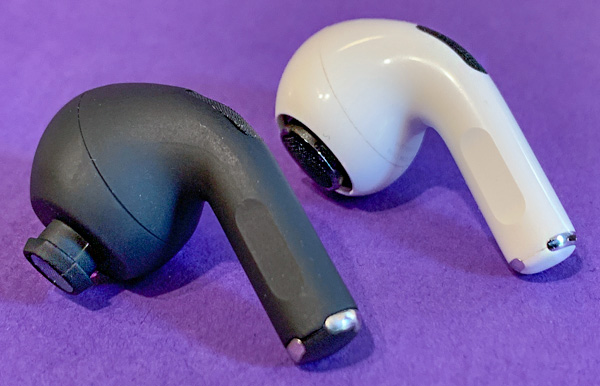 The BlackPods Pro earbuds come with three pairs of tips. What Lectrify shows on their website looks identical to Apple's ear tips—which are brilliantly engineered. Pull the ear tips off the BlackPods Pros and all you find are traditional ear tips. No brilliance here.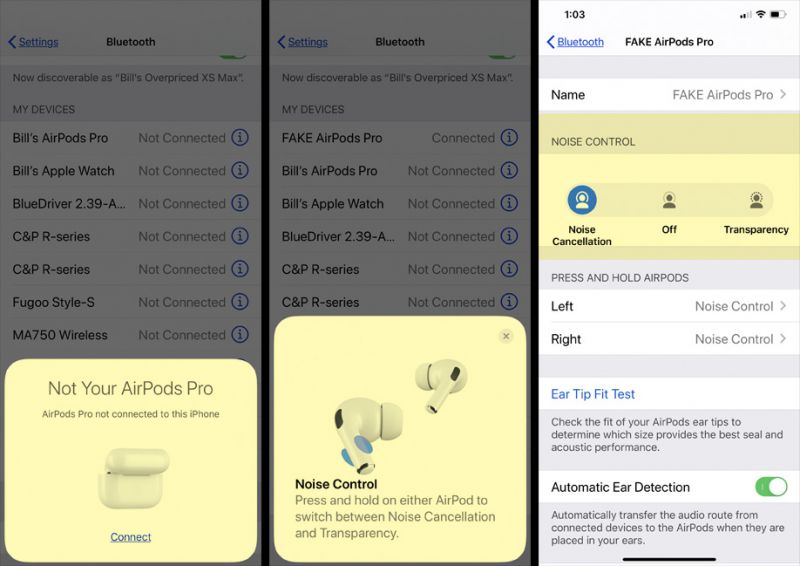 If a company wants to clone another's hard-won efforts to save the consumer some money, I'm okay with that. What I have issues with is anyone attempting to fool the customer into thinking they're getting something they are not. Case in point: Lectrify uses a cloned Apple H1 chip. When the BlackPods Pro's case is opened, your iPhone is (somewhat) fooled into thinking that this is a genuine AirPods Pro. An identical screen pops up that says "Not Your AirPods Pro". So far, so good because they are not AirPods Pro. Once past that screen, however, the iPhone's Bluetooth preferences act as if a genuine AirPods Pro is connected letting you think that you have all the options that Apple incorporated into their AirPods Pro. You don't—not even close.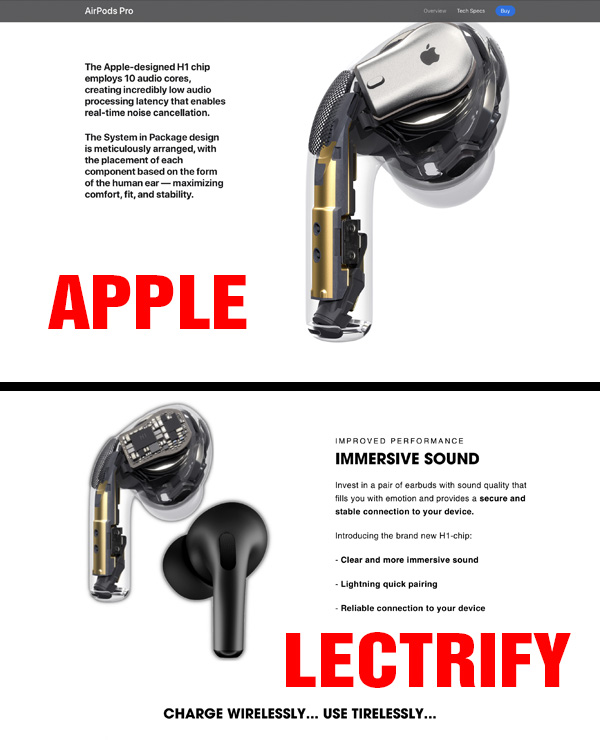 Lectrify shows what the inside of their BlackPods Pro earbuds looks like—except that they ripped off the same image from Apple, so who knows what's inside them? It's shameless.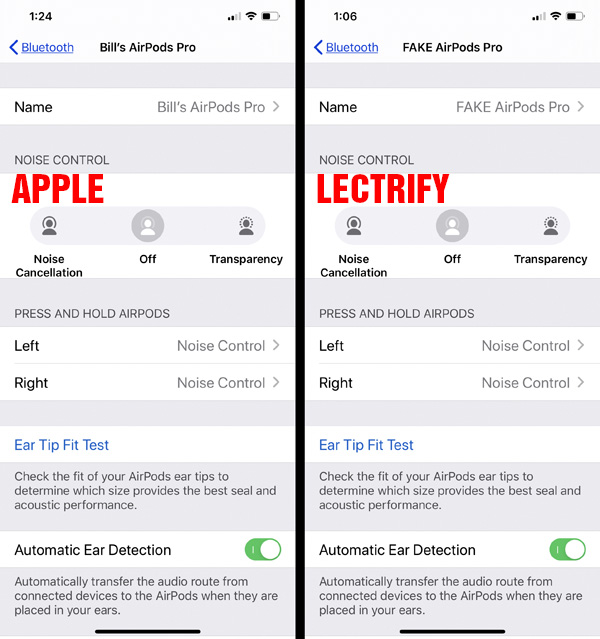 Lectrify's web page touts BlackPods Pro noise reduction. They are not lying about that part. When inserted, the BlackPods Pro do reduce noise. However, in the Bluetooth prefs, it shows the same choices you get with real AirPods Pro: Off, Transparency, and Noise Cancellation—no mention of noise reduction. That's misleading. And to add insult to injury, there is no noise-canceling or transparency modes. Nada. Nothing. Just the noise reduction so cleverly worded on their site.
Then there's the "Press and Hold" option on the genuine Apple AirPods Pro. By pressing and holding the stem for one second, my AirPods Pro were set to switch between Active Noise Canceling (ANC) or Transparency modes. You can't know how cool this feature is until you try it for yourself. However, press and hold the BlackPods Pro's stem and you get … Siri, even though the prefs have the same settings for both ANC and Transparency! They're there, but they don't work. Fake.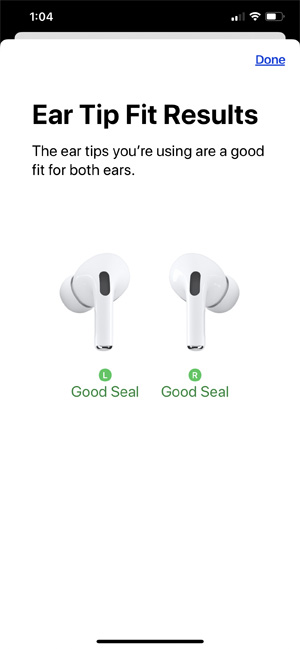 Apple's AirPods Pro earphones have another cool feature that lets you know if you have a good seal when inside your ear. This helps you achieve the best sound possible. Trust me, it's no gimmick. So I tried the BlackPods Pro's Ear Tip Fit Test which was right there in the Bluetooth prefs—same as Apple. The BlackPod Pro's prefs let me know that I had a good seal in both ears. Great, except that they weren't in my ears at the time! They were sitting on the table! Again, fake. There's also a setting for Automatic Ear Detection which transfers audio from the BackPods Pro to the iPhone when removed and placed in the case. Nope, this is fake, too.
You may notice in my iPhone screenshots that I named the BlackPods Pro earbuds "FAKE AirPods Pro". Naming them is one thing that works.
I could forgive all this foolery from the BlackPods Pro earbuds if they at least had decent audio or call quality. Uh, no on both.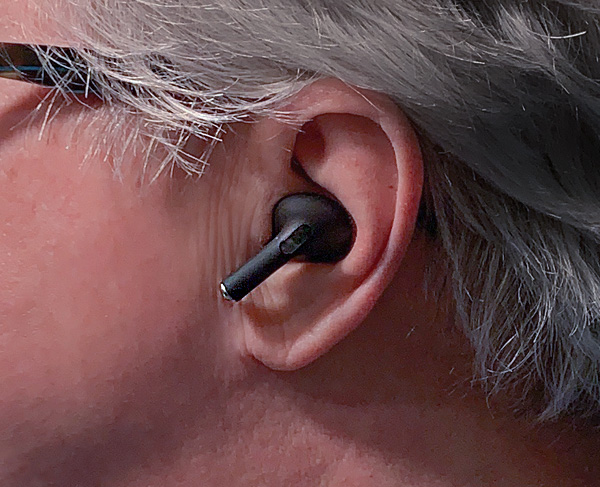 Listening to music on the BlackPods Pro is an exercise in torture. The higher frequencies are shrill and bass is both distorted and anemic. Plus, the middle frequencies (where most vocals are) sound like a good AM radio. That's not a compliment. I tried to use them for an extended period, but I just couldn't. After using them, I listened to the Apple AirPods Pro earphones to make sure I was being fair to the BlackPods. The genuine AirPods Pro sounded way better by comparison. Heck, almost anything would sound better. I could easily listen to the original AirPods Pro all day.
How's the call quality using BlackPods Pro earbuds? If I'm honest, not bad—for me. I could hear others quite well. However, those same people said that I sounded distorted and distant—as if in a tunnel.

What I like
They look good—from a distance. The matte black color is striking.
Wireless charging
What I'd change
Everything except the color.

Final Thoughts
Even accounting for cost savings, the Lectrify BlackPods Pro earphones are no bargain. If you can't afford Apple's original AirPods Pro, consider another brand of earphones in the BlackPods Pro's price range. Granted, they may not look like Apple's iconic product, but they will probably be better in every respect.
Price: $73.95
Where to buy: Lectrifystore
Source: The sample of this product was provided by Lectrify.