We use affiliate links. If you buy something through the links on this page, we may earn a commission at no cost to you. Learn more.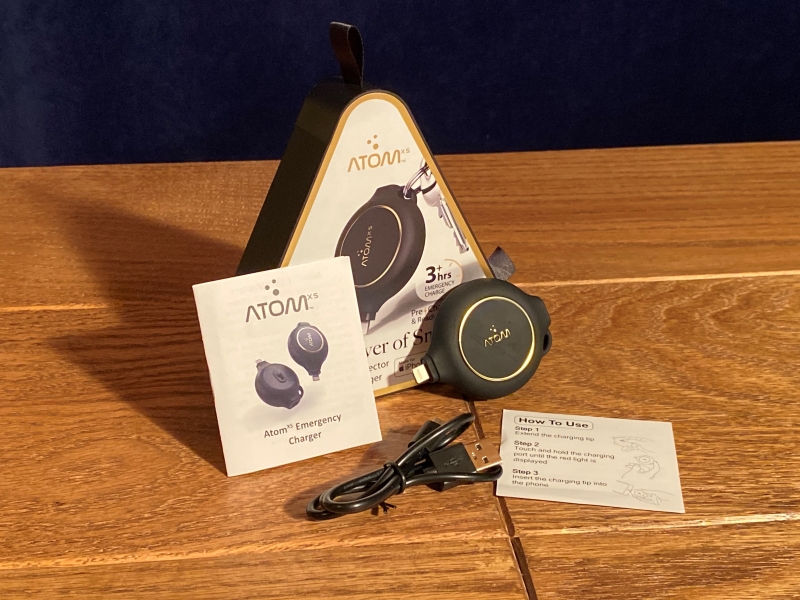 REVIEW – Do you always have an extra phone charger and cable with you just in case? What about if you're not close to an electrical outlet? You can buy a bulky battery and keep a cable with you but that can be cumbersome. With the AtomXS Emergency Charger you can always have a little bit of extra charge with you, in your pocket, on your keychain, or in your purse or backpack.
What is it?
The AtomXS Emergency Charger is a small, palm-sized battery, with 800 mAh capacity, enough to get you through an extra couple of hours, depending on your phone model and usage. AtomXS is available with built-in Lightning, USB-C, or Micro-USB connectors to plug directly into your phone, no cable required. There is a micro-USB input connector for charging the battery with the included charging cable.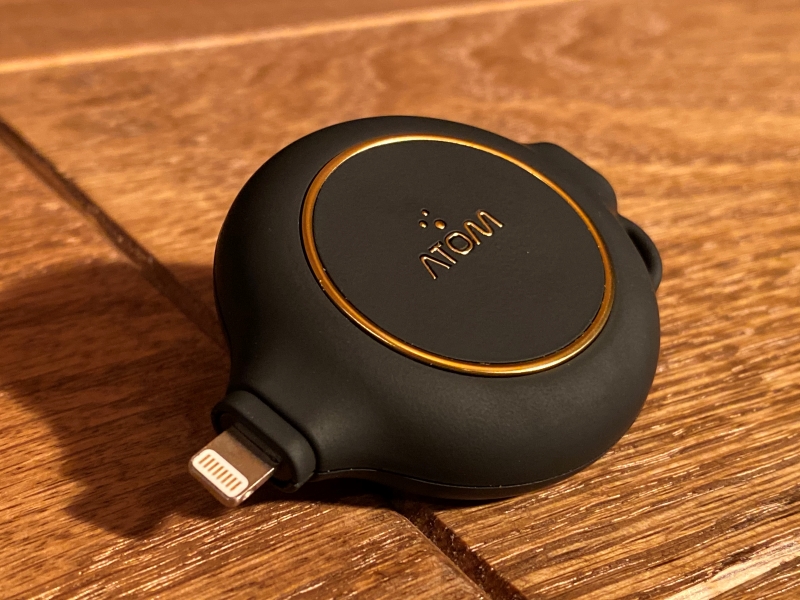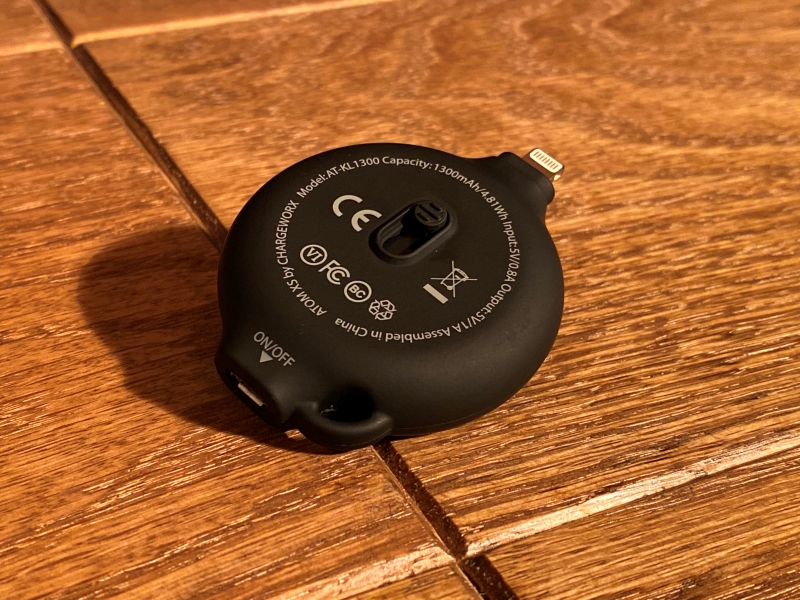 What's in the box?
AtomXS Emergency Charger

USB-A to micro-USB cable

User Manual

Quick Start Guide
Hardware specs
800 mAh capacity

Dimensions:

2″ x 0.5″ x 1.5″

Weight: 0.6 lb

Color: Black rubberized coating with gold accents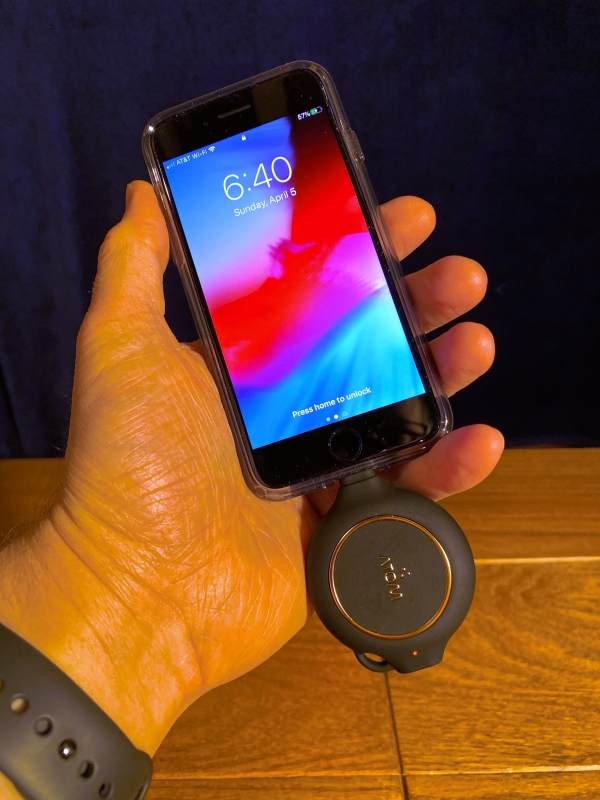 Design and features
AtomXS is a compact, palm-sized charger, convenient for keeping with you and available to add a little bit of extra charge when you need it. In testing with an iPhone 11 Pro Max, it added an extra 20% after charging the phone for about half an hour while the phone was being used. The amount of charge you get out of this battery will vary depending on the phone you have and how much you're using it while charging. Sure, other battery packs can fully charge a phone, even a couple times for some of the bigger batteries, but those are much more bulky and less likely to be with you when you're on the go.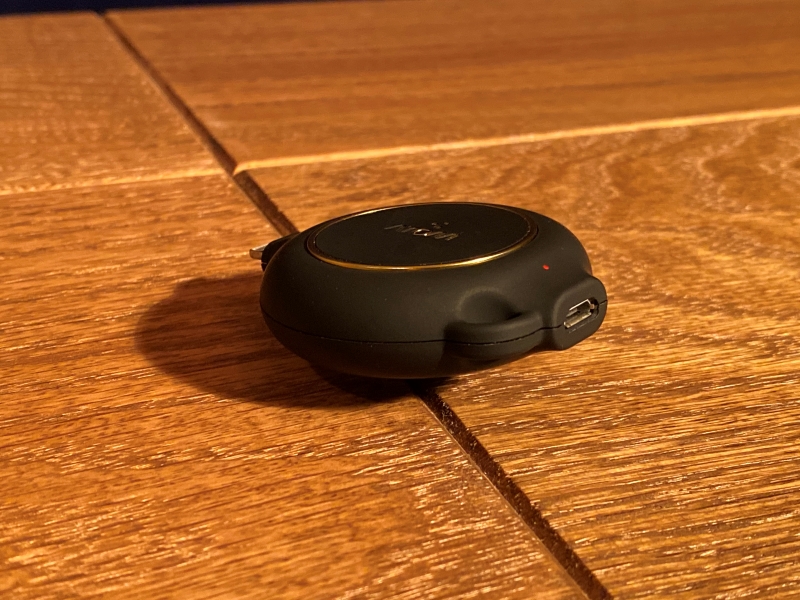 Installation and setup
Using AtomXS is simple. Make sure it's charged, plug it into the phone's charging port, and turn it on. The power switch is pretty ingenious – simply hold your finger on the micro-USB connector for a few seconds until the power LED comes on and it will start charging the phone. The power LED flashes green while it is being charged, changing to solid green when charging is finished. While using AtomXS to charge your phone, the LED lights up solid red, flashing red for the last few minutes of charge before it is depleted. The built-in phone connector is retractable to help prevent it from accidentally being broken off while in storage.
What I like
The portability of this battery makes it very convenient. It's not too bulky to keep in the pocket of a loose pair of jeans or slacks, it has a loop for a keyring or small carabiner, and it would be easy to keep in a bag while you're on the go.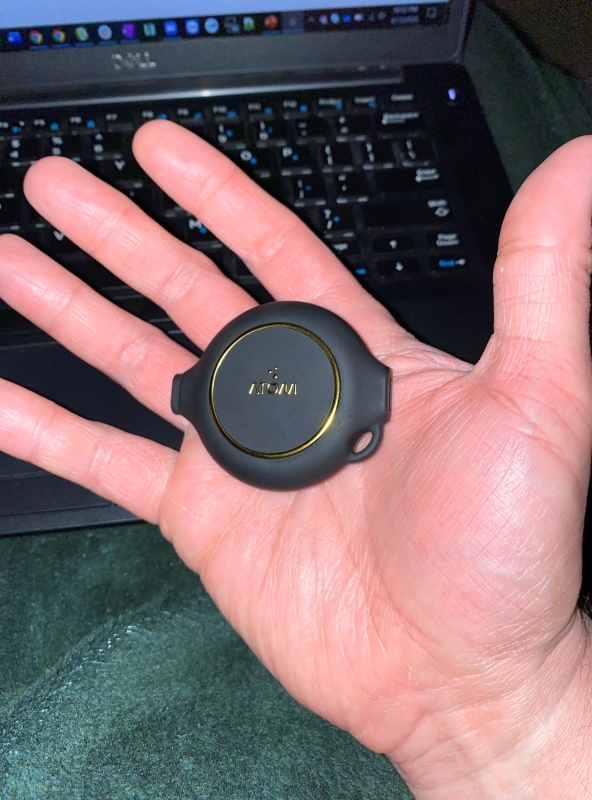 What I'd change
The only potential problem I have with this battery is the way it sticks out of the bottom of your phone when it's plugged in. I could see it being pretty easy to break the connector off while it's plugged in if you're not careful. In my testing, nothing happened, but I just bring it up here because it seems like a possibility. Some other battery packs include a short built-in cable with the appropriate connector at the end. It seems to me like this design would be less likely to be broken while still being pretty convenient.
Final thoughts
Even though AtomXS isn't the largest capacity backup battery available, the convenience of having a portable battery with you, ready to top off your phone, or give you an extra hour or two of charge until you get home or back to the office, means this is a pretty good device to have on hand.
Price: $59.95
Where to buy: Amazon or atomxsmall.com
Source: The sample for this review was provided by AtomXS. For more info visit atomxsmall.com