We use affiliate links. If you buy something through the links on this page, we may earn a commission at no cost to you. Learn more.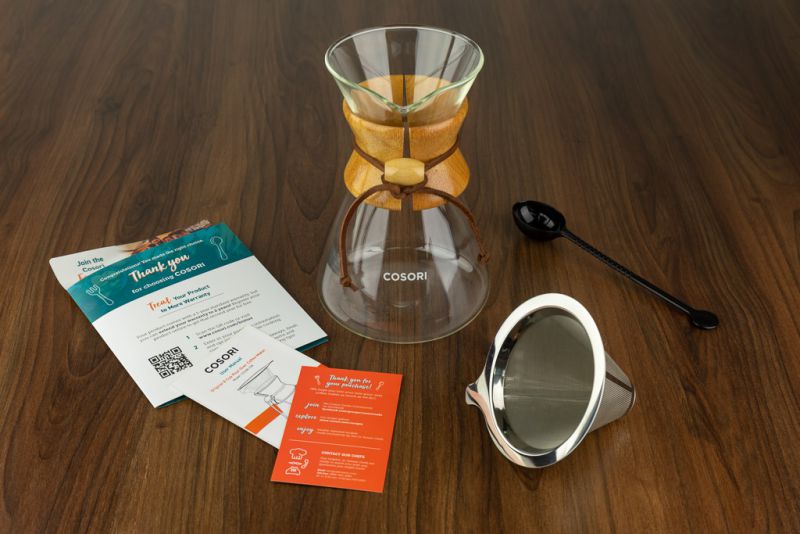 REVIEW – There's nothing I enjoy more on a daily basis than coffee. I've tried almost every way of making coffee, except for pour-over, so that made the choice to review the COSORI Pour Over Coffee Maker an easy decision.
What is it?
The COSORI Pour Over Coffee Maker is a coffee pot and brewer with a stainless steel filter.
What's in the box?
COSORI Pour Over Coffee Maker
Stainless steel filter
Coffee measuring scoop (1 US tbsp / ~7g)
User Manual
Support and product information sheets
Design and features
I drink a lot of coffee. I've never kept track, but I probably drink 10 to 12 cups per day. I've used percolators, drip coffee machines, various french presses, and Keurig machines. I even have ways to make coffee if the power goes out. My current method is my Keurig if I'm in a hurry, and a french press if I'm not. Over the years, I've found the perfect combination of coffee grounds, creamer, and technique to make the perfect cup of coffee.
I was drawn to the COSORI Pour Over Coffee Maker mainly because it had a stainless steel filter. I hate paper filters. Actually, I should say that I hate running out of paper filters. I also think that they filter out some of the goodness from reaching your cup.
The COSORI filter is dual layers of 304 stainless steel that allows the fine oils from the coffee grounds to reach your cup. The screen is a little finer than the filter in my french press. The inner micro-mesh filter still lets the water through at a decent rate (not too slow, not too fast). I found the filter extremely easy to rinse out.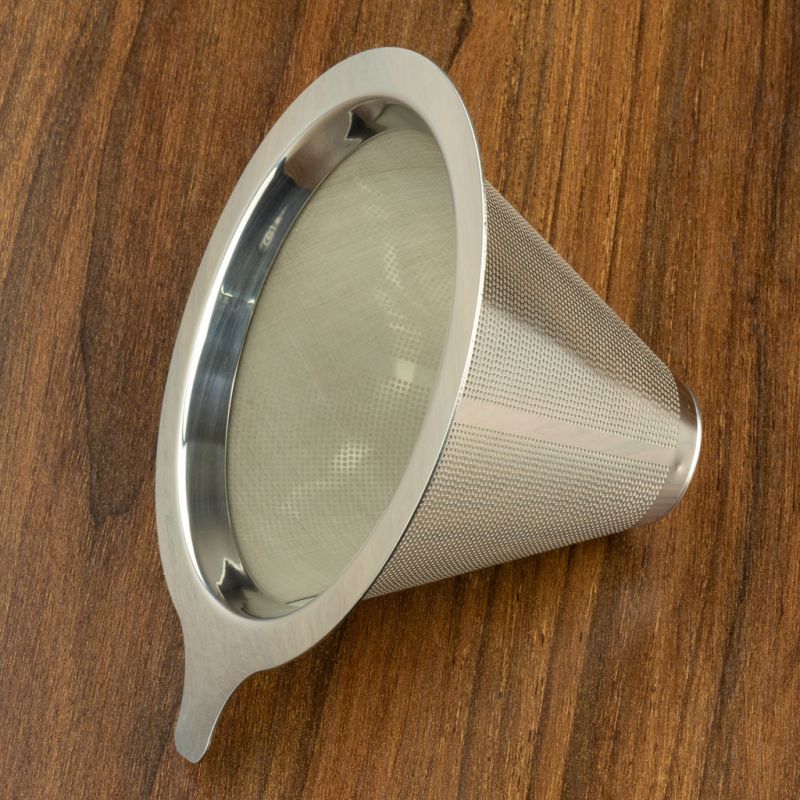 The 34-ounce borosilicate glass decanter is thermal resistant enough to be heated on the stovetop on a low flame. The decanter holds a sufficient amount of coffee for three of my larger coffee cups. The decanter is dishwasher safe, and the filter is easily cleaned. The wooden sleeve and sleeve tie are easily hand washed. It also comes with a BPA-free scoop.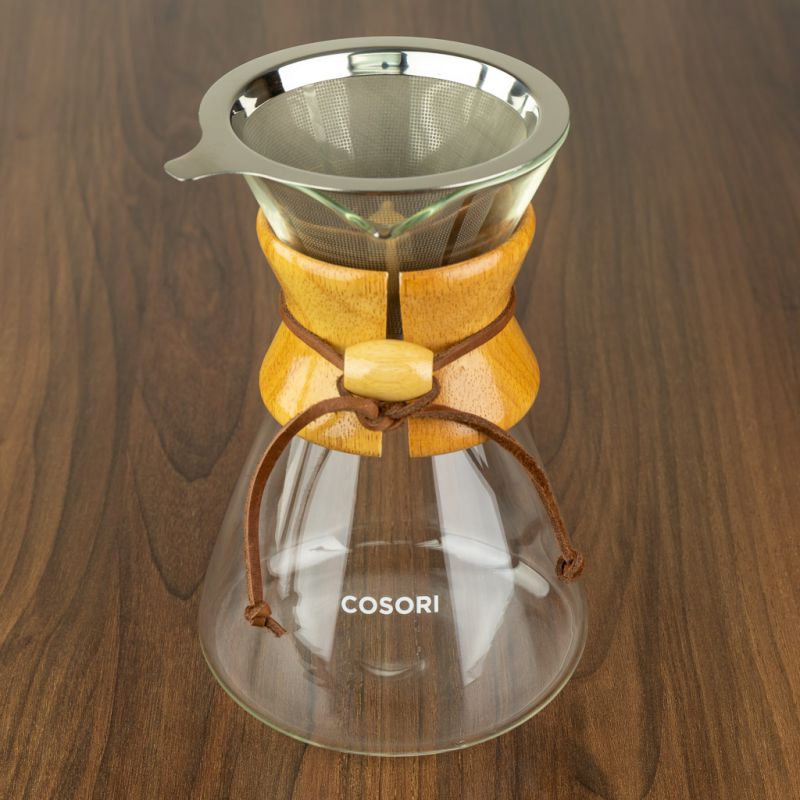 Use is pretty straight forward. Put your grounds in the filter and pour hot water over them to lightly saturate them. Wait 30-45 seconds, and then pour more water in short bursts. The included user manual has detailed steps.
If you're a tea drinker, the filter is fine enough for making tea also, but you'll need to fill it up more if you wish to seep the tea. COSORI also makes a teapot for making tea.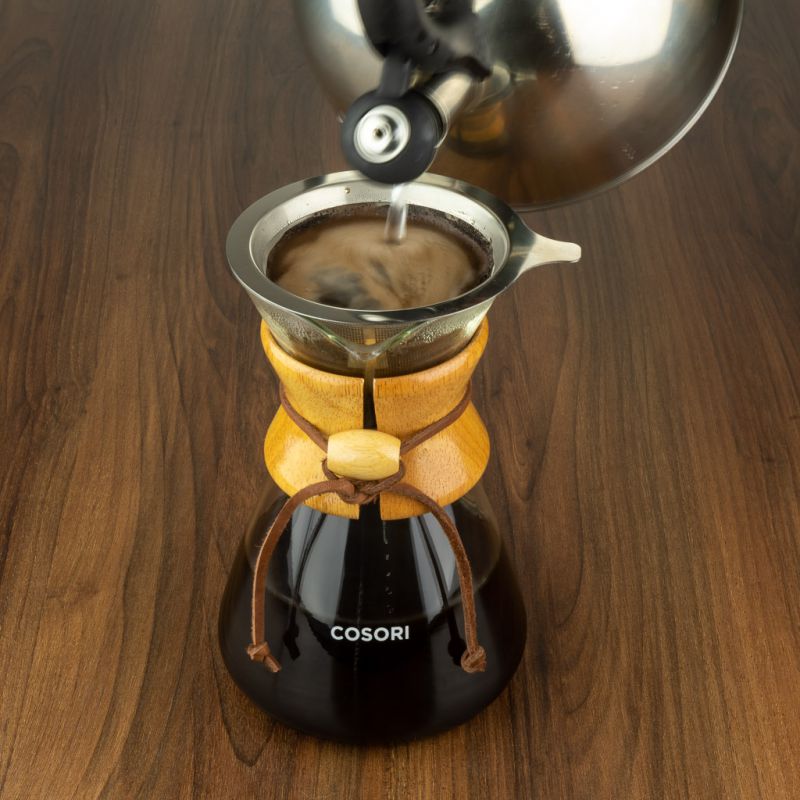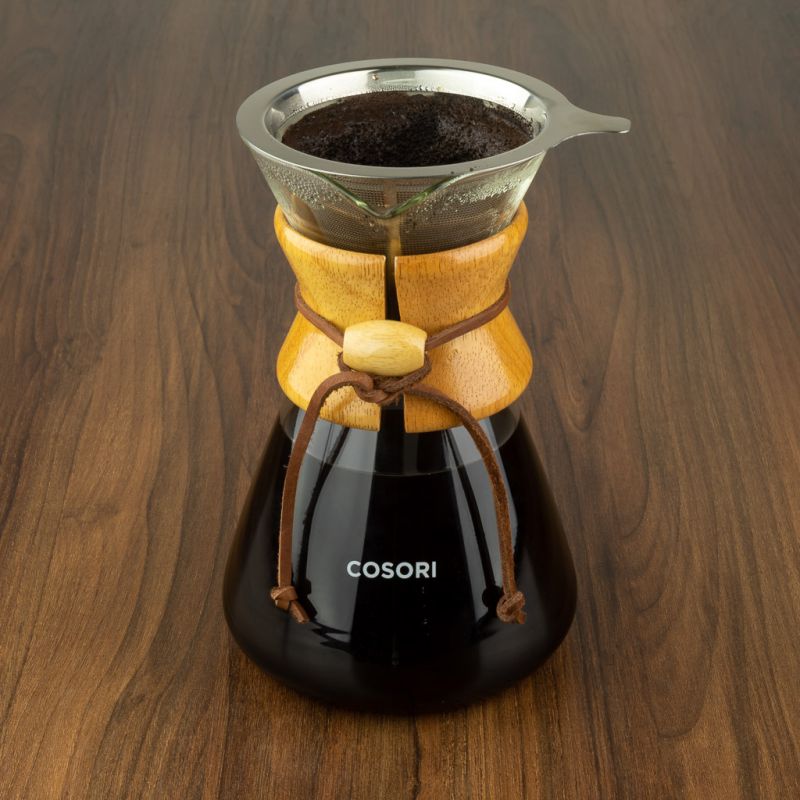 What I like
What I'd change
Final thoughts
The COSORI Pour Over Coffee Maker brews excellent coffee. It's slightly less-strong of a brew than my french press, but still really good. This has been a great first-time experience with a pour over coffee maker. My wife preferred the coffee from the COSORI Pour Over Coffee Maker better than from my french press.
Price: $29.99
Where to buy: COSORI and Amazon
Source: The sample of this product was provided by COSORI.