We use affiliate links. If you buy something through the links on this page, we may earn a commission at no cost to you. Learn more.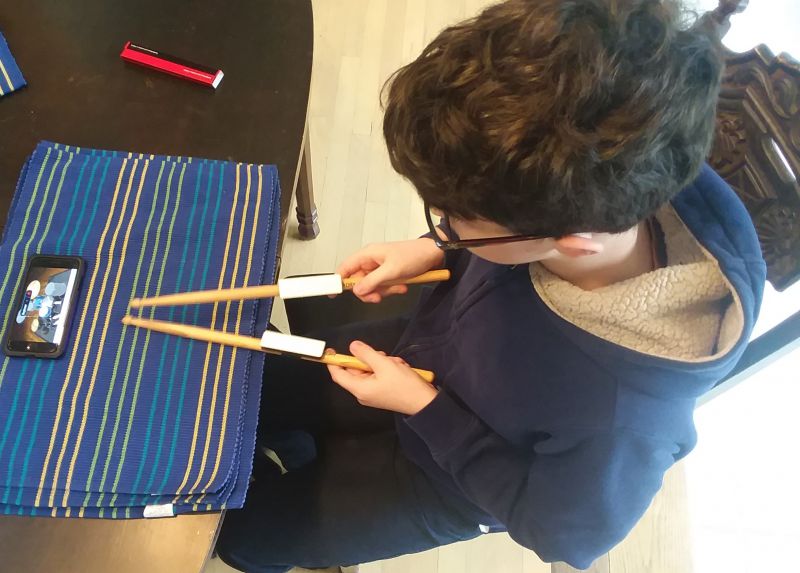 REVIEW – Senstroke connected drumsticks lets drummers play, record and learn from anywhere.
What is it?
These drumsticks have sensors that allow you to rock out, even during a global pandemic and quarantine. Using the Senstroke app and your connected device, you can customize your virtual drum kit. There are even foot pedal sensors to strap on your feet!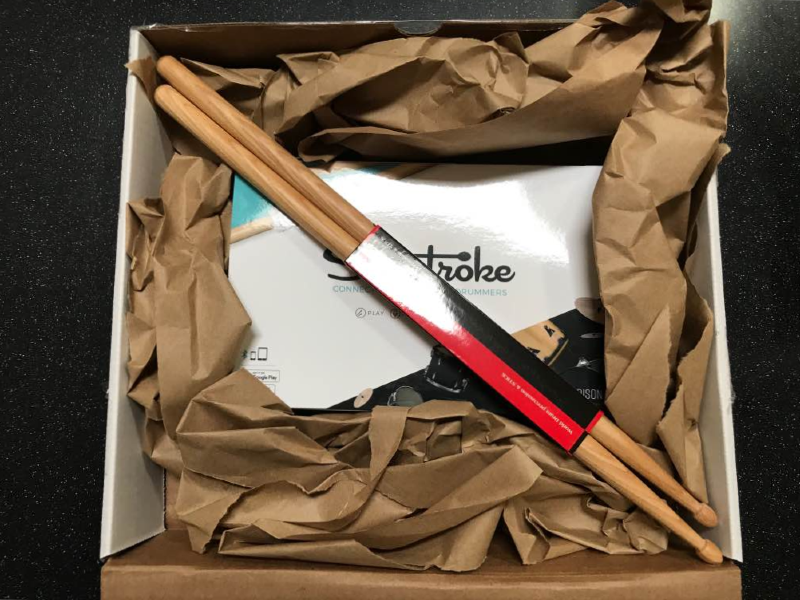 What's in the box?
4 sensors

2 foot straps

1 USB charging cable

1 base drum adapter tube

(Ours included 2 drumsticks; some packages require you to use your own)
Hardware specs
Item weight: 0.64 ounces

Product dimensions: 2.6 x 0.8 x 0.9 inches

Shipping weight: 5.6 ounces

ASIN: B07KQJ828W

Batteries: 4 Lithium Metal batteries included

App compatibility: IOS, Android and Windows 10

Returns: Within 15 days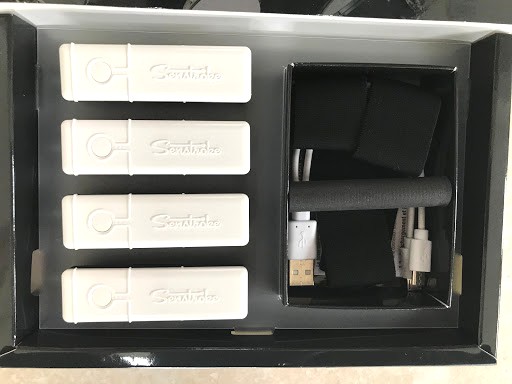 Design and features
When we requested to review these drum sensors, my son had just started Taiko drum lessons and wanted a way to practice from home. We had no idea we'd be testing them during a pandemic under a "shelter-in-place" order. 
Setup
The sensors arrive fully charged. 
Each of the sensors is the same, so you can take any one you choose and slide it on your drumstick. Ours came with a set of drumsticks, but you could also use your own. The sensors are compatible with drumsticks size 7A or 5A.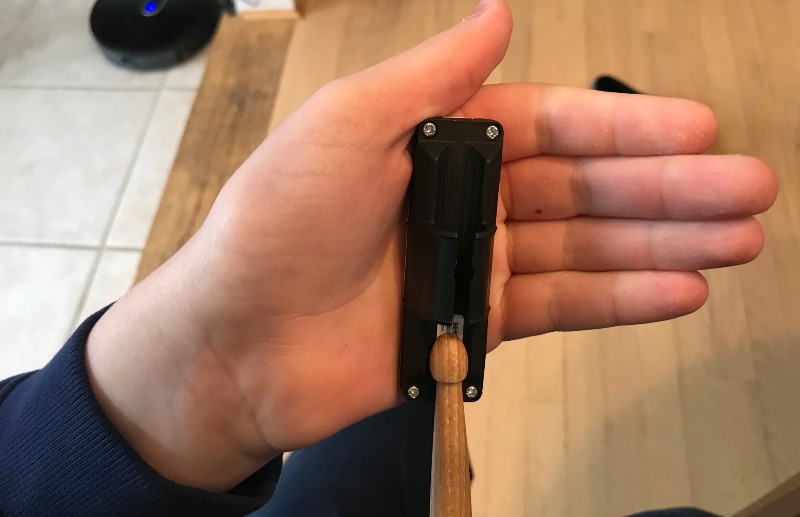 Never miss one of our posts again. Sent MON, WED, and FRI with the latest gadget reviews and news!
It's a bit hard to slide them into place. If you're getting these for a child, you may need to help them with this part. But you can leave them on once you've positioned them, and even charge them like that, so it may be simpler to just keep a set of drumsticks dedicated for this use, instead of taking them on and off all the time.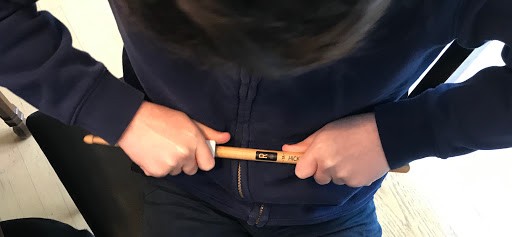 For your feet, you slide the sensors onto the foot elastics.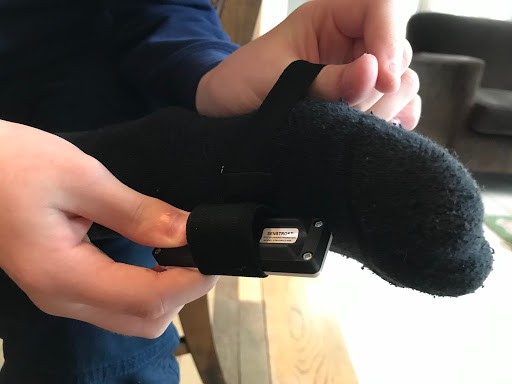 If you want to use a base drum, you include the special adapter tube.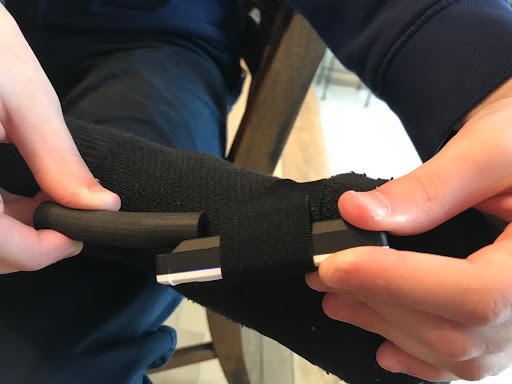 The sensor LED lights are:
Short green light when on; continuous green when paired

Blue blinking when on and ready for pairing

Flashing red when the battery is almost empty and needs to be charged
It takes about 3 hours to fully charge the sensors, and each full charge lasts about 12 hours.
To use these, you need to download the Senstroke app. We had no trouble using or downloading the app. The Senstroke application is free and compatible with smartphones, tablets under IOS (.10 and above) and Android (.6 and above) and Windows computers.
Performance
We reviewed the middle package, called the Standard Box. The Ultimate Box is $20 more and includes a practice pad, sensor case and pair of drumsticks. The Essential Box is $60 less, includes a practice pad and pair of drumsticks, but only 2 sensors and 1 foot strap, and no base drum adapter.
Once you've downloaded and paired the app with the sensors, you can customize your drum kit. This was very user friendly, my 11-year-old figured it out intuitively with no help. The app helps you along and tells you what to do each step of the way.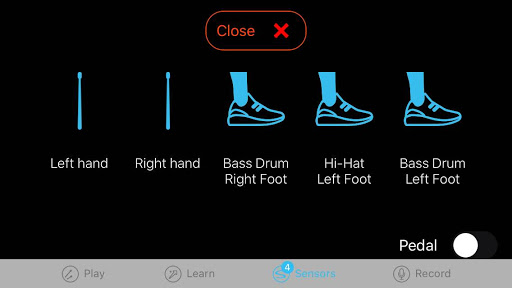 We used this with an iPhone, which was great for portability. Some folks (especially those with poor eyesight, like myself) may prefer the larger display of a tablet or computer.
As you play your virtual drum set, your device broadcasts the corresponding sounds in time.
My son had fun playing with the video-game style lessons. These are probably too basic for serious, more experienced drummers. But they're great for playing around or just getting used to using the sensors.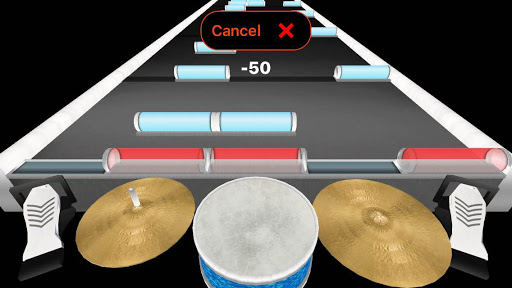 My kiddo also played with recording and playing back his songs. As a beginner, I don't envision he'll be using this feature too much, but, again, more advanced drummers would benefit from getting to playback and critique their own performances or to share their art with others.
You can practice on any surface. We used a few placemats on our kitchen table. My son noted that he couldn't do a drumroll on the snare drum, for example, because there was no bounce-back feeling like you'd get on a real drum surface. However, in all fairness, we didn't experiment with a whole lot of different surfaces, so you may be able to find something around the house that feels more like playing an actual drum. This was a very minor issue. Of course, you can't expect pounding on a table or pillow to feel like a real drum. But overall, these are fun, a great distraction, and obviously much quieter, cheaper and more portable than a real drum set.
What I like
It's easy to customize
You can use it anywhere
What I'd change
It's a little hard getting the sensors into place the first time
Final thoughts
This is definitely a great option, given current circumstances, for drummers looking to practice, let off steam or have some fun during these unprecedented times.
Price: $260 for the Standard Box ($280 for the Ultimate Box; $200 for the Essential Box)
Where to buy: Senstroke website or Amazon
Source: The sample of this product was provided by Senstroke.