We use affiliate links. If you buy something through the links on this page, we may earn a commission at no cost to you. Learn more.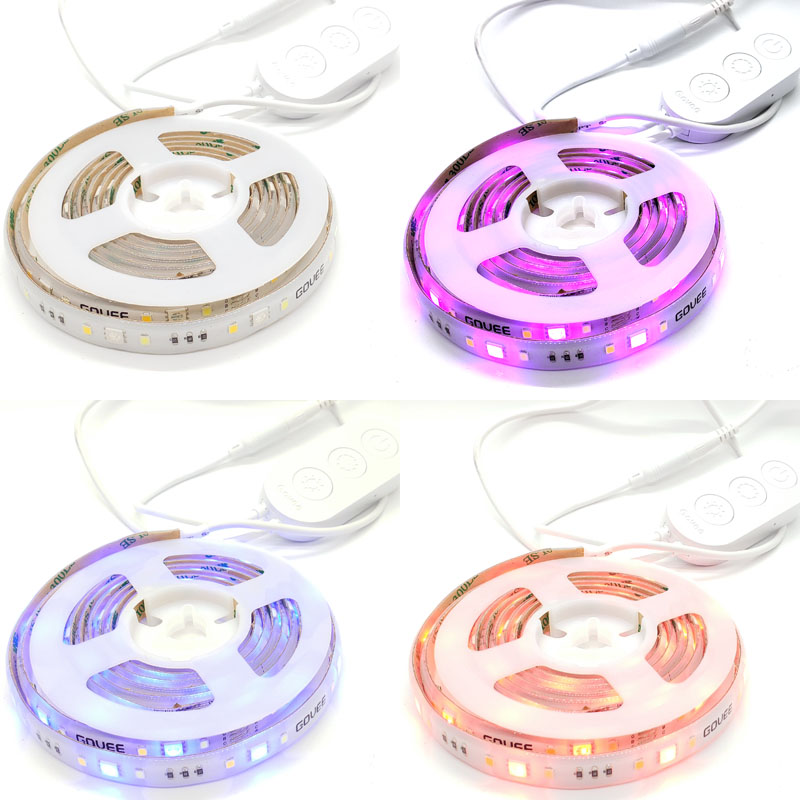 REVIEW – Light helps. It helps us see.  It helps us feel better.  It helps set a mood.  Light is a good thing.  The ability to control light is also a good thing.  Making it brighter, dimmer, change colors, pulse to a beat, light specific areas – those are all things we like to do.
Govee introduced a shorter version of their LED light strip, the H6188.  At just over 6.5-feet, it is designed to fit into smaller areas, allowing you to light these areas however you want.  Is this new light strip a bright idea, or just another dull attempt?  Let's shine a light and see!
What is it?
The Govee H6188 RGB+WW LED light strip is a 6.56-foot LED light strip that can be adhesive-mounted into smaller spaces.  It offers hard-wired, application, and voice assistant control for power, brightness, and color options. It supports scene design and music response.
What's in the box?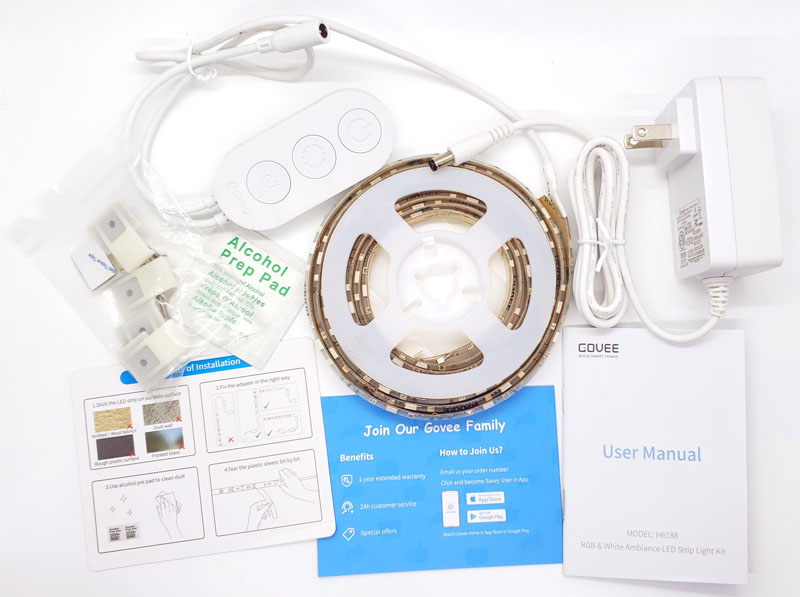 LED light strip with 3M adhesive backing and control module
Power adapter
Mounting channels with adhesive and screws
Quick start guide
User manual
Contact info card
Hardware specs
Length: 6.56ft
Width: 0.47 inch / 12mm
Color options: Full 16M color RBG plus warm and cool white
Control: Via attached controller as well as app
Power adapter: 24V, 1A
Connectivity: Bluetooth and 2.4GHz WiFi
Design and features
Setup
Setup involves downloading the Govee app from the appropriate app store for your mobile device.  Since I'm an Android dude, I got it at the Play Store.  After plugging in the light strip, you add a strip to the app.  It uses Bluetooth to connect to the light strip and then walks you through connecting the light strip to your WiFi network.
I was sent two light strips for this test.  I added them both and cleverly named them Govee 1 & Govee 2.  I'm available to hire for your naming needs. Cleverness like this doesn't come cheap.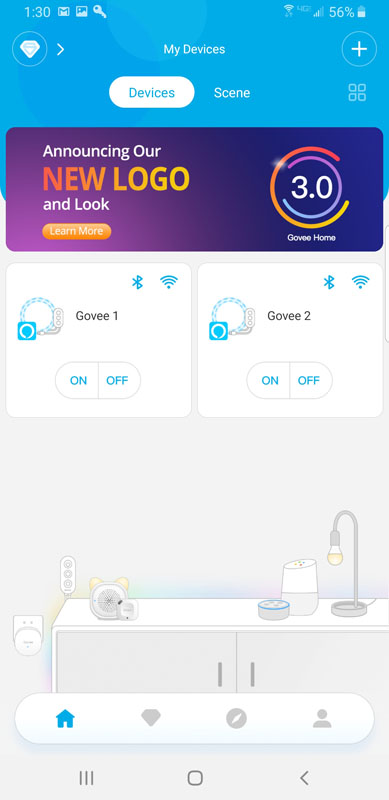 Design
The strip includes a hard-wired control module that also has adhesive included on the back.  Along the right side, we find the microphone hole for the music-sync option.
The three buttons control, from top to bottom, power on/off, color choice, brightness.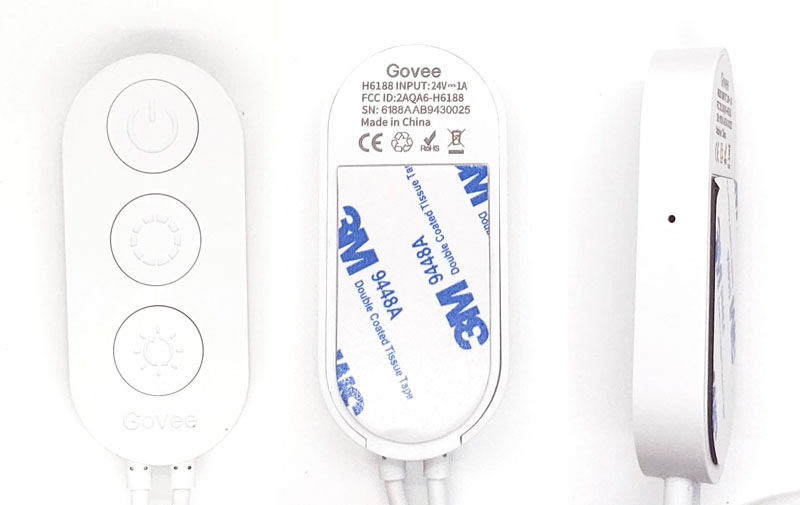 The back of the entire strip is coated in 3M adhesive.

That, along with the included adhesive-backed mounting channels and the optional channel screws means that even if your project includes tight corners, mounting the light strip shouldn't be an issue.
If the light strip is too long for your project, it can be cut to size.

There are scissor-icon indications on the strip so you know where you can cut without damaging the strip.
The light is produced by a series of three LEDs.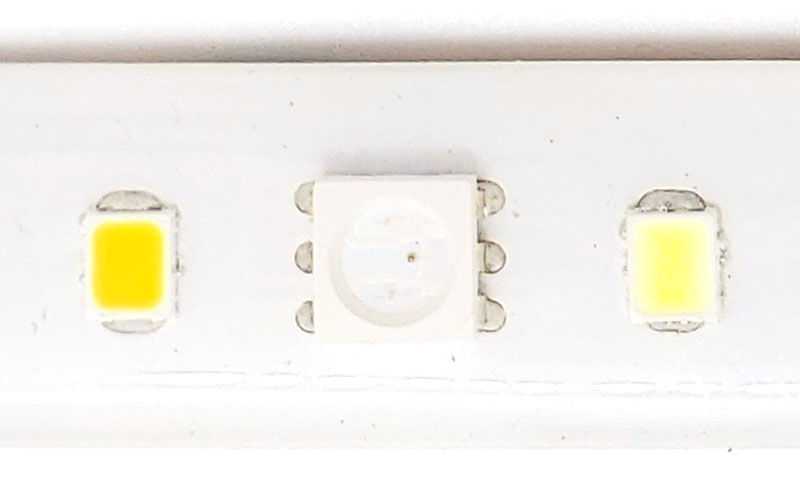 The two outside ones are for cool white and warm white.  The larger center LED produces RGB colors.
If you look closely at the center LED, you can see that it is made up of three different light sources that vary in intensity to produce the entire spectrum of colors.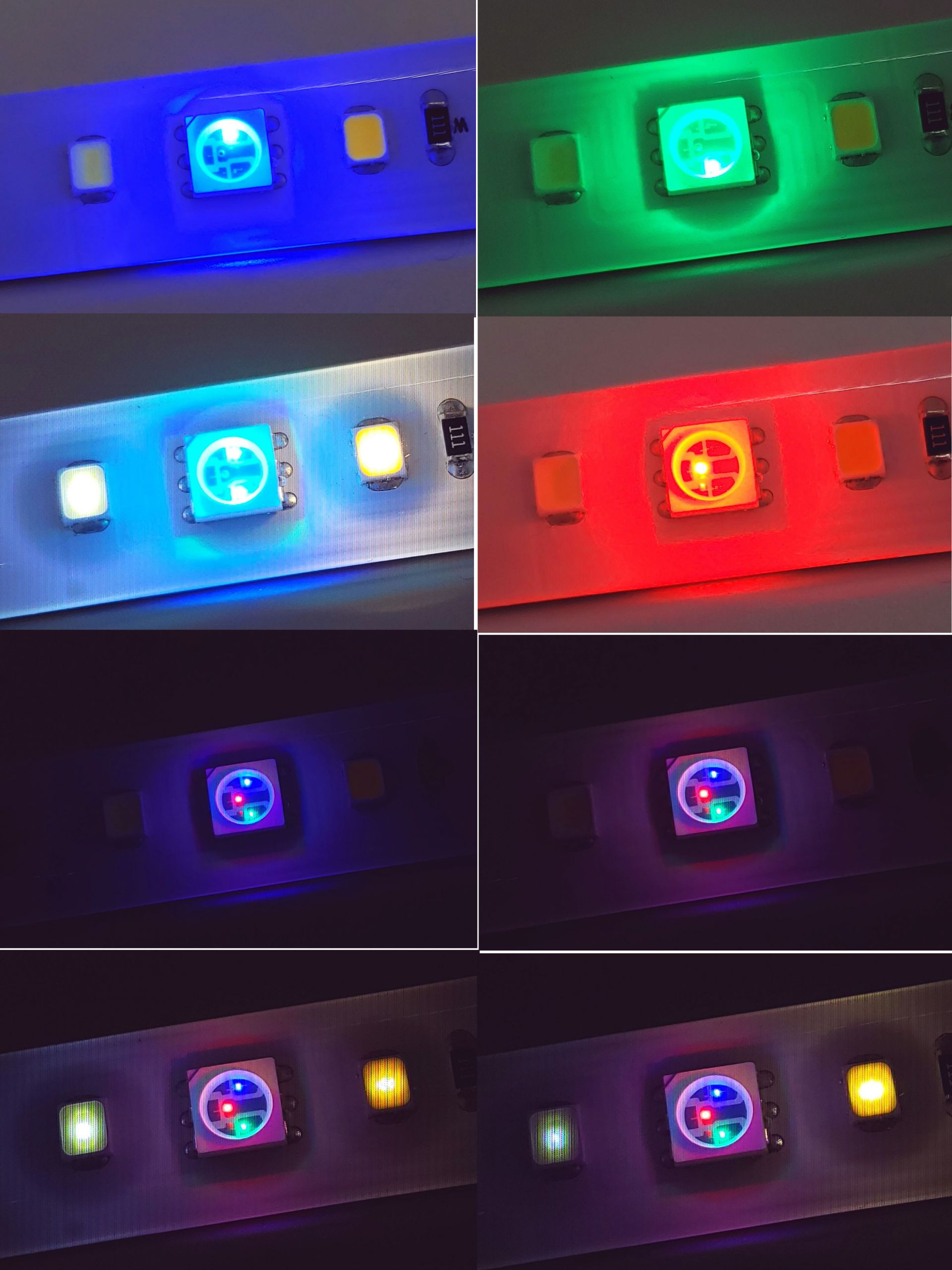 The side LEDs come in as necessary.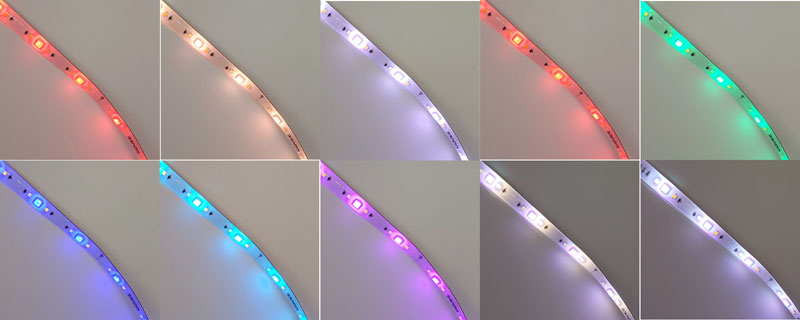 A key thing to note about LED light strips is that they aren't designed to be seen.  Since the colors are made from combining different LEDs, the color isn't true when you look at it as your eyes will pick out the different light sources.  What LED light strips are great for is indirect lighting, like under-cabinet lighting, TV bias lighting, or any other lighting scenario where the lights are hidden from view and cast their shine on something you want to be illuminated.
Performance
I was quite excited about this review.  I happen to be working on a project where I can use light strips like these.  A neighbor that likes woodworking is fashioning a three-step corner bottle shelf for me.  It will have three glass shelves to hold liquor bottles.  The LED light strip will go inside, lighting the bottle from the bottom. Unfortunately, I won't have that ready before this review goes live, so…here we go anyway.
The light strip app offers a good set of controls.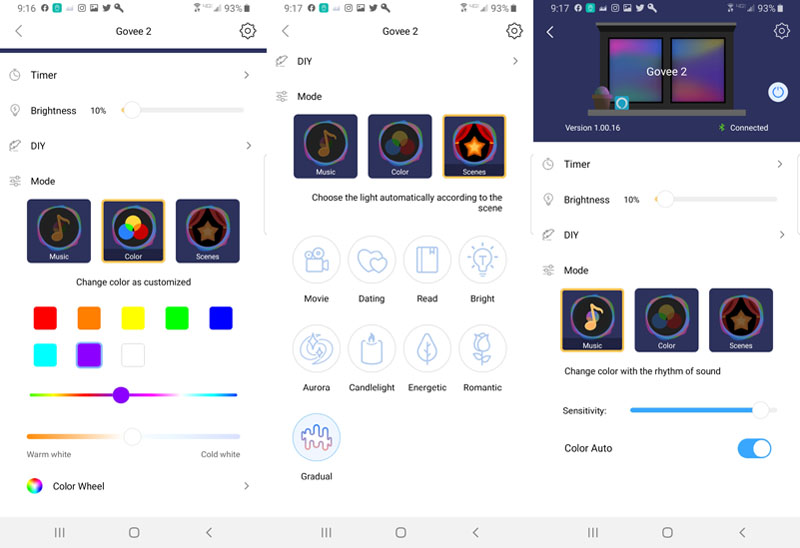 You can control power, color, intensity and such.  You select the color with color presets or a color wheel.
When using the color wheel to define a color, you get a preview dot (the one up top), but the lights don't change to that color until you release your thumb.  That's a little cumbersome.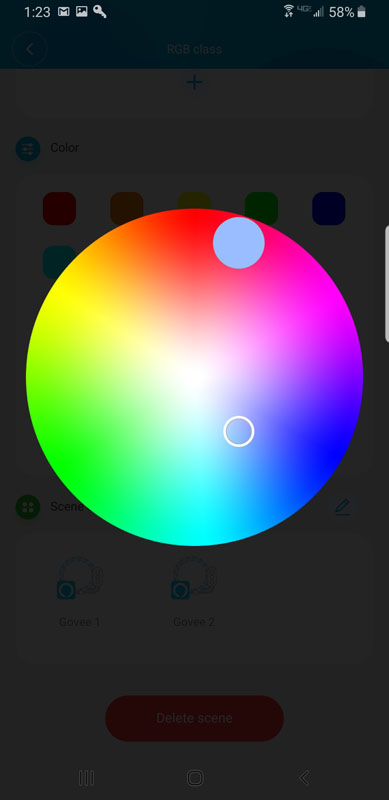 The app does come with some nice, pre-defined styles for holidays and other moods.  Those are great but only work with a single strip, not groups. You can also configure your own styles with their DIY tool.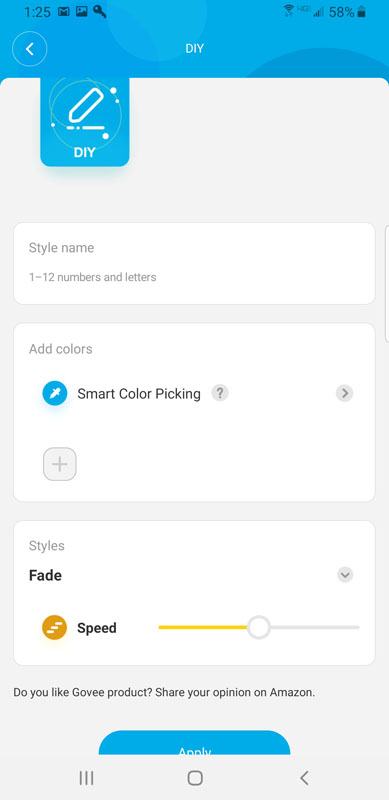 The timer function is fairly comprehensive. You start by selecting the period for the lights to be "open".  I should note that there are language issues throughout the app. It all makes sense, but little things like referring to lights as open or closed rather than on or off makes the app a little challenging.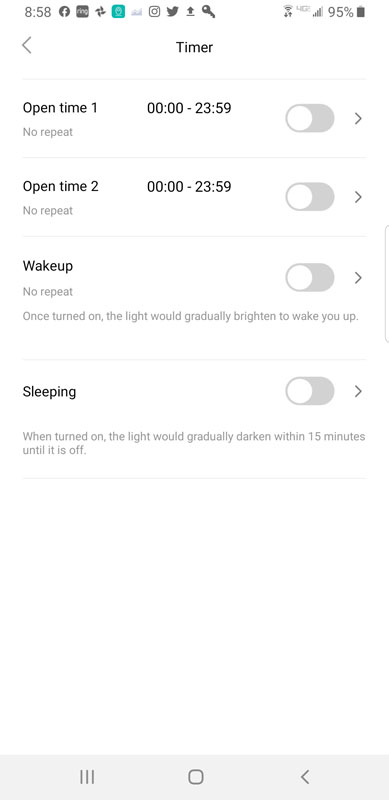 You get to choose up to two periods for the lights to come on.  When you pick one, you choose the time range, days of the week, and whether this is a one-time event or should repeat.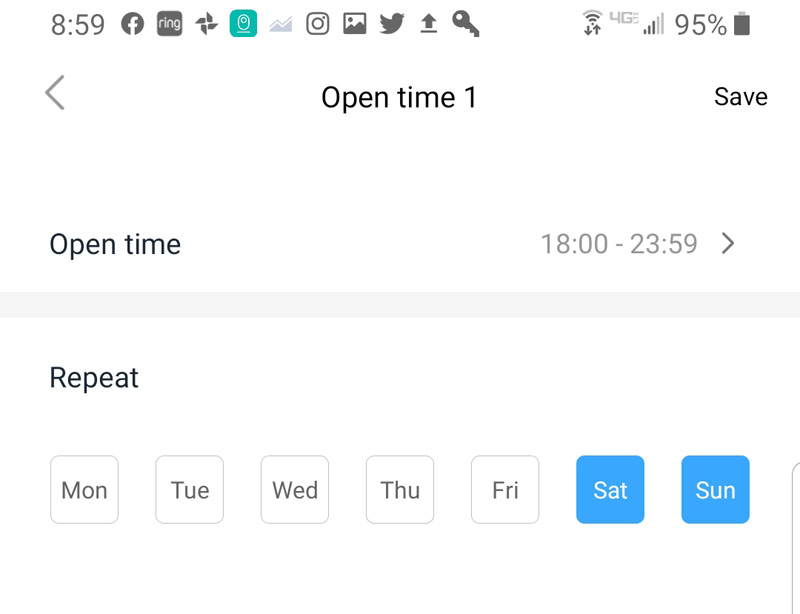 You can also use the light strip as a wake-up alarm, providing gradual illumination, light a sunrise, for a gentle wake-up process.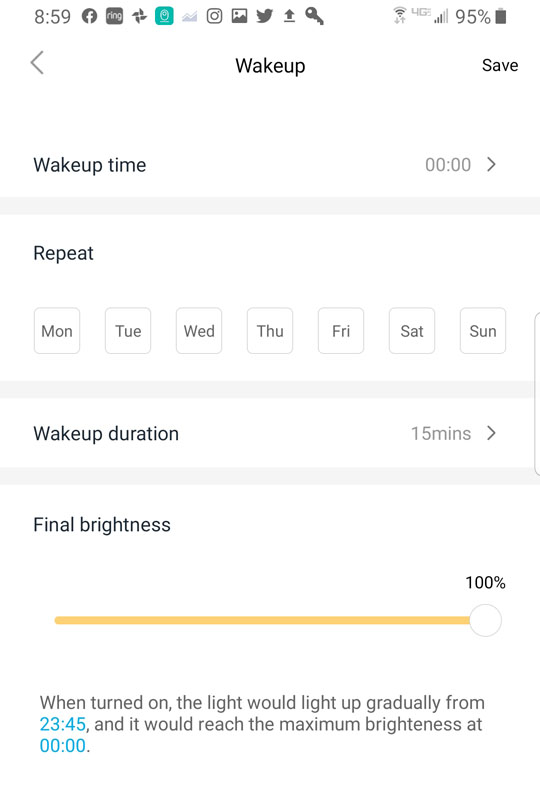 If you like a nightlight as you fall asleep, the light strip can accommodate that as well, gradually dimming until it is fully off, or should I say, closed?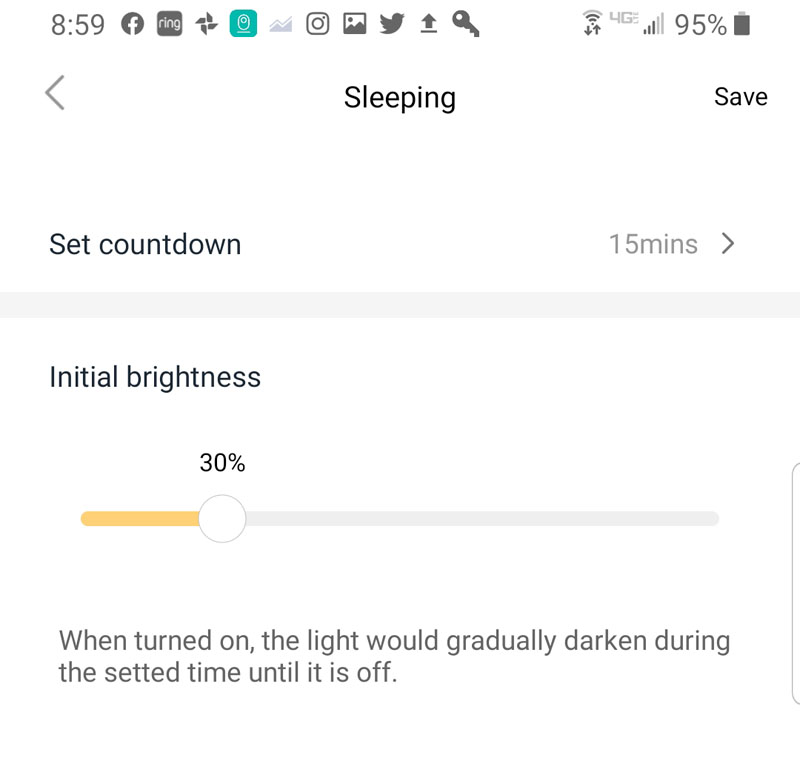 One of the newer features in this updated 3.0 version of the app is scenes. Scenes allow you to group two or more strips into a single, combined lighting solution. I tested the scene capability by creating two scenes, test, and test2.  Again, I'm available for your naming needs.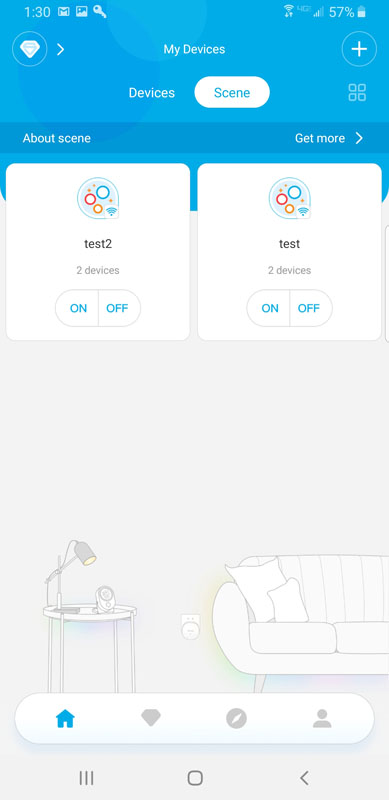 I added both strips to each scene and got about to creating some scene goodness.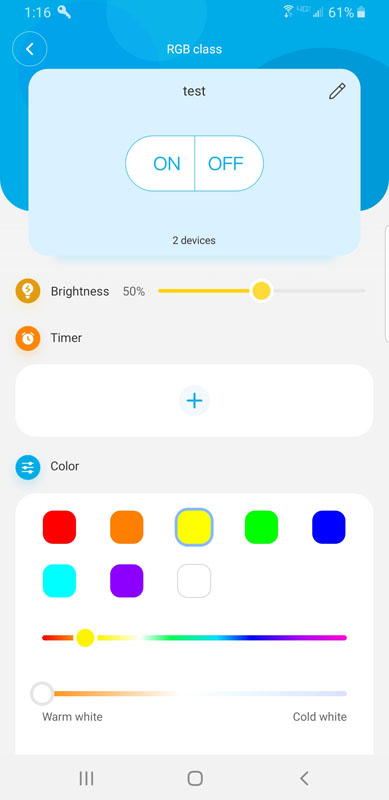 Here's "test", all set to turn both strips on to yellow at 50% brightness. All good, right?
Here's how I had the strips set: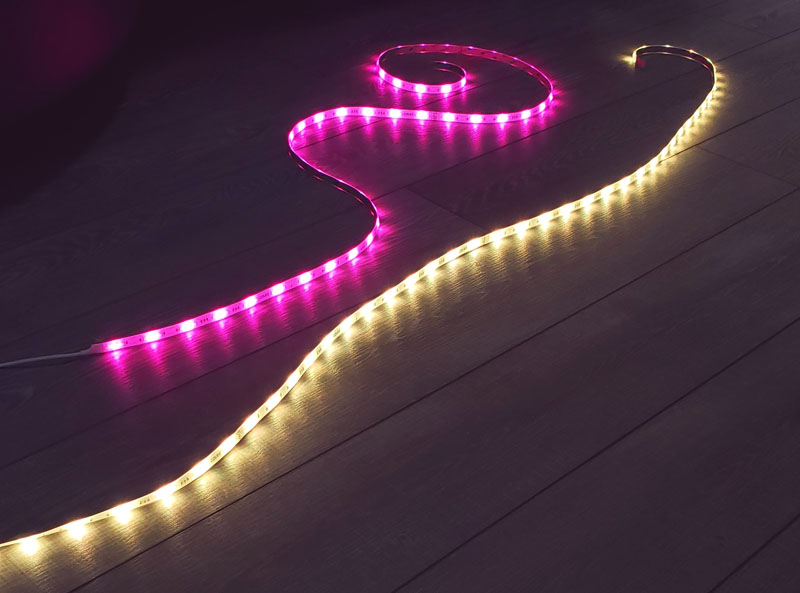 Govee 1 was pink and Govee 2 was yellow. Both were at 100% brightness. I turned off the lights, and then went to the scene screen and turned on "test".  Here's what I got: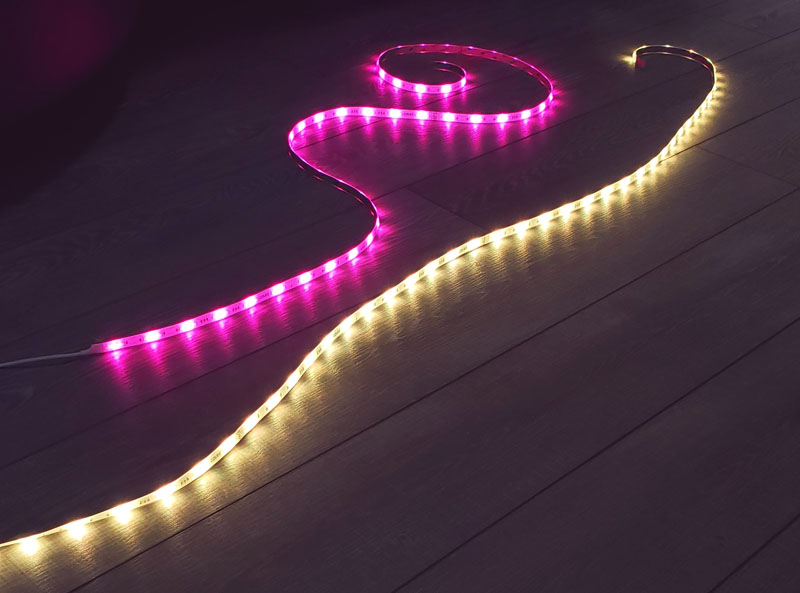 Strikingly similar, huh?  I expected to see two strips at 50% brightness in yellow.  After a bunch of testing, it appears that when you are editing a scene, you can change all the strips in that scene at the same time, but you can't activate that scene and do anything other than turn on all the strips in that scene in whatever state they were last in when they were turned off.  Scenes need some work.
Hey – these can work with voice assistants!  I know how to work around that!  I'll create a group in Alexa and set up an Alexa routine.  Yeah, that'll work!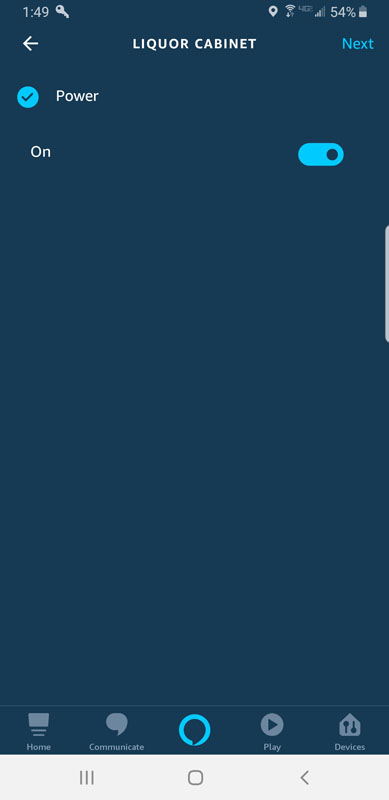 Ugh. Disappointed.  I did all that and set up a routine, only to find that the only available option is on/off.  No color.  No brightness. I was able to change color via Alexa by saying things like, "Alexa, turn on Govee 1 red".  You'd think that kind of functionality would also be in the routines controls, but nope.
On the connectivity side, I kept experiencing issues.
First, the app took what seemed like a long time to connect to the strips.  I regularly waited for the "busy" icon to go away.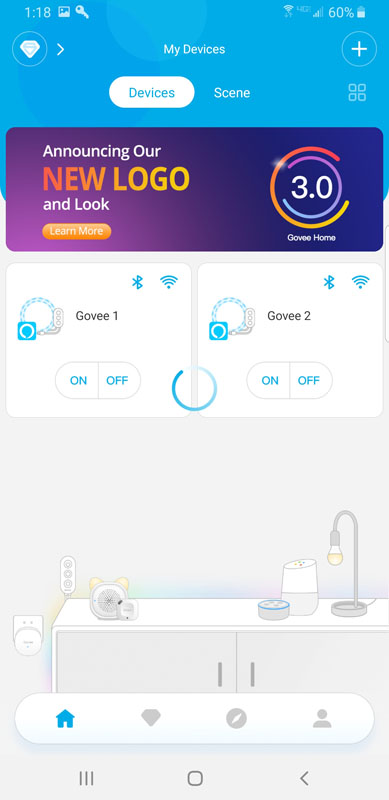 Second, both strips dropped their WiFi connection from time to time. The WiFi icon turns red in the app indicating that the strip is not connected.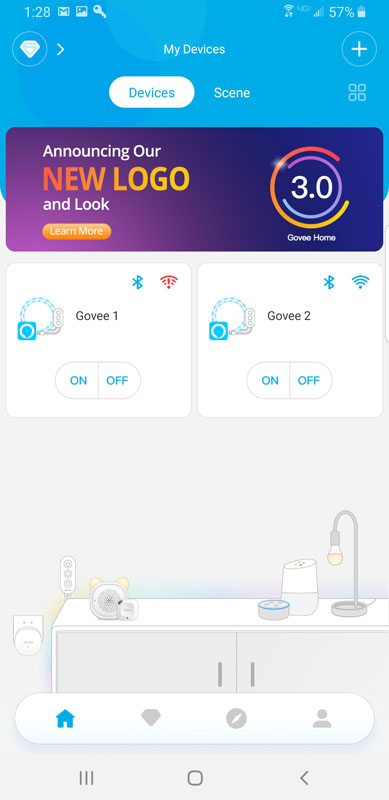 I should note that I have a three-node Eero mesh network in my house with an absolutely slammed 2,4GHz signal throughout.  That dropped WiFi happened when the strip was about 15-feet from the WiFi node.
What I like
Bright colors
Good installation options and accessories included
Nice scheduling options
What I'd change
Voice assistant routines integration should include more than just on/off
Improve WiFi connectivity
Make scenes do more than on/off
Have a grammarian review and correct all wording in the app
Final thoughts
These LED light strips are so close to being great but fall short due to issues in the app and voice assistant integration.  The bad part is that they fall short.  The good part is that because all the shortcomings are because of the software, perhaps with some updates, these will become the bright idea they strive to be.
Price: $35.99
Where to buy: Amazon
Source: The sample of this product was provided by Govee.