We use affiliate links. If you buy something through the links on this page, we may earn a commission at no cost to you. Learn more.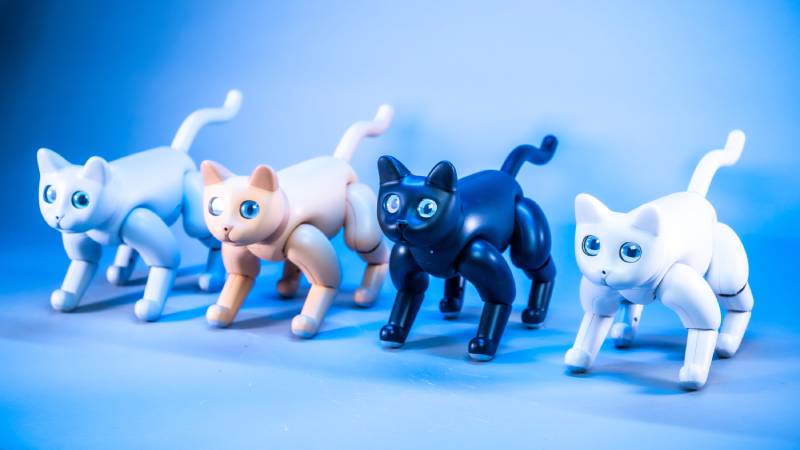 CROWDFUNDING NEWS – Do you remember Sony's Aibo robotic dog from almost 2 decades ago? I remember being excited to test it, but after playing with it for a short time, it left me feeling a bit cold. Have robot pets improved in the last 20 years and are cat robot pets better than dog robot pets? That's what Elephant Robotics claims with their Kickstarter campaign for the MarsCat.
What is it?
MarsCat is a robotic cat-like "pet".
MarsCatCat does just about everything a real cat does – it walks, runs, stretches, kneads, plays with toys, and bites its nails. It's fully responsive and has sensitive interactions, reacting differently depending on where and how it's petted. It also recognizes human faces and reacts to people it knows.
Bites its nails? I've had several cats throughout my life and I don't recall any of them biting their nails 😉
Why do I like it?
I am not sure I actually DO like the MarsCat. The look of it kind of gives me the creeps with its huge staring eyes. That said, my own cat scares me too. Every night when I turn off the light to get in bed, I have to use my phone as a flashlight to make sure he hasn't stalked me back to the bed to claw at my feet when I climb in. Yes, it's happened enough that I have PTSD from it. I laugh, but I cry…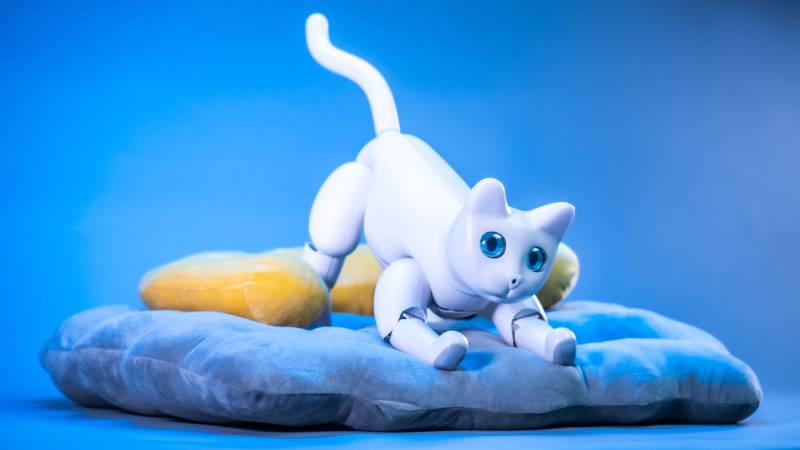 Seriously though, robotics have come a long way in 20 years and MarsCat has some pretty cool features including the fact that it can be programmed using Raspberry Pi, or API to let owners give their MarsCat more functions.
Where can I find more info?
The MarsCat campaign ends on 2/8/20 and they have already passed their funding goal of $20,000. You can pre-order a MarsCat starting at $649. After the MarsCat campaign ends, rewards are estimated to start shipping in March 2020. Visit their Kickstarter page for all the details.