We use affiliate links. If you buy something through the links on this page, we may earn a commission at no cost to you. Learn more.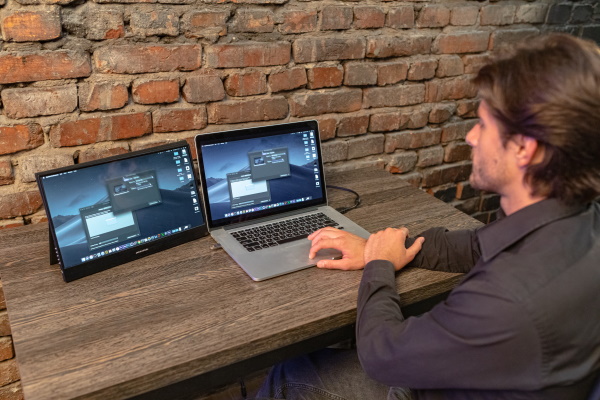 CROWDFUNDING NEWS – If you are like me, and you carry your laptop and/or tablet with you everywhere you go, then just like me, you are always looking for an opportunity to set up where you can and get to working on something. One of the challenges that I always face is having to squeeze the multiple screens that I want to view simultaneously all onto that small laptop screen.
Desklab is crowdfunding a new Ultralight Portable 15" 4K Touchscreen Monitor (available in 1080P or 4K), to solve the desktop space problem when on the go. It connects to just about everything including Windows, Mac, Android, IOS, etc.
Featuring 4K resolution, built-in speakers, universal compatibility, and device charging, Desklab is designed to be a great addition to your workflow process whether on the go, at your desk in the office, or gaming wherever and whenever you choose to. It also claims to be thinner and lighter than most other solutions.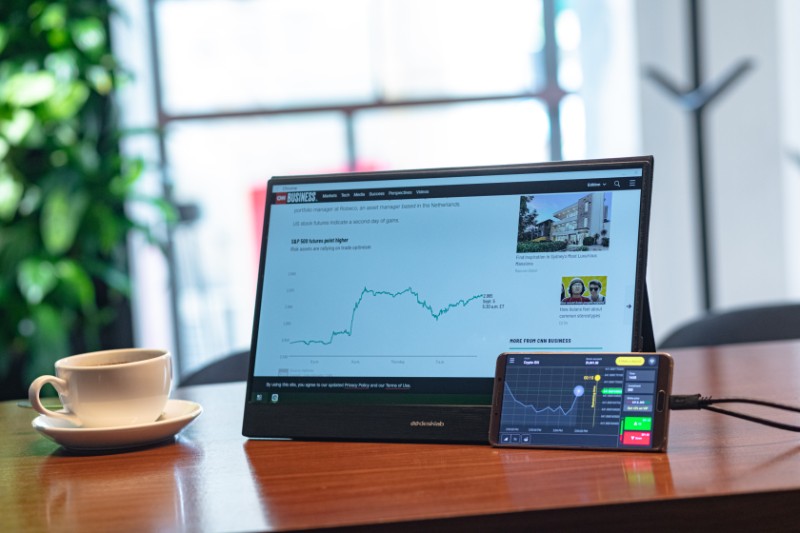 This all-in-one portable monitor even promises to eliminate the need for cables and speakers.
Their Kickstarter campaign has already raised over $255,000 on a $5,112 goal. The funding period expires Saturday, December 28, 2019, at 11:57 AM EST. Earlybird pricing starts at $196 for the 1080P model and $325 for the 4K model.
If you are as interested and excited about this monitor as I am, you can visit their company page and check out their campaign on Kickstarter.