We use affiliate links. If you buy something through the links on this page, we may earn a commission at no cost to you. Learn more.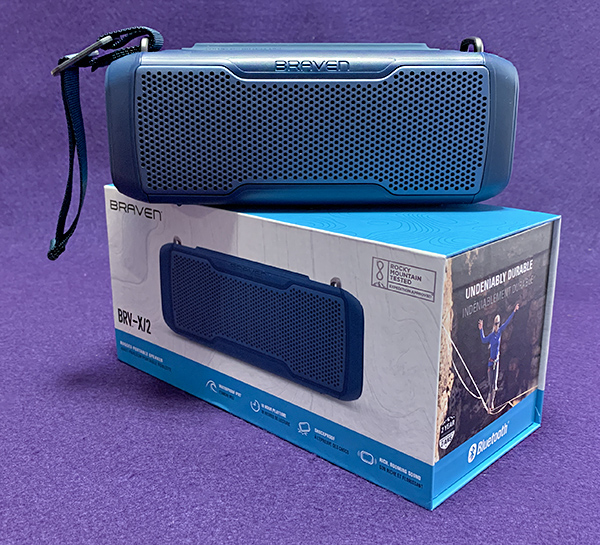 REVIEW – After a seemingly endless supply of Braven product to review, things kinda dried up when Zagg purchased Braven from Incipio. That's now changing as a revived Braven has introduced four new portable Bluetooth speakers this year alone ranging in price from $40-$400. Each speaker boasts of built-in ruggedness to handle any weather conditions in any outdoor adventure. Braven sent me the affordable—and easy to pack—BRV-X/2 Rugged Portable Speaker to test and review.

What is it?
The Braven BRV-X/2 is a small to medium-sized portable outdoor Bluetooth speaker that's waterproof, shockproof (from accidentally dropping) and has an 18-hour playtime at medium volume.
Specs
Dimensions: 8.28″ x 3.18″ x 3.46″
Weight: 1.9 lbs
Colors: Black, gray, blue, red

What's in the box
Speaker
USB-C charging cable
Strap
Quick-start guide

Design and features
Braven makes large portable speakers for the outdoors. While I can appreciate their thinking, I'd rather listen to nature than AC/DC blasting through the forest. There are a time and place for everything. However, there's something to be said about the BRV-X/2's right-sizing that makes it perfect for hiking or camping or even a backyard sleepover for the kids. The BRV-X/2 is not too big or too small. It isn't so loud that animals run for the hills, yet it's loud enough to hear the local news or some music around the campfire to set a mood or provide some company. Plus it's easy to tote around without adding too much weight to a backpack.
I received the blue speaker. The color is a muted blue rather than a bright blue. In the dim light, it looks like a dark gray. I prefer the red color because it's easier to see when outdoors.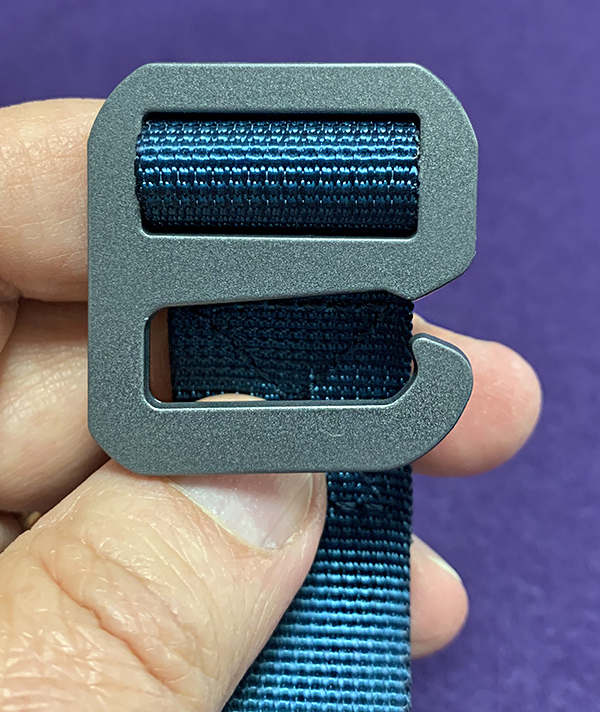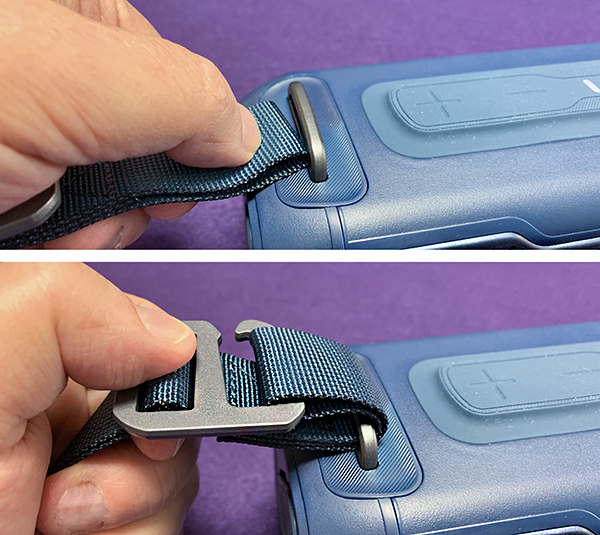 Braven states on their website that the BRV-X/2 comes with a carrying strap. That's stretching the truth. It does come with a small strap that allows it to be hung from a short tree branch, nail or something that can support its weight, but it's not a strap made for comfortable carrying. Plus, because there are no instructions included in the quick-start guide, it took me forever to figure out how the strap connects to the speaker. Maybe I should have paid closer attention in Boy Scouts. A larger strap/handle that connects easily would have been more useful. The speaker is easy to pick up without any strap, but since it must be grasped tightly, it's not practical to carry a long distance without becoming harder to hold. The handles that the strap connects to are metal, which further strengthens to the speaker's already sturdy frame.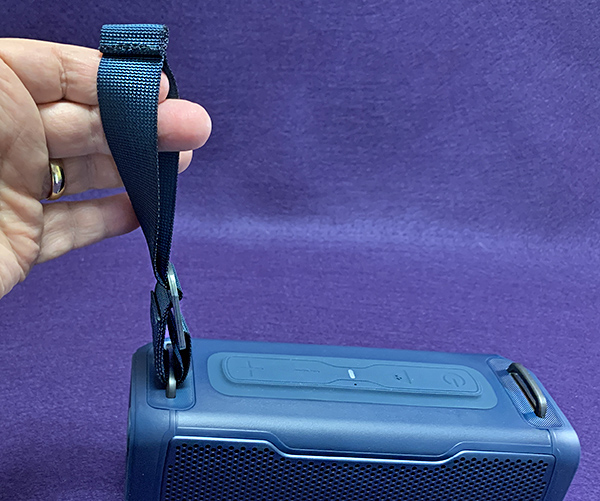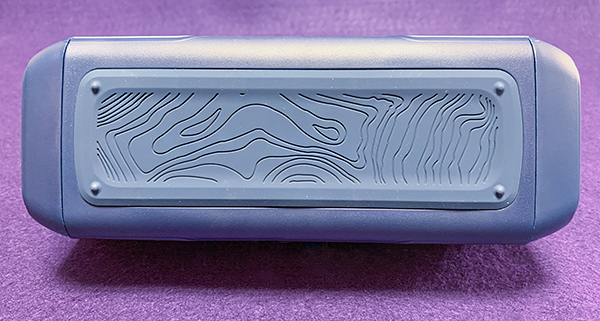 Build quality of the BRV-X/2 is just as Braven states right there in the speaker's name: Rugged. To visually show that the BRV-X/2 is made for the outdoors, the rubberized bottom is embossed with a topographic map. I have no idea what it means but it looks cool. There are also small longitude and latitude coordinates embossed on the speaker's top panel. Of course, I looked up the coordinates: Braven headquarters in Utah.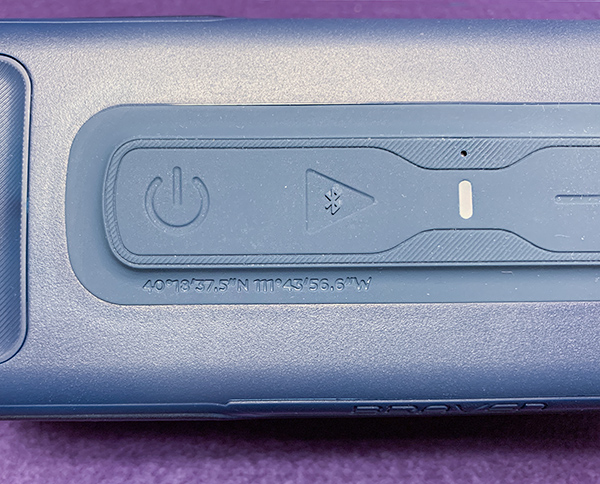 The exterior is a hard and tough plastic with rounded corners to help alleviate shock if dropped. Both ends and bottom of the speaker are rubberized for added protection. The grills are a painted metal that matches the speaker color. I'll say it again—this speaker is solidly built.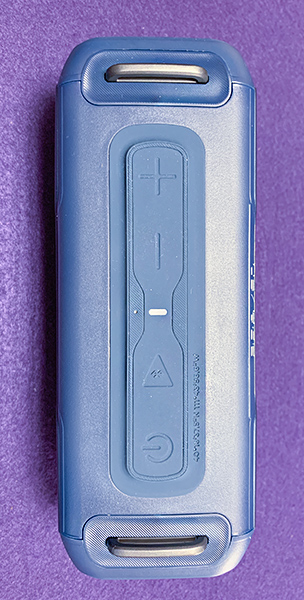 Buttons on the top panel of the BRV-X/2 are laid out logically in a straight line: On/off, Bluetooth, volume down and volume up. There's no NFC auto-pairing but pairing is quick and easy enough without it. The buttons are only embossed into the rubberized material, so they can be hard to see in dim light. Plus, there's a bright light in the center of the row of buttons that shines in the eyes making it even harder to see the buttons.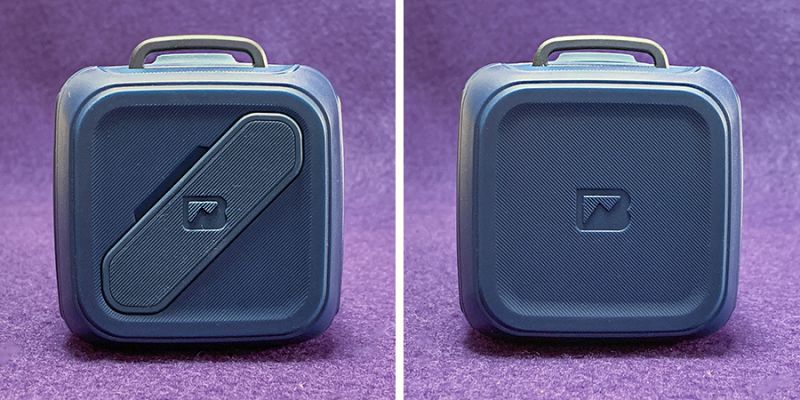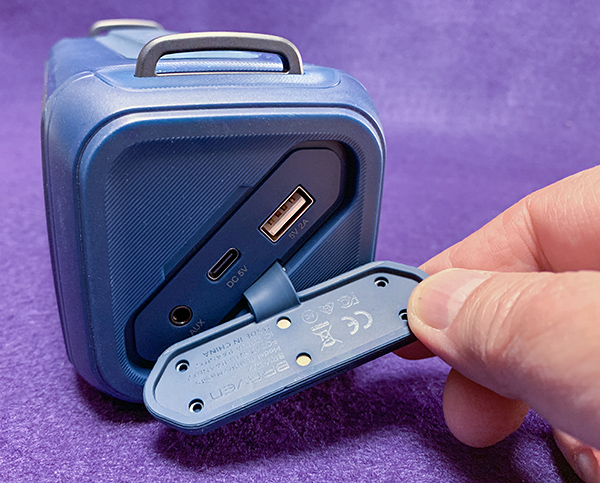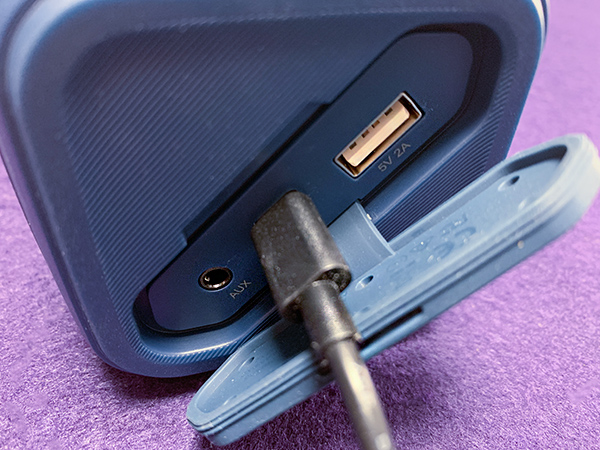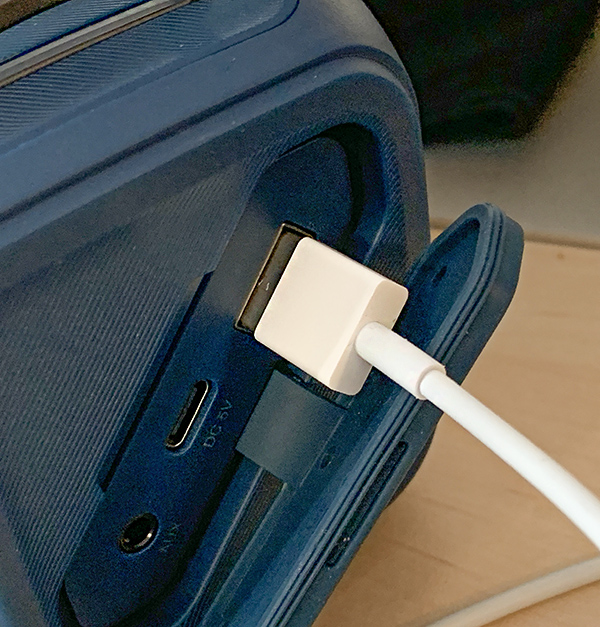 One end of the BRV-X/2 houses AUX, USB-C charging and device charging ports behind a tight water-proof cover. It's good to see Braven moving to the newer and faster-charging USB-C. The inclusion of a USB smart device charging port is also a nice touch for those times when your phone's battery is low on power.
Braven doesn't say what version of Bluetooth the BRV-X/2 uses, but I doubt it's Bluetooth 5.0. The range I got in my backyard (with no obstacles) was no more than 25-30 feet before the signal broke up. Since the speaker is made for the outdoors, I would have expected a stronger signal and longer range.
So how does the BRV-X/2 sound? It's loud enough to fill a small room—and certainly a tent. Bass is not earth-shattering, but it is tight and controlled—even at high volume. I played my go-to bass test song, "Silent Shout" by The Knife and the BRV-X/2 didn't distort at all. 
EQ on the BRV-X/2 is "V" shaped, meaning that bass and higher frequencies are accentuated at the expense of the mid frequencies—where most vocals lie. This isn't my favorite out-of-the-box EQ setup, but I admit that most people prefer this sound signature. I'm just not a fan of enhanced treble. Thankfully, EQ can be easily customized in smartphone settings. 
Songs that don't emphasize bass can sometimes sound too bright, but this is more determined by how a song is mastered rather than the speaker itself. Toning the treble down a bit smoothes out the audio quite a bit.
The BRV-X/2 can be paired with another BRV-X/2 for true left/right Bluetooth stereo. It's a nice effect that I've heard with other Bluetooth speakers, but I did not receive another BRV-X/2, so I couldn't test this function. Note that as cool as this effect can be, it double's the cost of the speaker(s). Plus, as you walk around, the stereo effect dissipates. Usually, you're better off foregoing the stereo effect and buying a larger, better-sounding speaker for the price of two paired-for-stereo speakers.

What I like
It's rugged
Pairing is easy
Sound quality is good
No distortion—even at high volume
What needs to be improved
Bluetooth range not great
Strap could be a true handle/strap

Final Thoughts
The BRV-X/2 portable Bluetooth speaker is an affordable, capable speaker that's built to take punishment and still sound good. While its Bluetooth range isn't great, it is within acceptable signal limits. If you spend a lot of time outdoors and like to bring along your music, the BRV-X/2 can be a welcome addition to your backpack. Try not to frighten the animals.
Price: $99.99 US
Where to buy: Zagg
Source: The sample of this product was provided by Braven.