We use affiliate links. If you buy something through the links on this page, we may earn a commission at no cost to you. Learn more.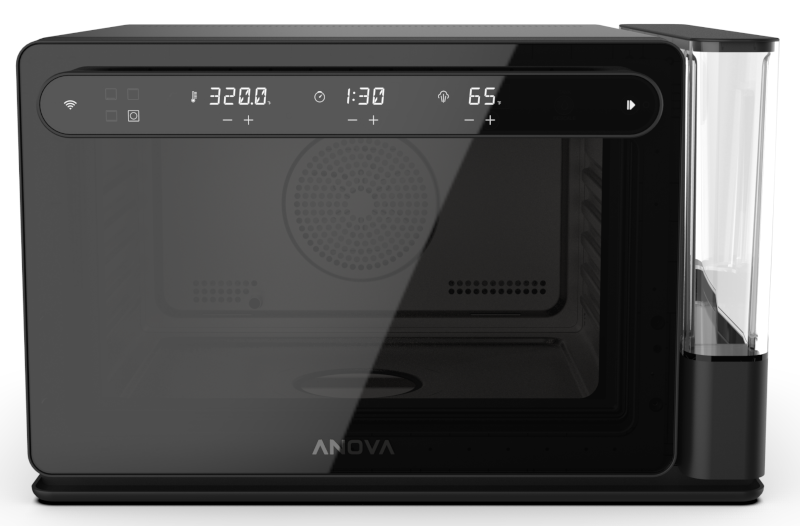 NEWS – Innovating consumer cooking appliance company Anova looks to do for steam cooking what they did for sous vide.
The upcoming Precision Oven will be an affordable steam cooking solution that fits on your kitchen counter. The Precision Oven is a connected device that will allow for monitoring / control from anywhere.
Why steam cooking you ask? Well, simply stated, moist air is a better conductor of heat than dry air (just ask anyone who lives in the southeastern United States) and help to keep food moist while cooking. But I now hear you complain that you like the outside of your meat slightly crispy. Well the Precision Oven is designed to adjust the humidity levels to allow your food to sear without needing a rocket hot pan on the stove to finish off the dish.
Anova is still in the late development / early testing process, but plans to formally announce the Precision Oven at CES2020, but they are showing sneak peeks of the development and testing processes on their website.
You can check out their progress and learn more about the Precision Oven and the development team at Anova Culinary.