We use affiliate links. If you buy something through the links on this page, we may earn a commission at no cost to you. Learn more.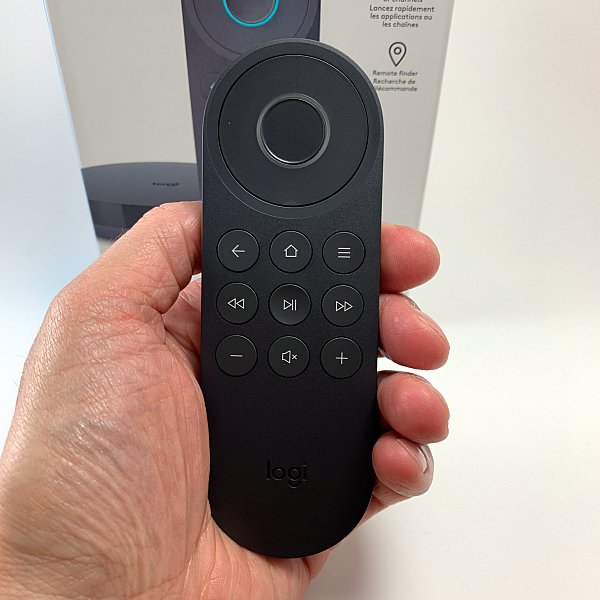 REVIEW – I own a lot of home entertainment devices, and with that comes a plethora of remote controls. I've looked into purchasing a universal remote, but most of them seemed intimidating and hard to use. Then I stumbled upon the Harmony Express Universal voice remote. Can a universal remote really control all my devices using just my voice?
What is it?
The Harmony Express remote is a universal voice remote with Amazon Alexa built-in. It allows you to control up to 15 home entertainment devices with your voice. And it works with over 250,000 devices.
What's in the box?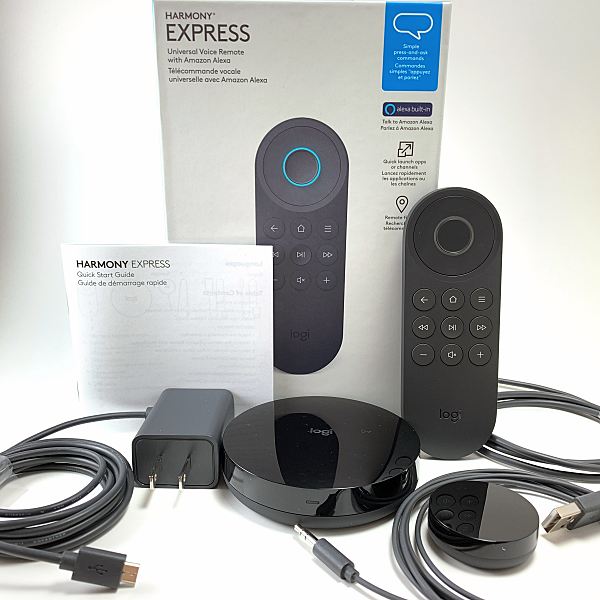 Harmony Express remote

Blaster

IR mini-blaster

Power adaptor

USB cable
Design and features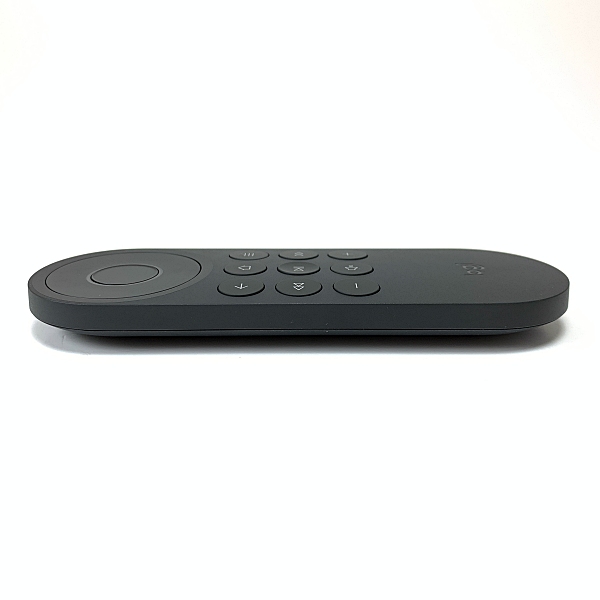 The Harmony Express remote is about the least intimidating universal remote you'll ever see. It's only 5-inches long and fits perfectly in the palm of your hand, so all of the buttons are easily accessible with your thumb. Aside from its diminutive size, the other thing that sticks out is the lack of buttons. Express only has the essential buttons for home entertainment. There are only 9 in total. That's because most of what you control can be done using your voice and Amazon Alexa.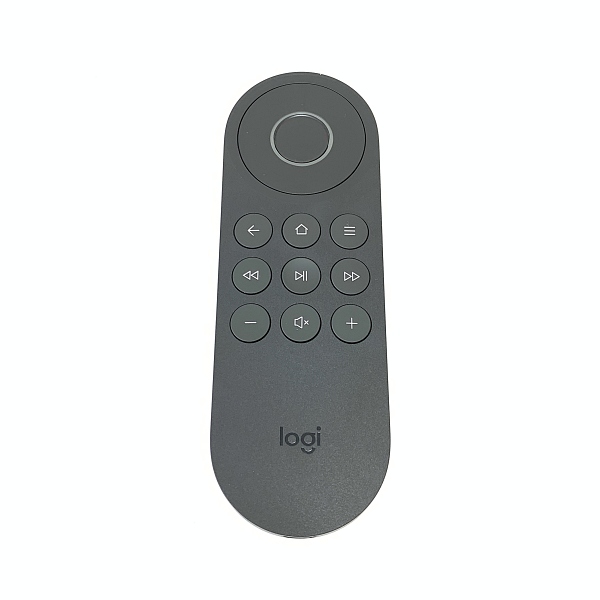 The OK/Alexa button is located at the top part of the remote surrounded by a directional pad. Below that are 3 rows consisting of 3 buttons. The top 3 buttons can be configured to send one command when using a long press, and send an alternate command when using a short press. For example, when watching DirecTV a short press of the home button brings up the channel guide, a long press brings up the info screen. The remaining buttons control playback and volume control.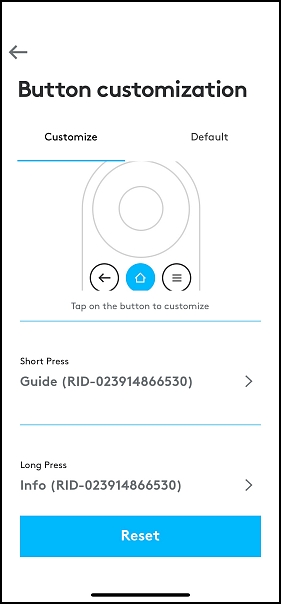 The buttons are backlit so you can always find the right button, even in low light.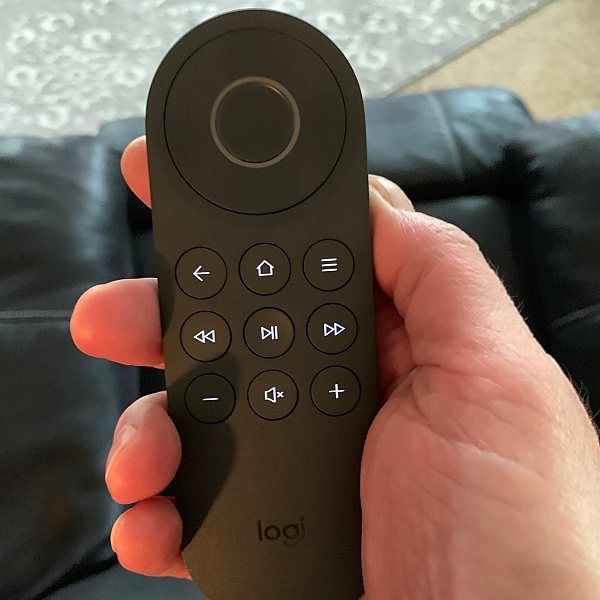 There's a small speaker on the back of the remote for Alexa and a Micro-USB port on the bottom for charging the remote's battery.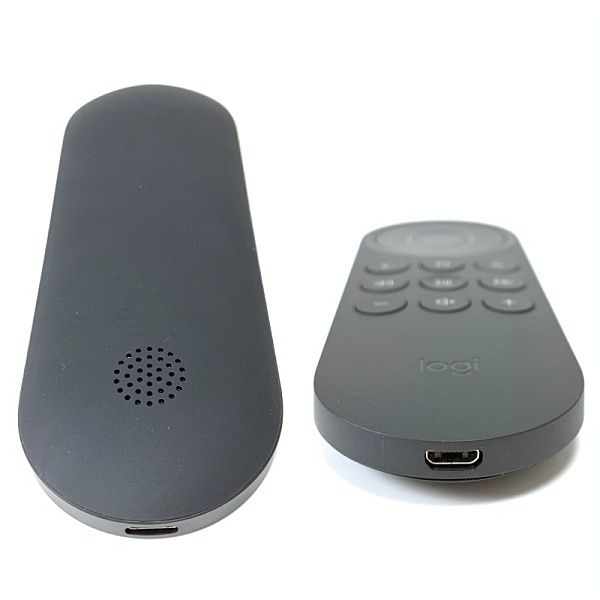 Setup
To set up and start using Harmony Express, you have to plug in the blaster and place it in an open space near your entertainment system. You can also use the included mini-blaster to extend the blaster's infrared range if you have devices that are located inside of a closed cabinet or are out of the blaster's range.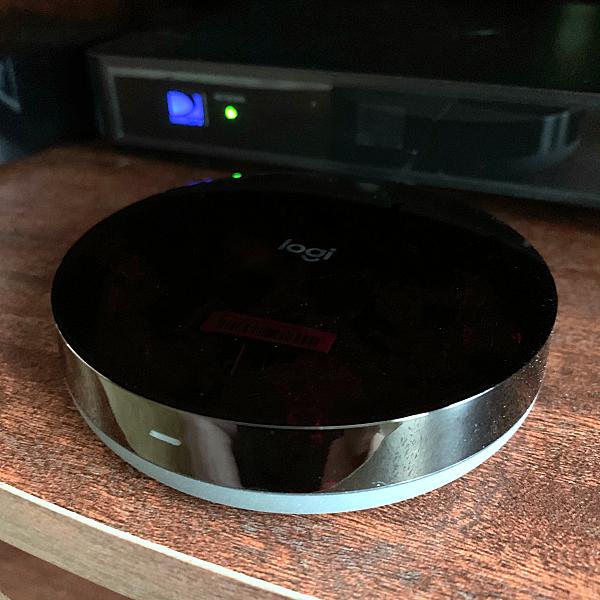 The remote needs to be charged before using it. Express uses a rechargeable battery that charges via a USB cable. The remote's ring will pulse when charging and will remain solid when fully charged. The battery will last about a month with normal use.
Harmony Express app
The rest of the setup is down from the Harmony Express app. The app is what you'll use to set up and connect all your devices. It makes setup fairly easy, the whole process takes about 15-20 minutes.
When you open the app it will guide you through the following steps: connecting the Blaster to Wi-Fi, creating or linking your Amazon account, selecting the room you'll be using the remote in, and adding your devices.
During setup, Harmony Express recognized my AppleTV and DirecTV Genie automatically, but I had to connect my other devices manually. This is done using the devices model #. It's not hard to do, but it is kind of a pain.
The app determines how many HDMI inputs your TV has. From there, just drag and drop the device into the proper input to connect it.
Aside from setting up the remote, the Express app can be used to check its battery level, edit setup, Change Room and Device settings and see a list of "What to say" to control your devices.
The Express app also acts as an extension of the physical remote, allowing you to control a single device like your tv or set-top box. Selecting a device will bring up a list of commands. To control the device, just tap on the desired function.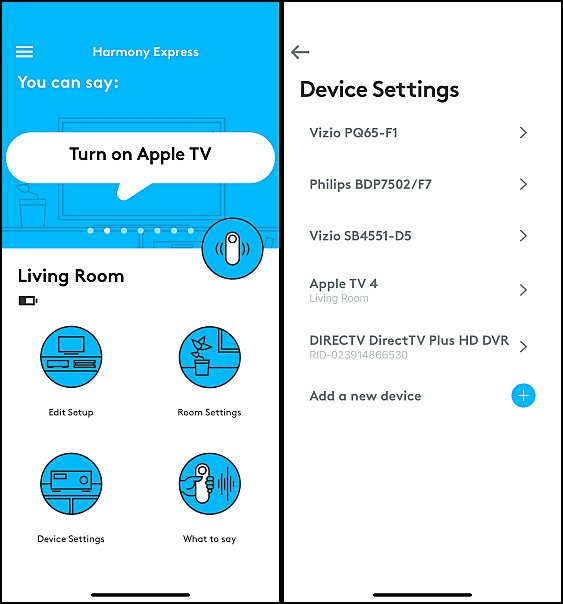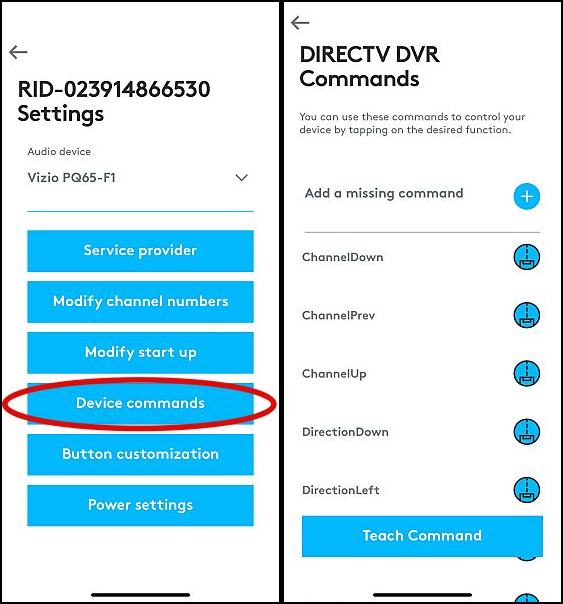 And if you lose or misplace your remote, just tap on the remote icon in the app and Harmony Express will emit a tone to let you know where it's at.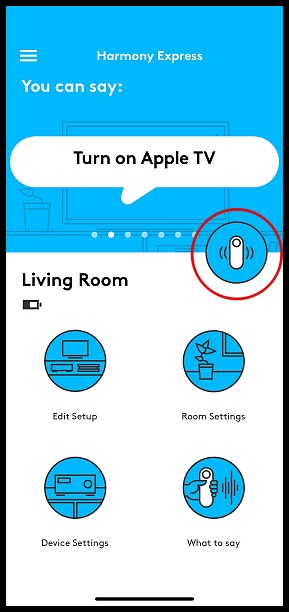 Using Harmony Express
Pressing and holding the OK button activates Alexa, you can then ask her to do whatever you want. You can turn on the TV, open an app like Netflix, or tune to your favorite channel.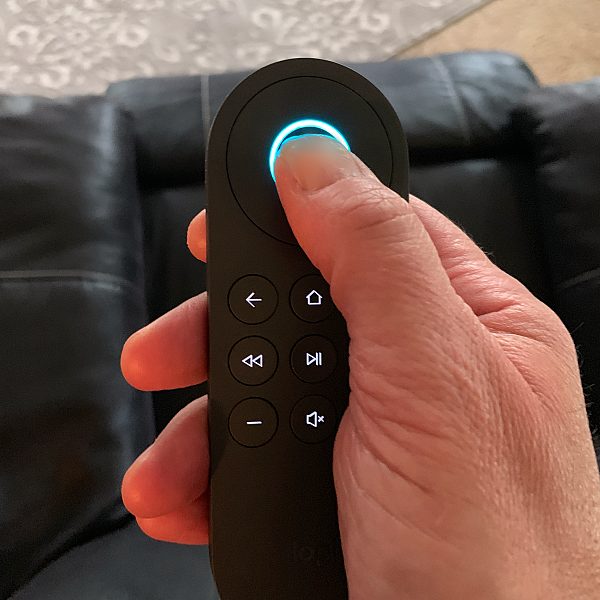 The Harmony Express app does all the hard work of keeping track of devices, inputs, and settings. A simple command will turn on all the devices you need and make sure the settings are just right. For example, if I say "Go to Netflix", Harmony Express will turn on my TV and soundbar, switch inputs to my AppleTV, and launch Netflix. And when switching devices, Express automatically powers off the last device used.
There are specific commands you have to get used to saying. For example, if you want Express to turn on the TV, you would say "Turn on TV". If you want to go to a specific channel on DirecTV, you would say "Go to ESPN", or say a channel number "Go to channel 230".
Launching apps like Netflix, Amazon Prime, or ESPN is just as easy.  To launch Netflix you would say, "Go to Netflix" or "Go to Amazon Prime Video".  It does take some getting used to, but you become accustomed to it the more you use the remote. The short video below shows how some of the voice commands work.
Harmony Express isn't just for watching TV. It can do just about anything that Alexa can do. You can set reminders, get the latest weather, or find out when your favorite team is playing. Plus, anything you already control via Alexa can also be controlled with Harmony Express. I use it to control both my smart bulbs and smart lock. About the only thing you cant do is play music or make phone calls.
What I like
Easy to set up and use

Amazon Alexa

Backlit buttons

Voice control

Good size
What I'd change
Doesn't automatically recognize all devices during setup
Final thoughts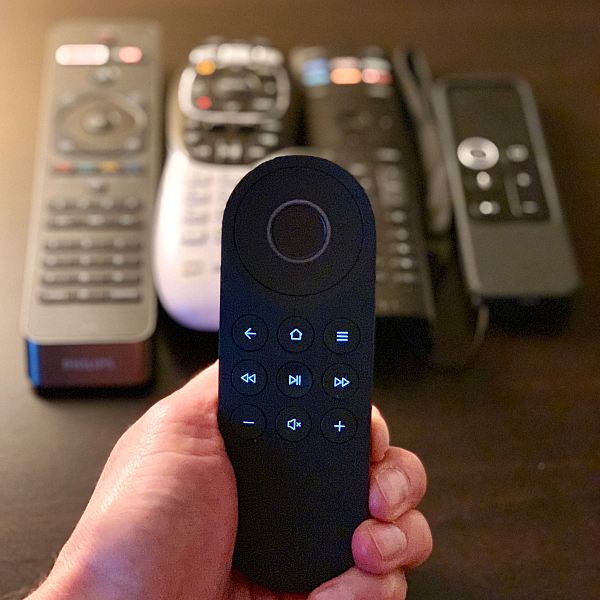 The Harmony Express packs a lot of punch for such a small remote. It has much of the same functionality as their Harmony Elite remote ($349.99), but it's easier to use and less expensive. It's great being able to use one remote to control all off my devices. And having access to Alexa is a nice added bonus. If you're looking for a universal remote that's easy to set up and even easier to use the Harmony Express is a great choice.
Price: $249.99
Where to buy: Amazon
Source: The sample for this review was provided by Logitech.