We use affiliate links. If you buy something through the links on this page, we may earn a commission at no cost to you. Learn more.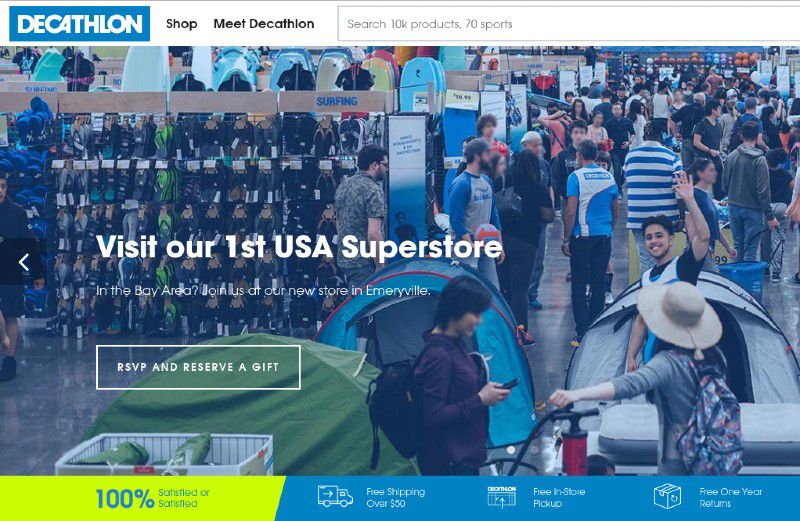 NEWS – When we lived in the Netherlands, we had a go-to, big-box store for anything sports or camping related: Decathlon.
For my boys' weekly swimming lessons, Decathlon's mini-backpacks and microfiber towels were the perfect combination of light, efficient and effective, which was crucial since my family car was a Dutch grandma bike (omafiets). Decathlon's thermoses joined every one of our train trips, and we brought them home over Christmas as gifts for the hunters in our family. And I especially love the superstore's packable backpacks, which served as our day-bags while we adventured around Italy and Iceland, Morocco and Malta, and eventually Alaska and Aruba.
Bikes, scooters, sleeping bags. Check!
Zip-off, quick-dry pants for the whole family? You bet!
When a friend told me late last year that Decathlon had ventured into the States, I cheered out loud. Until I heard that their sole stateside edifice resides in the Bay Area… I live in Indiana.
However, once I did a little peaking on their Web site, I learned they have free shipping in the USA on purchases over $50 and free returns. Just beware that if you live on the opposite side of the country, it takes a bit of time to receive your order, so plan well ahead of holidays and birthdays if that special someone is eying new snorkel gear, dancewear or a camping hammock.
In fact, Decathlon's  Web site boasts more than 10,000 items for 70 sports!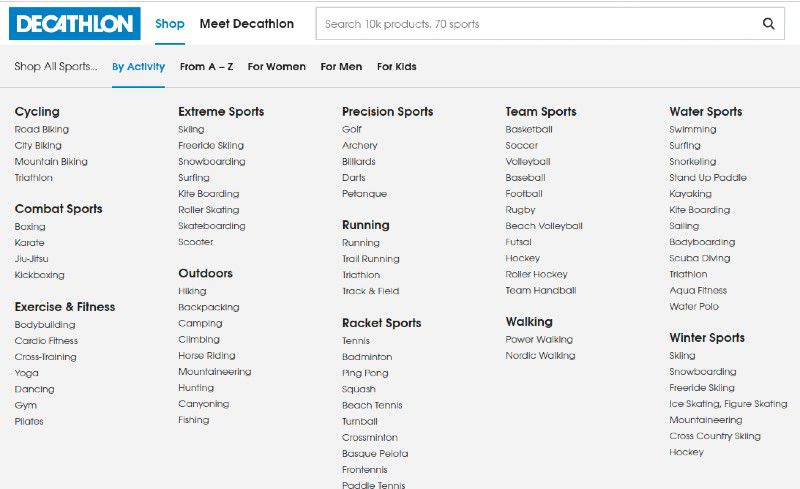 This isn't just about tennis, basketball, and volleyball. They have gear for rock climbing, paddleboarding, and horseriding. Even pétanque, so you can practice your high school French over a lawn-ball game. (And that's only seven of the 70 sports they reportedly outfit.)
The prices are reasonable, the gear is high quality, and it's fun to discover products you didn't know existed but just might need someday.