We use affiliate links. If you buy something through the links on this page, we may earn a commission at no cost to you. Learn more.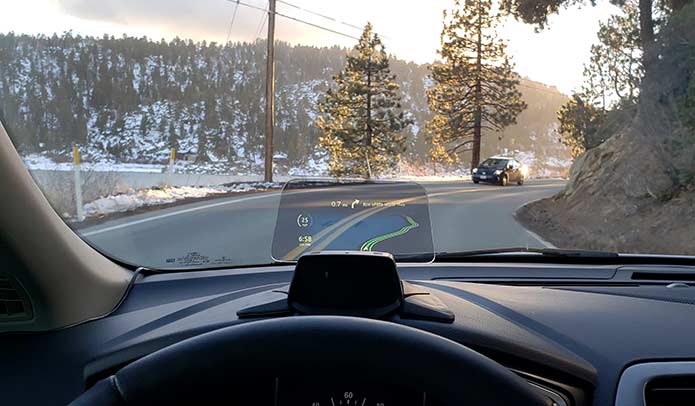 CROWDFUNDING NEWS – These days we live in a world that is dominated by technology that has found its way into just about every area of our lives. One of the most popular devices is our addictive smartphone and in recent years it has been blamed for many vehicle-related accidents. Despite the integration of smartphones with the navigation systems in our cars, on many occasions, one glance sideways has been proven to be a fatal mistake. It is critical that we are able to use the services offered via our phones in a safe and effective way.
Enter the Hudway Drive Head-Up display!! This device installs in the logical position that places it right in front of your view as you drive. With an easy connection via Bluetooth between your phone and the Hudway Drive, you have easy visual access to directions, calls, texts, and notifications without looking at your phone or without taking your eyes off the road. It also works with your favorite apps including "Google Maps, Waze, or any other app you want to use behind the wheel — mirrored over AirPlay or Miracast." Features also include audio integration and driving widgets that you can select and customize to enhance your driving experience.
If you would like to learn more about the Hudway Drive, you can head over to the Hudway website and check it out. You can also pre-order the device for $169 on Indiegogo. Shipments will begin in the 2nd quarter of 2019.