We use affiliate links. If you buy something through the links on this page, we may earn a commission at no cost to you. Learn more.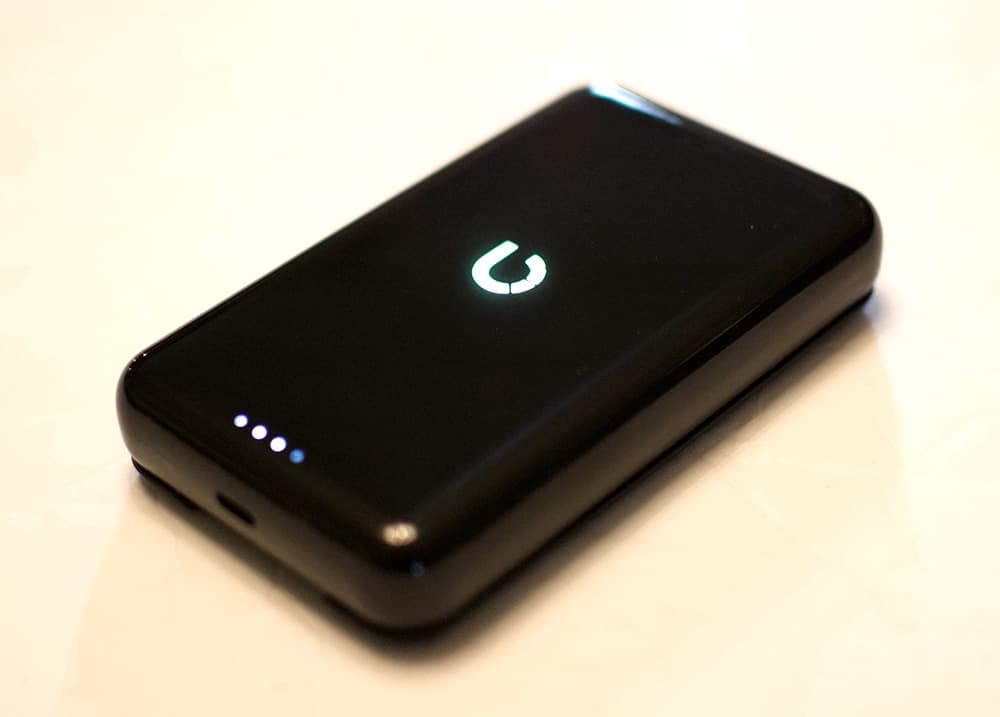 REVIEW – The struggle to keep your phone battery is real, and while there are many portable power options out there, there are quite a few with wireless charging as an option. One of the more unique entries into this niche is Bezalel's sleek Prelude wireless charger, a portable battery pack that sports a sticky surprise.
What is it?
The Prelude Wireless Charger is a small, portable battery pack that can be used to wirelessly charge Qi-enabled devices. It can also be used as a more conventional battery pack, charging nearly any device through a USB cable. Bezalel's optional phone cases incorporate magnets that help to center the phone over the "sweet spot" on the wireless charging area.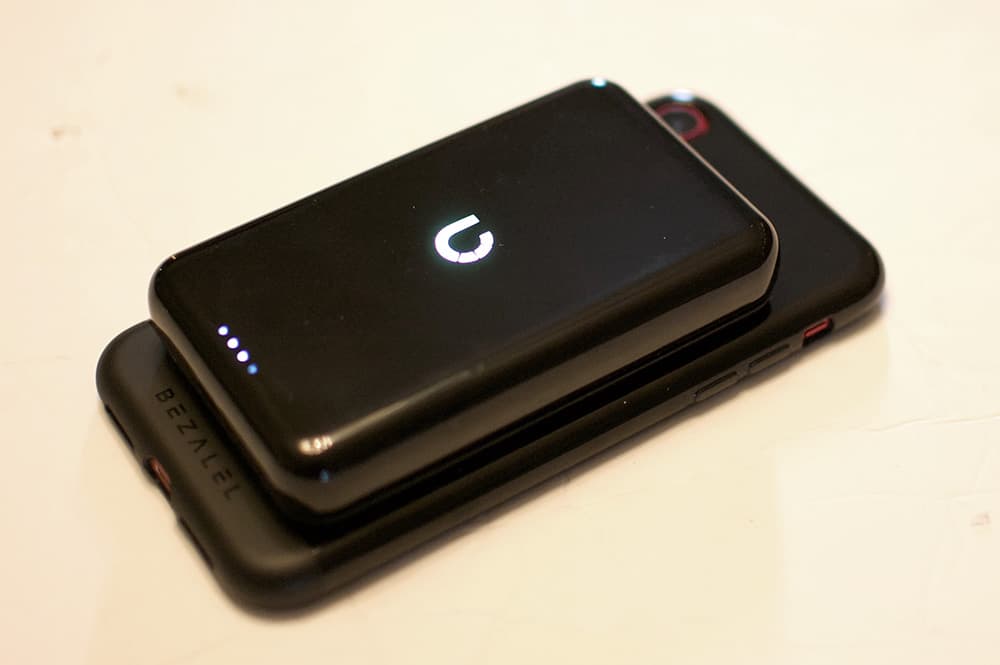 What's in the box?
Prelude Portable Wireless Charger 10W
USB Type-C Cable
Hardware specs
Qi Wireless Technology
5.6 Ounces Weight
12V / 1A Wireless Input (Voltage/Amps)
DC 5V / 9V, 12V ; 18W USB-C Input (Voltage/Amps)
DC 5V / 1A, 9V / 1.2A, 12V / 0.9A Wireless Output (Voltage/Amps)
5V / 2A, 9V / 1.67A, 12V / 1.5A USB-C Output (Voltage/Amps)
5000mAh Battery Capacity
4.4″ x 2.6″ x 0.63″ Dimensions
Design and Features
This review will be split into two parts, since I received a phone case from Bezalel to test out along with the charger. It's worth noting that this case is optional and does not affect the functionality of the charger, save for one minor detail which I'll get into below.
The Case (mini-review)
I received a bonus phone case with my review unit. The case itself appears to be a rather basic black rubber phone case, but hides a secret: an array of magnets that helps the phone automatically center over the charging spot. The magnets aren't strong enough to keep the charger attached to phone, but merely prevent it from sliding around and losing connection.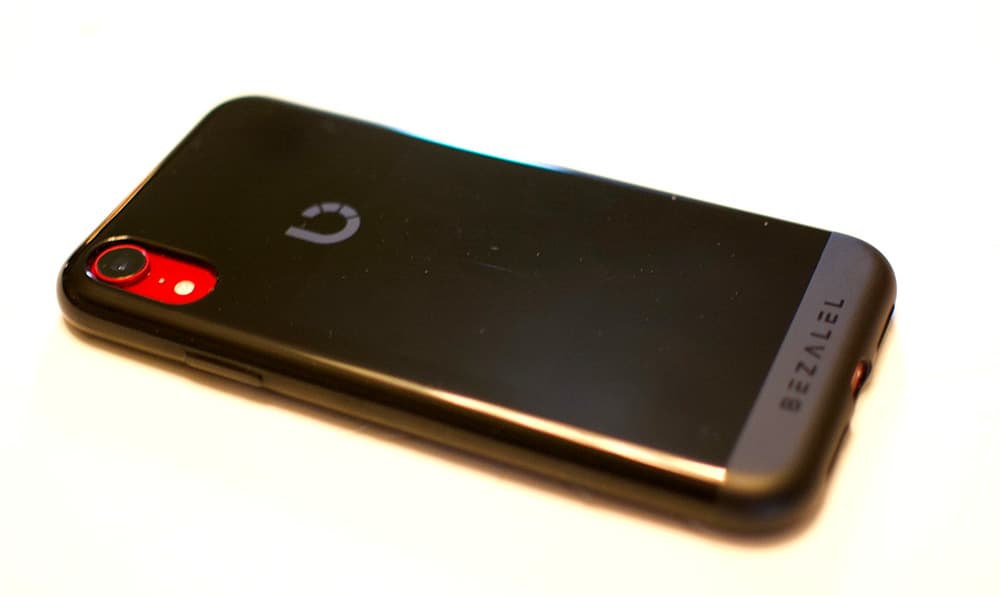 Aside from this magnetic auto-centering capability, it's a pretty basic phone case. It has a good fit, hard plastic/rubber matte finish, felt inside, and offers a decent degree of protection from drops and scratches. The finish on the back is pretty easily scratched, and the button covers on the side are rather hard to depress. It's also worth noting that the speaker and charging openings on the bottom of the case had a sharp edge. I usually hold my phone with my pinky supporting the bottom, so the lip of those openings was resting uncomfortably against my finger.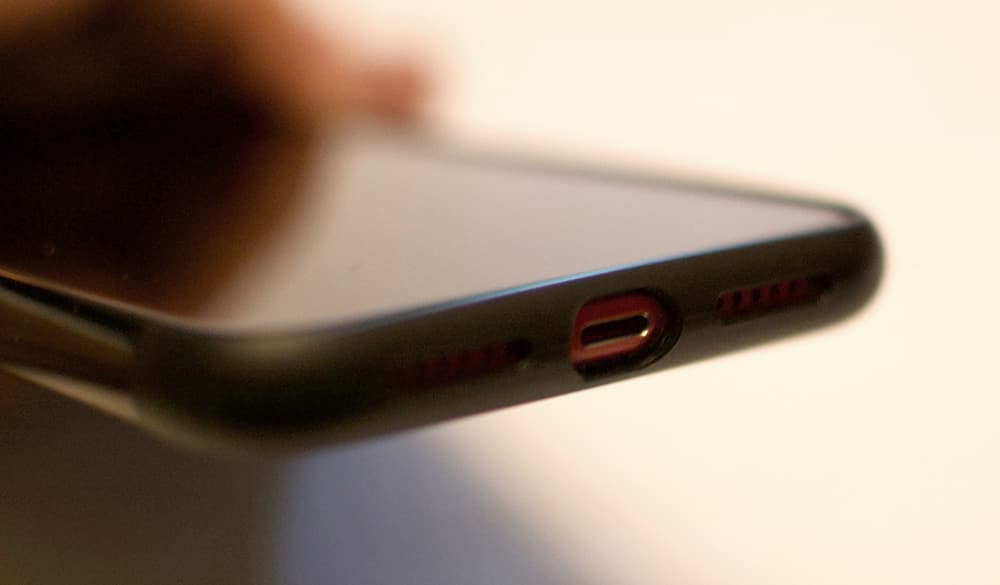 Also worth mentioning, the charger is right-side-up with the USB port at the bottom of the device. This means that if you want to keep the charger on your nightstand or desk, the wire will dangle forward instead of neatly toward the back. Why not just turn it around and place the cable in the back? Well, the case's magnets are oriented so that it centers only while the phone and the charger are both right side up. So every time I had the charger's port pointed away from me, I had to turn my phone around so it would center correctly.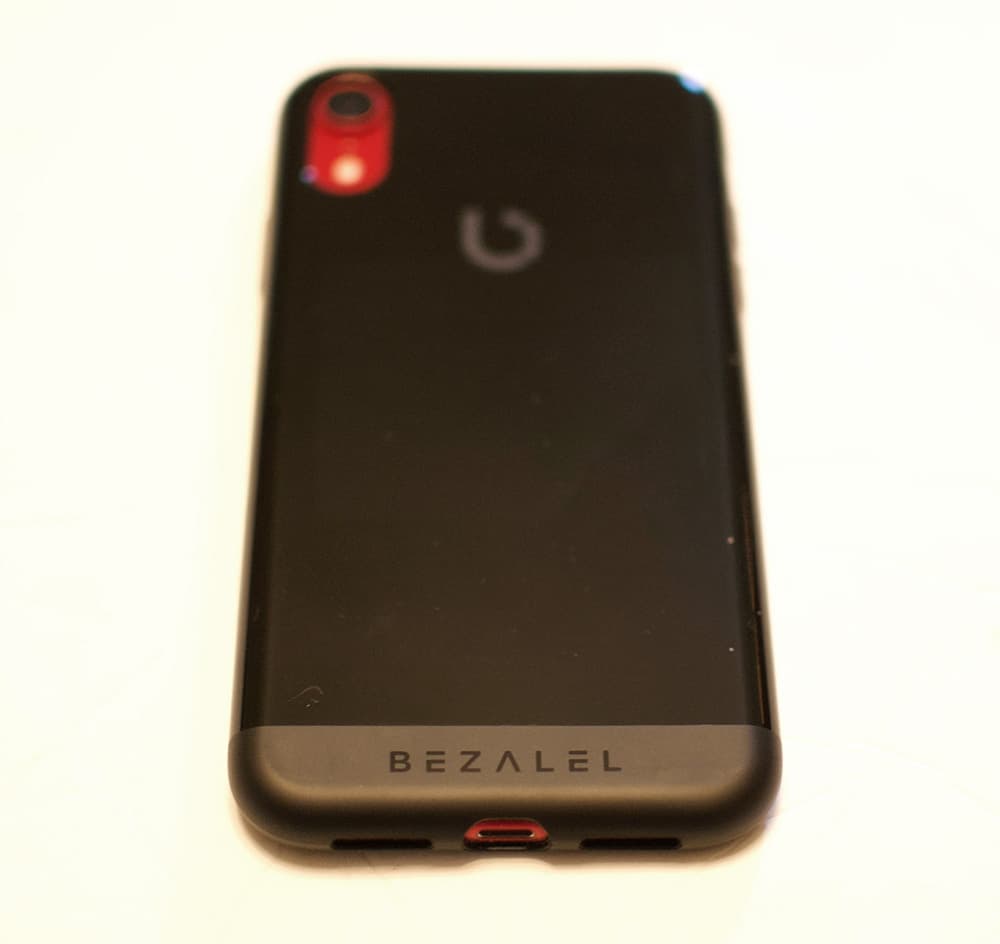 It's a minor quibble, I know, because I feel like this charger is primarily made for portable use. I think the charger cable would be better situated at the "top."
All in all, their custom case is decent, but it only marginally improves the functionality of the wireless charger.
The Charger
The Bezalel Prelude itself is a combination of a standard portable USB charger, a Qi-enabled wireless charger and supports charging while the unit itself is charging. It's made for both 7.5W fast wireless charging for iPhones as well as 10W fast wireless charging for Android phones.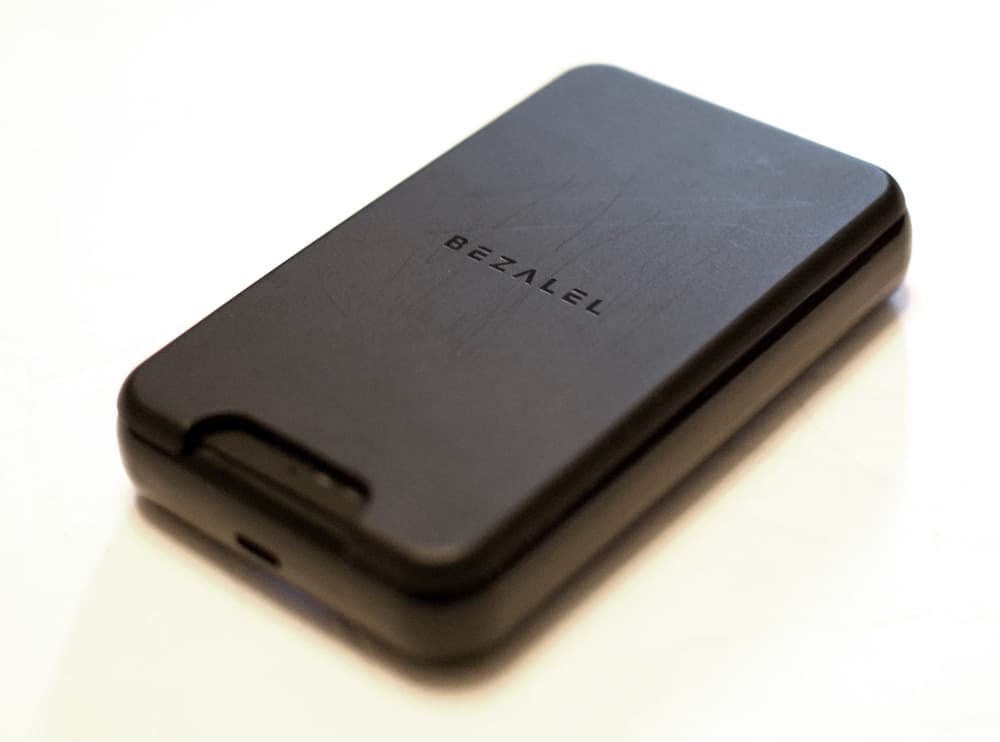 The construction itself is solid and extremely portable, about the size of a deck of cards made of smooth, black plastic. There aren't any buttons on the charger, it's activated by giving the device a little shake, illuminating a logo and battery life indicator.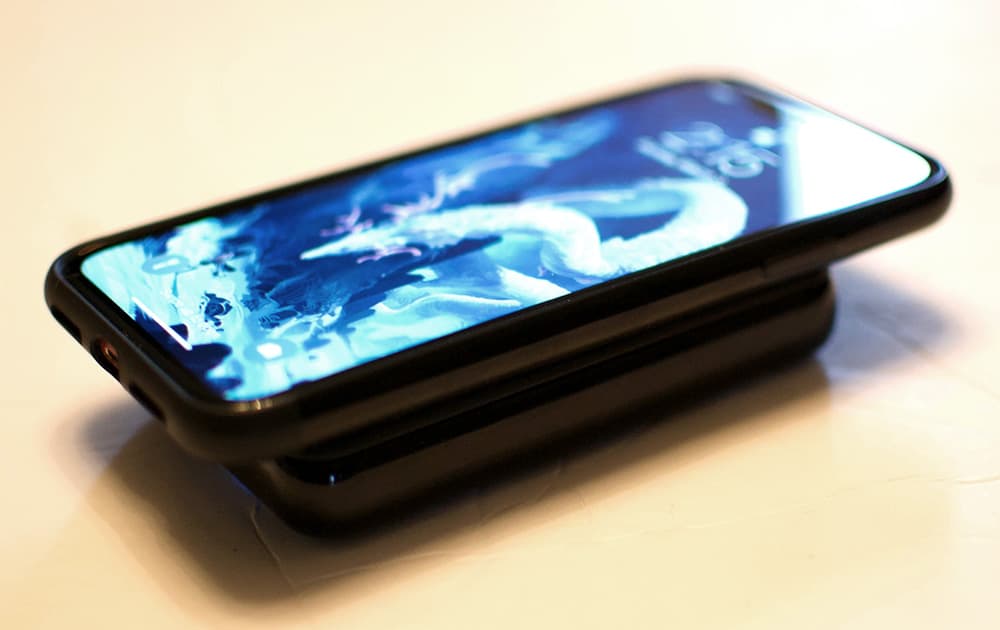 The battery capacity is 5,000mAh … for comparison, my iPhone XR battery is 2,942mAh. So the Prelude could charge my phone about 1 1/2 times, and, for the record, I noticed that I did get about this amount of juice out of the unit.
I appreciated the versatility of the Prelude. For instance, you can use it to: – charge your wireless device – charge any device over USB (provided you have the proper adapter, the Prelude only has a USB C port in it) – plug it in to a USB power source like an AC adapter or computer and keep it on your desk as a wireless charging mat
One of the most unique features is the micro-suction surface. Underneath a thin, magnetic cover lies a surface that sticks to very smooth surfaces, but not too porous surfaces like fingers or cloth. This is, of course, the same side that you would place against your phone to charge it wirelessly. So you can press this suction surface to the smooth glass back (or similarly-surfaced phone case) and the Prelude will remain in place. Sure, there is now a thick, awkward hump attached to your phone, but it can continue to be used while your phone's battery is being charged.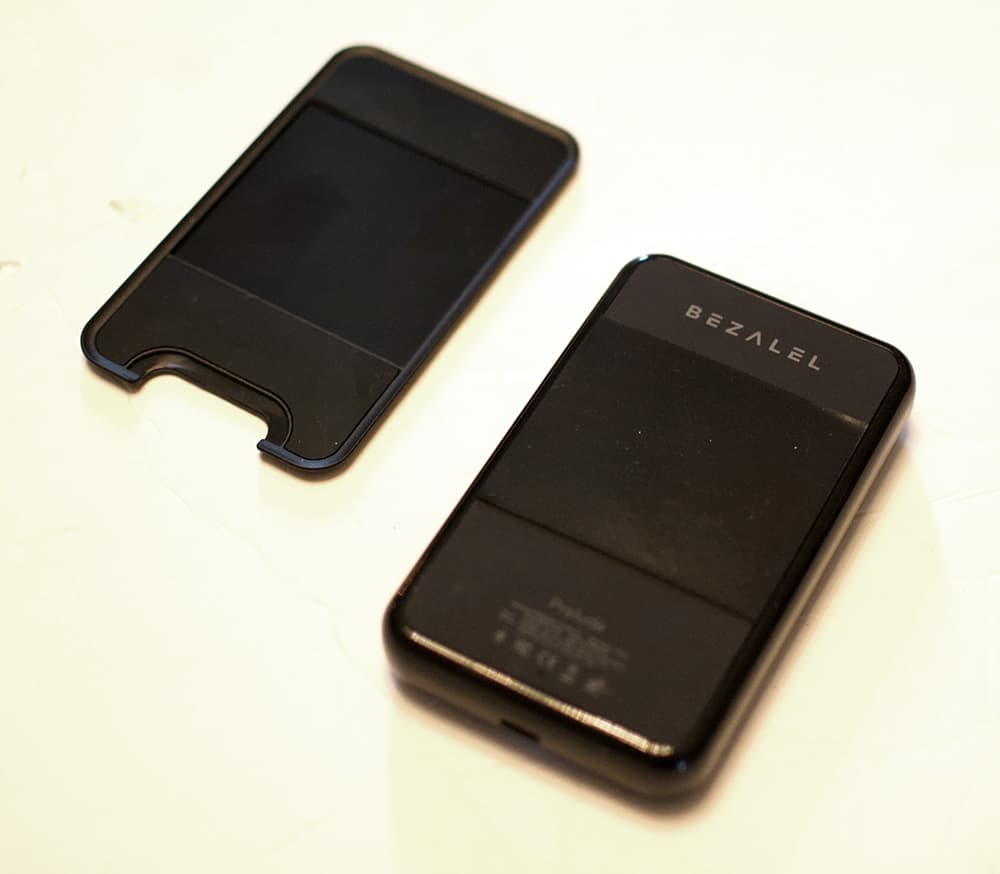 Using it in this way makes the charger sort of feel like a temporary bulky charging case. But instead of a hard-to-remove case, with the Prelude it's just one quick peel and your phone is back to its normal, thin self.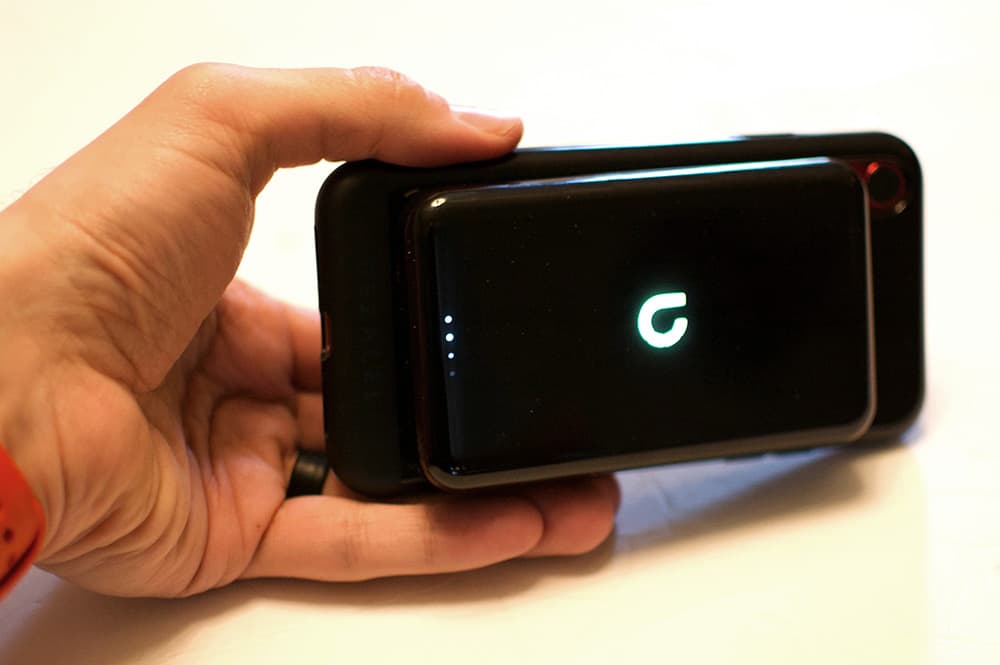 Another interesting feature is the fact that the Prelude can be charged wirelessly by placing it "upside-down" (logo side down) on top of another wireless charging mat.
I mostly preferred to use the Prelude as a portable wireless charging mat, placing it on a desk or table and letting it trickle charge my phone while I streamed music to a Bluetooth speaker. Lately, I used it to keep my battery charged while running my Dungeons and Dragons app for a 5-hour session. Worked like a dream.
For the most part, it did everything I'd want from a portable battery, without the mess of extra cables.
What I like
super portable
micro-suction surface with cover sticks is clever
dual-functionality as a wired or wireless charger
charger can itself be charged wirelessly!
What needs to be improved
would prefer USB A port for better compatibility
charger attached to phone is awkward to hold
there are cheaper options that do most of what this does
Final thoughts
Outside of a couple of very minor annoyances, I found the Prelude wireless charger to be a solid solution for keeping your phone's battery topped off, particularly because of the micro-suction surface that turns it into more of a temporary charging case. However, the price may be a bit much for what you're getting. And I would give the phone case a pass unless you really like the idea of auto-centering magnets.
Price: $69.99 (plus $19.00 for the optional case)
Where to buy: You can pick up the Prelude Wireless Charger directly from Bezalel's website.
Source: The sample of this product was provided by Bezalel. You can find out more about their charging products on their website.