We use affiliate links. If you buy something through the links on this page, we may earn a commission at no cost to you. Learn more.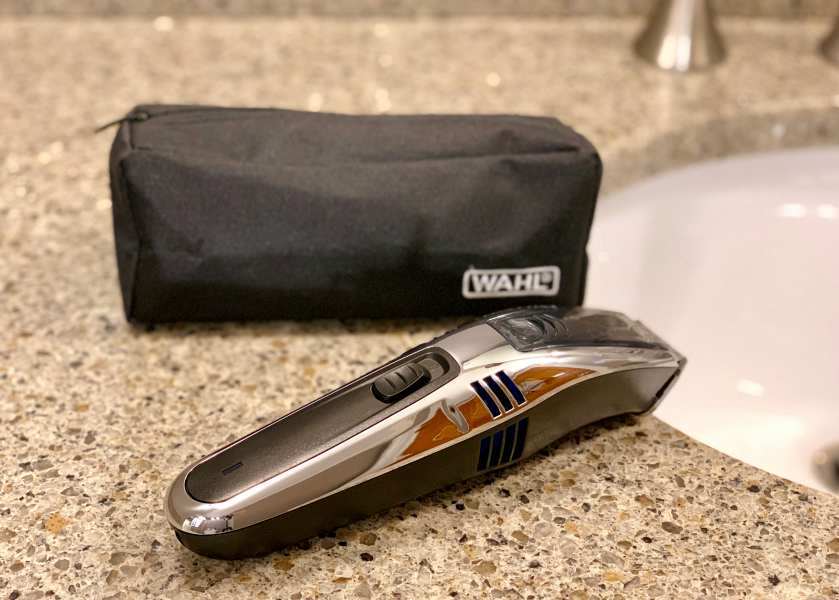 REVIEW – Do you have a beard, mustache, or goatee that needs trimming? I do, and over the years I've owned lots of trimmers, some good, some bad. The one thing they all had in common was the huge mess they left behind. That's where the Wahl lithium ion vacuum trimmer promises to be different. It uses a powerful built-in vacuum to capture hair that usually ends up all over the bathroom countertop. Wahl recently sent me a unit for review. Can it eliminate my messy post trimming cleanup?
What is it?
The Wahl lithium ion vacuum trimmer is a facial hair trimmer the uses a powerful motor to capture hair in a chamber for no mess and easy cleanup.
What's in the box?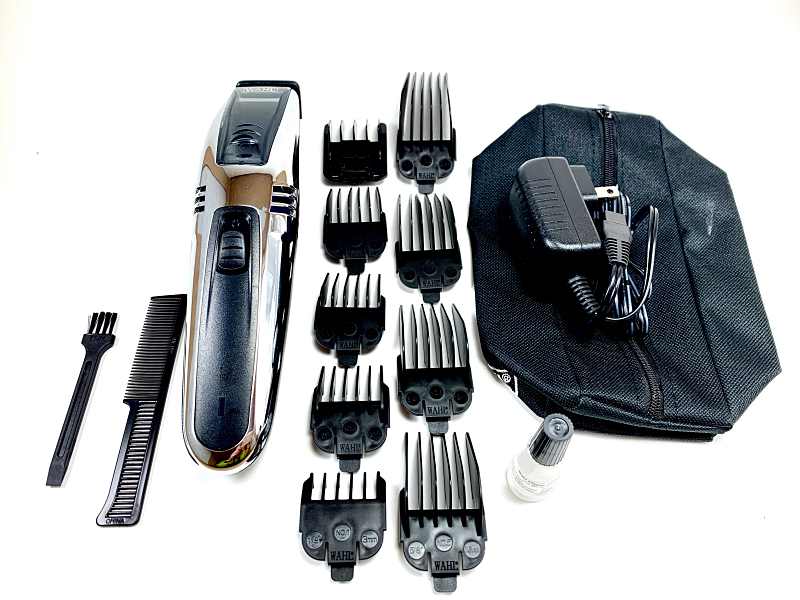 Lithium-Ion Vacuum Trimmer
8 Individual Guide Combs
6-Position Adjustable Guide Comb
Charger
Blade oil
Beard comb
Cleaning brush
Executive Travel case
Design and features
The trimmer has a sleek design featuring a chrome finish and a detachable self-sharpening precision blade. (Self-Sharpening Blades are made to maintain their shape and sharpness for extended periods).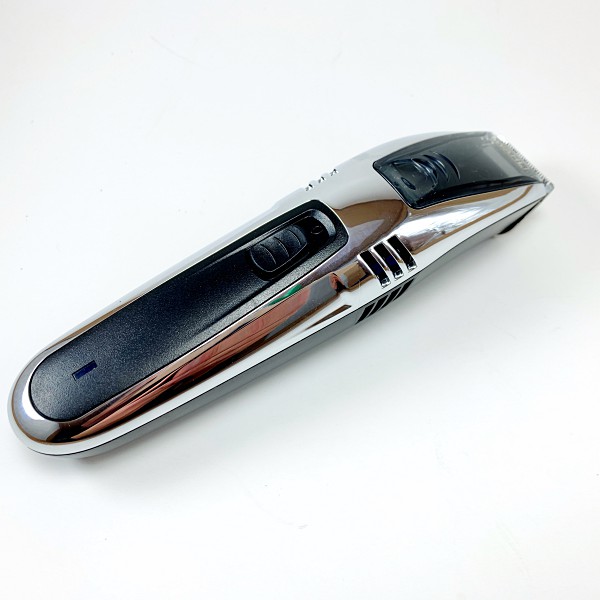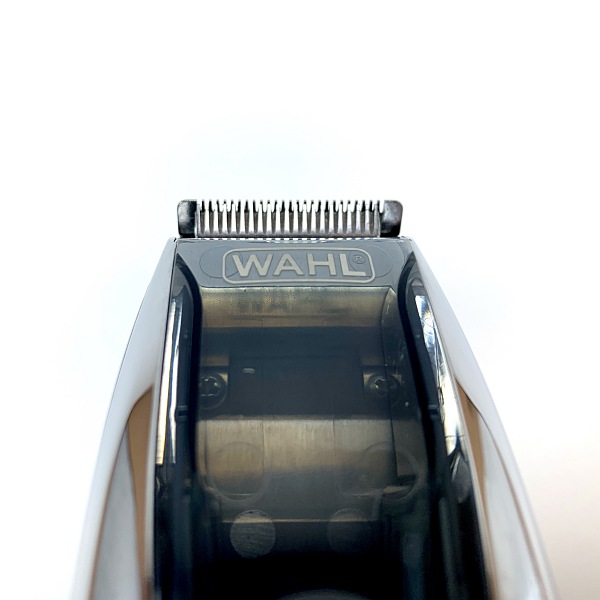 It's a little larger than my current trimmer, but it's still very lightweight and ergonomic.
What makes the trimmer unique is the built-in self-contained vacuum system. A powerful motor creates a suction that captures hair as you trim.  As you can see from the pic below it kind of works like a mini jet turbine.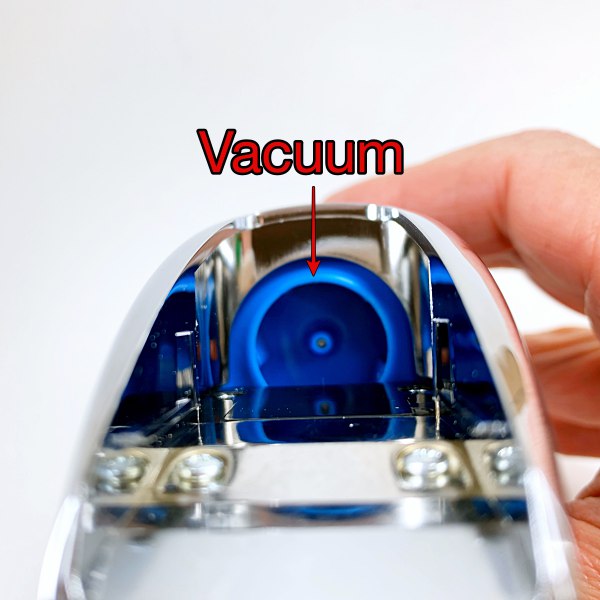 The trimmings are vacuumed into an easy-to-empty collection chamber. Trimmings are filtered from the air as it passes through the trimmer. The easy-to-empty collection chamber is located directly behind the blade on the top of the unit.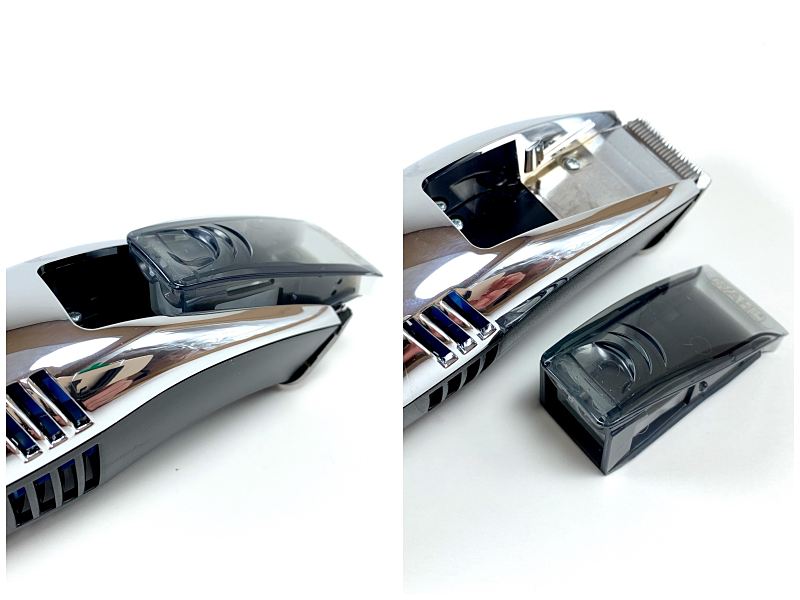 The chamber has a multi-position hair chute that allows you to adjust the vacuum stream to get the best results for your beard.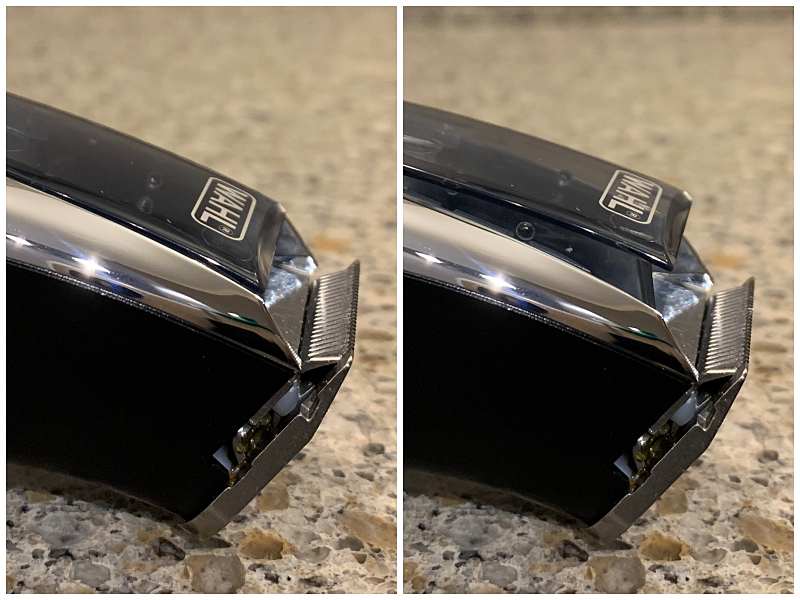 To empty the chamber just pop the top for quick emptying, or remove it for a more thorough cleaning.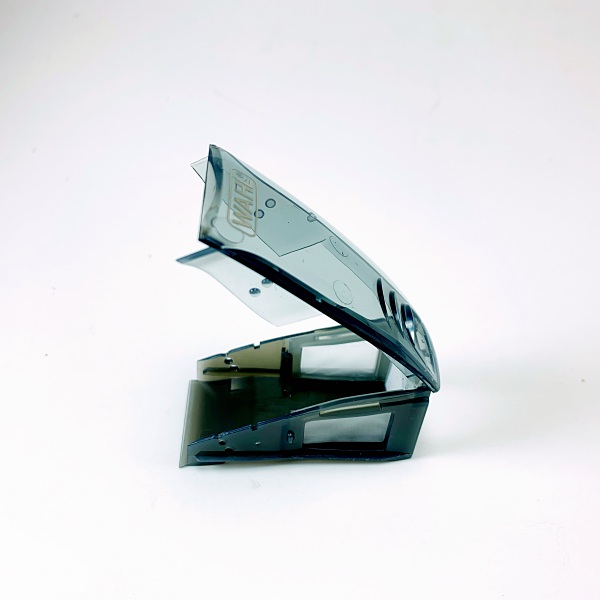 The Smart LED charging status light located on the bottom of the trimmer pulses blue when the trimmer is charging and is solid blue once charging is complete.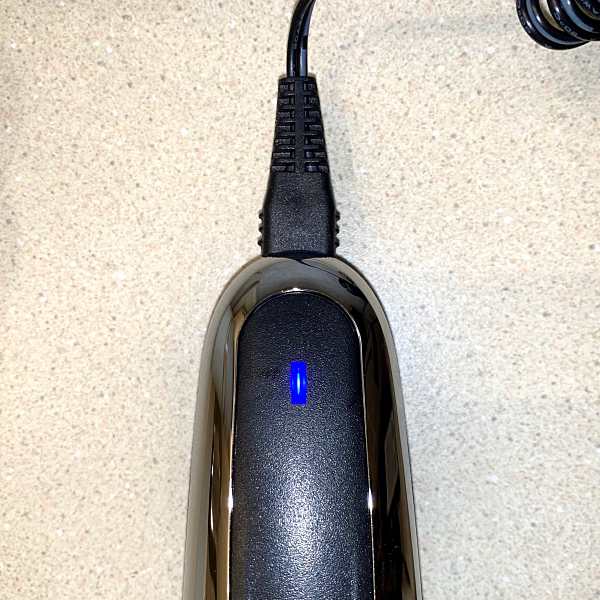 The trimmer will run for 90 minutes on a full 90-minute charge. If you forget to charge the trimmer in can be used while it's plugged in because it can't be overcharged.
The kit also includes 8 individual guide combs ranging from 1/8" to 1" in length along with a six-position trimming guide to trim and taper your beard.
Wahl also included a storage case to keep everything organized.
Time for a trim
Once finding the correct length guide comb, it was time to put this vacuum trimmer to the test. The trimmer worked well with Wahl's precision blade making quick work of my goatee. I posted before and after pics below.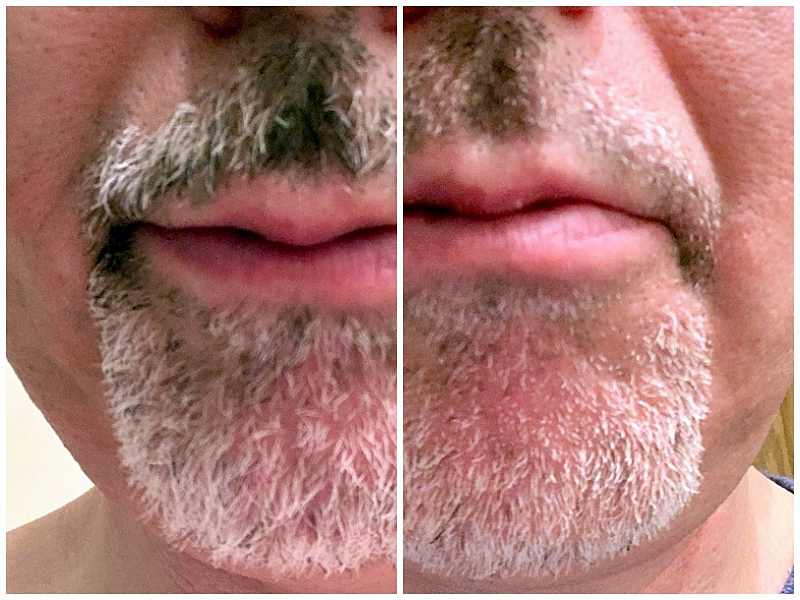 After I was finished there was very little hair on the countertop, the built-in vacuum did an exceptional job. There were a few stray hairs, but I was able to clean those up by turning the trimmer over and using the vacuum to suck them up.
The photo below of the chamber illustrates just how much hair the vacuum chamber captured.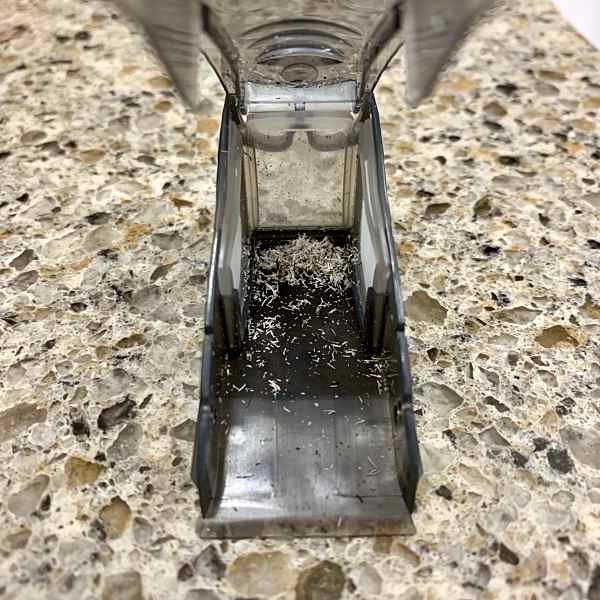 One thing I didn't like was that Wahl didn't include any other blade attachment heads with this trimmer. I think including one or two different blades, or even a nose trimmer attachment would have added more value.
To be fair, you can purchase extra blades and attachments from Wahl's website.
What I like
Lightweight
Cordless and corded use
Multiple length guide combs
NO MESSY CLEANUP
What needs to be improved
No additional blades included

Final thoughts
Do I like the Wahl vacuum trimmer? Yes. Does it provide a quality grooming experience? Yes. Does the built-in vacuum eliminate my messy post trimming cleanup? Yes. Nothing more needs to be said.
Price: $59.99
Where to buy: Best Buy or Walmart
Source: The sample for this review was provided by Wahl.