We use affiliate links. If you buy something through the links on this page, we may earn a commission at no cost to you. Learn more.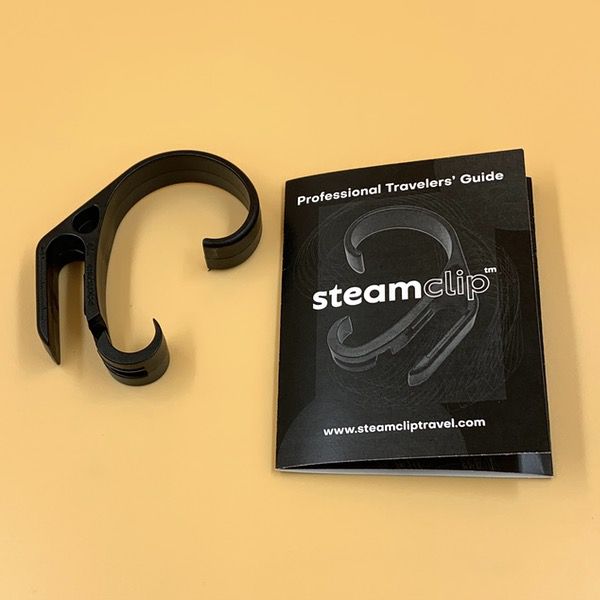 REVIEW – Meet your new favorite travel buddy! The Steam Clip was initially designed to enable you to hang your clothes while you shower, using the steam to get out those nasty wrinkles from your suitcase. But it has a bunch of other features that make it an essential multipurpose tool for life on the road… or the resort… or the cruise ship. To the review!
What is it?
It's an award-winning multifunction travel accessory that acts as a hangar, a bottle opener, a thread/tag cutter, and a smartphone stand.
Design and features
Steam Clip inventor Randy Blevins came up with the idea after logging way too many travel miles. He was looking for a gadget that would allow him to hang his clothes in or near the shower to enable the steam to unwrinkle his clothes, but it had to be something that could work in the different environments one finds in hotel rooms, ship cabins, and rental properties. Add in a few very useful bonus features, and the Steam Clip was born.
The Steam Clip is a single piece of molded plastic, with an assortment of hooks and slots that enable the multitasking magic. Those two big loops enable you to hang the device over a standard door, a shower door, or a closet bar while leaving an open hook to hang your items: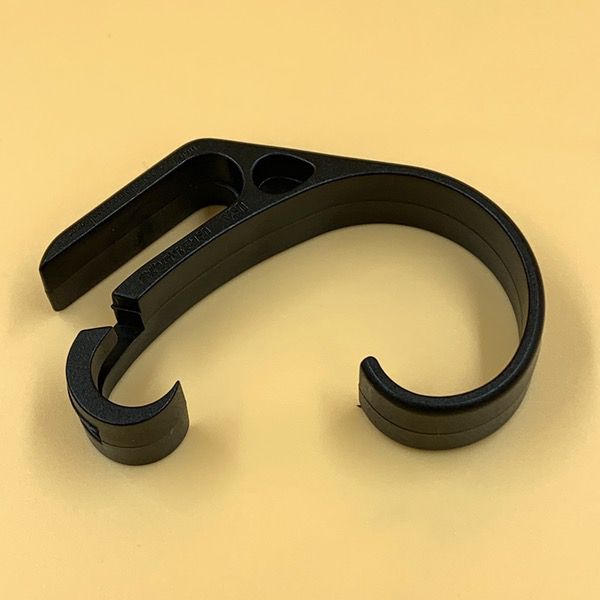 The smaller loop is slotted so that you can hang those micro-hook style hangers or ball hangars you find in most hotel rooms: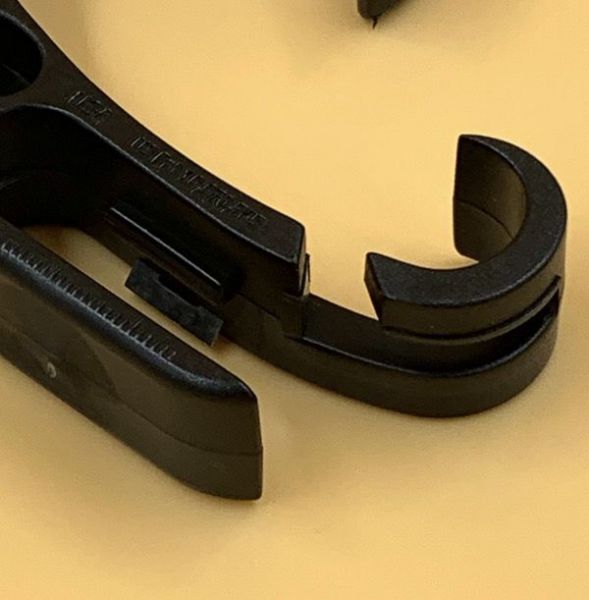 Here's a shot of the Steam Hook hung over my closet door. Check out how it's got plenty of width to get over thicker doors:
Never miss one of our posts again. Sent MON, WED, and FRI with the latest gadget reviews and news!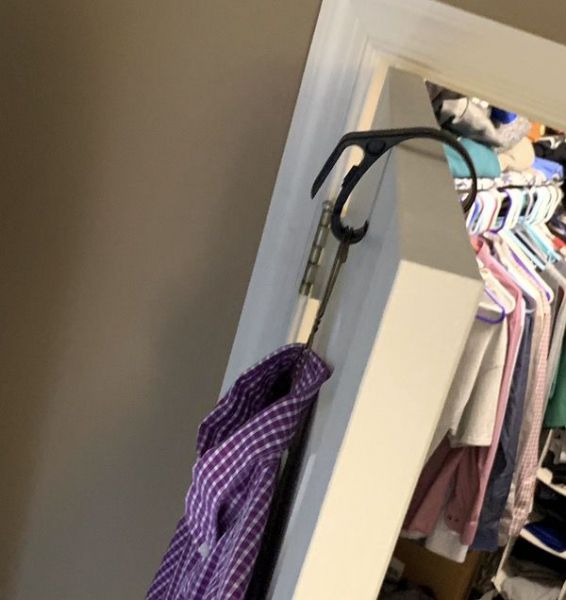 The combination of a large hook, a small hook and a clip allows you to hang it just about anywhere. I tested it on shower doors, shower rods, and wire rods in my closet: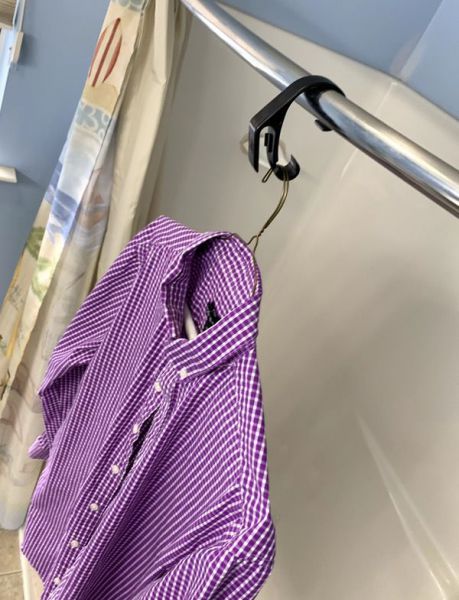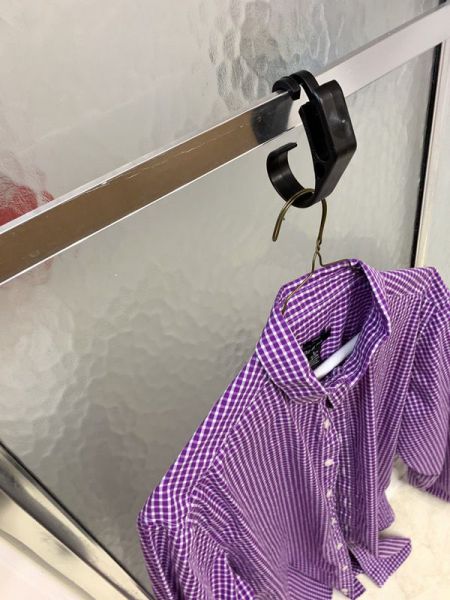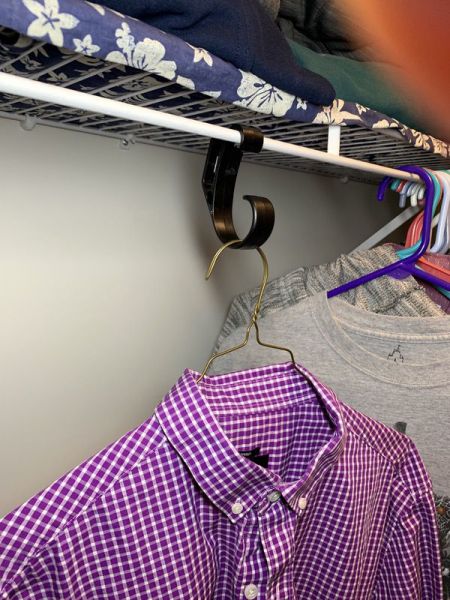 In addition to the hanging feature, it's got a couple of other tools built into the design. The business end here has a little ruler and an edge to cut tags off of your clothes: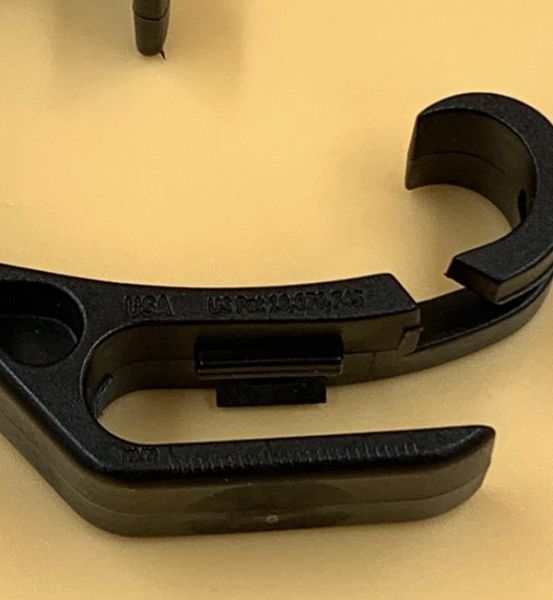 It also works as a bottle opener. This comes in very handy, as I never seem to have a bottle opener when I get to my hotel room: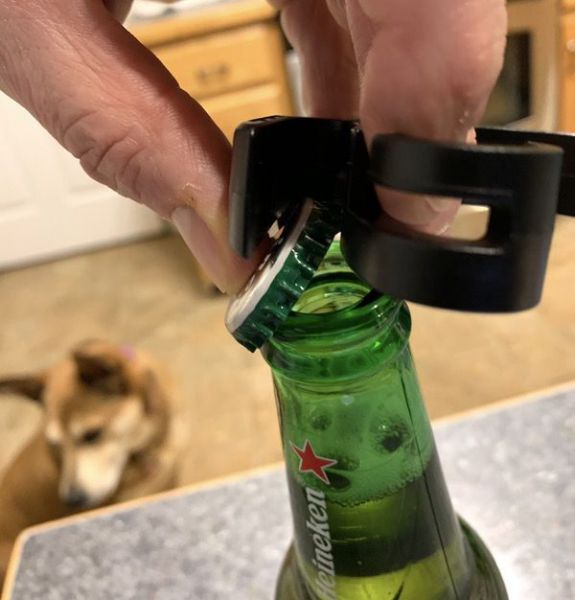 It will also work as a smartphone stand. If you have a thicker phone or a phone in it's case, use the hook side to stand it up. This is my iPhone Xr MAX for reference: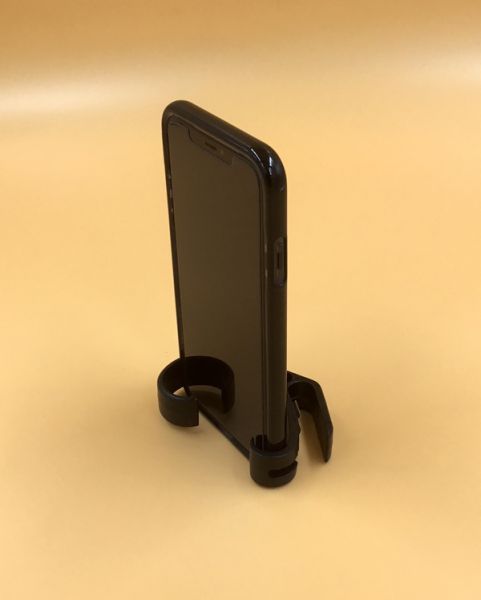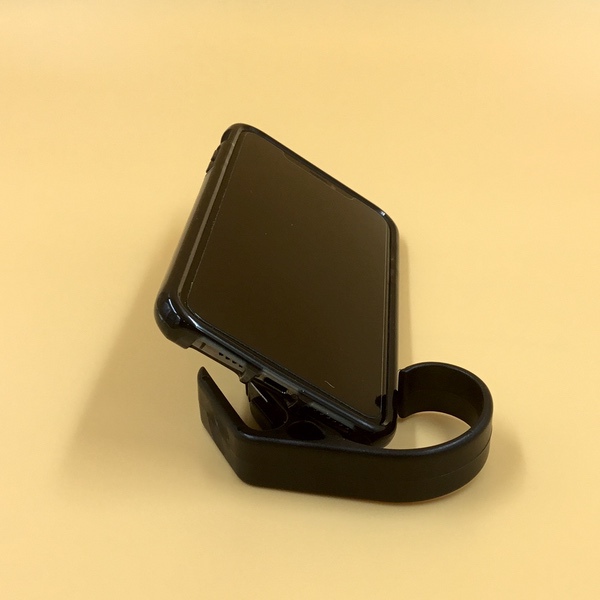 Without the case, it slips right into the clip side of the device and works in either vertical or horizontal mode: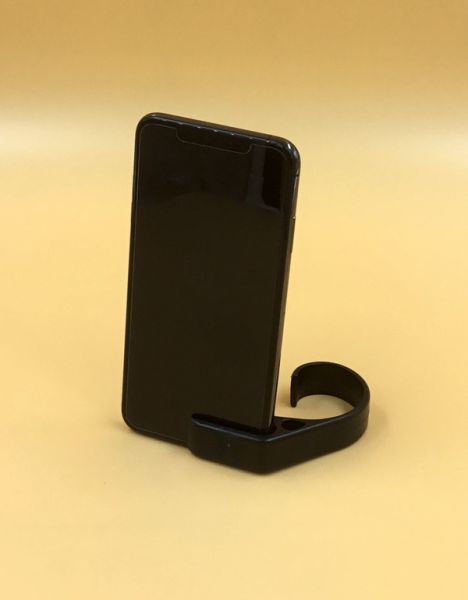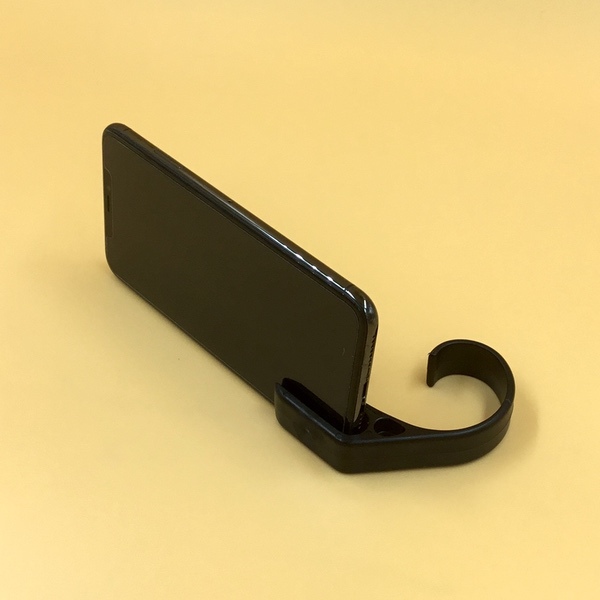 The Steam Clip has a lot of uses on the road in addition to creating a solution for steaming out your clothes. If you travel a bit you know that hotel rooms are often lacking in places to hang your stuff. The construction is beefy enough that you can also use it to hang your bag or an organizer when you get to your destination. It's great for hanging a suit jacket (or suit bag) from the rear grab handles in a rental car. I've also found it to be very handy to keep my bag or jacket off of those questionable floors in public restrooms or coffee shops. Toss in that tag remover for that new dress shirt and a bottle opener, and you've got a clever little addition to your kit that takes up virtually no room. Genius!
What I like
A well thought out multitasker that has multiple uses for the heavy traveler.
Solid construction.
Small enough to stash anywhere in your bag, your carryon, or your suitcase.
What needs to be improved
None that I have found yet!
Final thoughts
Who says that innovation is dead? The Steam Clip is a brilliant little piece of design that solves multiple problems for the traveler. I can see why it has won so many awards. I'll be grabbing a few of these for friends and family that travel. I have some trips scheduled in the spring, so I'll report back on the different uses I find for it on the road!
Updates 03/12/19
How can a simple piece of plastic be so useful? I just love this thing. Wherever I go and whatever I am doing, I have a hook to hang my coat and/or my bag. And it keeps my stuff off the floor in the restrooms. Hooray for cleanliness!
Price: $15.95, but on sale for $12.88 with discounts available if you purchase multiple Steam Clips at once.
Where to buy: Visit the Steam Clip web site for purchase.
Source: The sample of this product was provided by Steam Clip.