We use affiliate links. If you buy something through the links on this page, we may earn a commission at no cost to you. Learn more.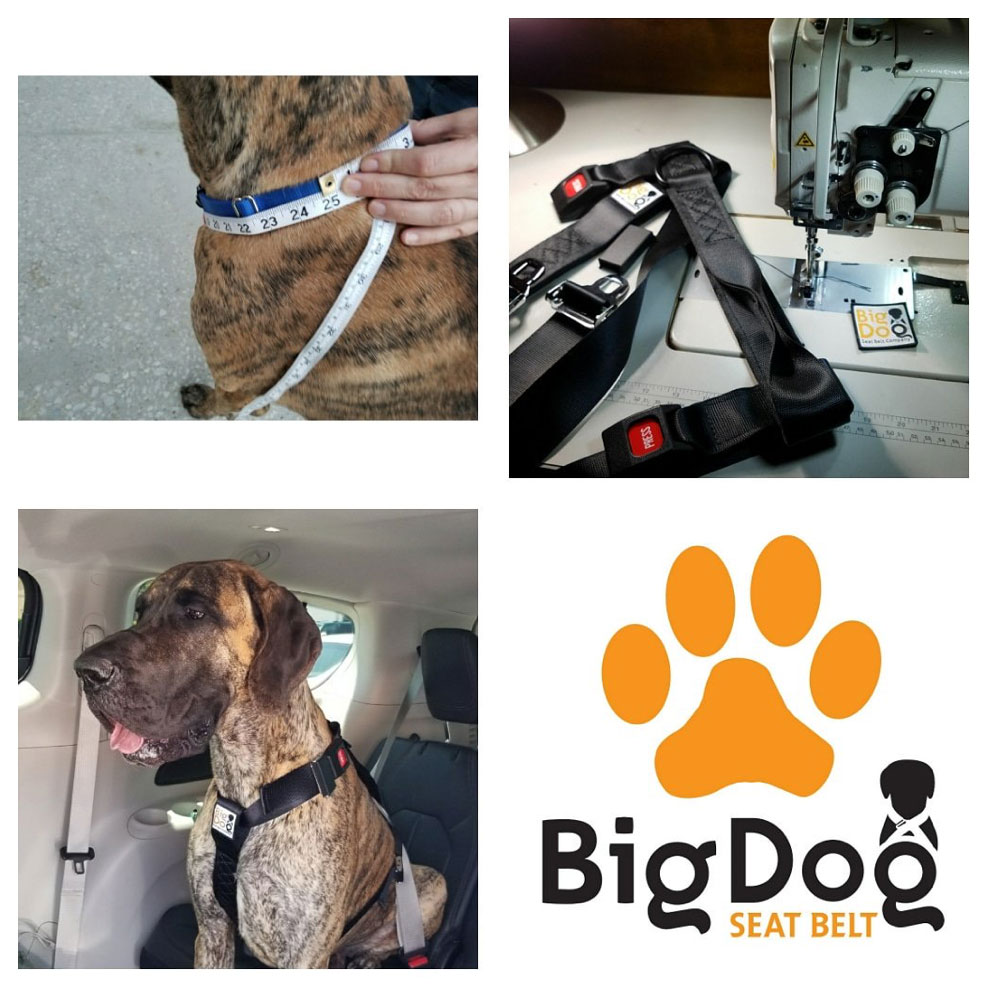 NEWS – Dwayne Caruth spent 10 years as a firefighter/EMT, and he saw far too many dogs injured or killed because they were improperly restrained during a car accident.  He was inspired to find a better way to protect dogs in the car after an accident he responded to where the driver was alive and in relatively good shape after her vehicle rolled twice, but her dog, who had been buckled into the back seat, was missing.  The back window was broken out, there were signs that the dog had been injured, but the dog was never found.
He found that the harnesses that clip the dog to the car's seatbelt or to a tether in the car left the bottom two-thirds of a dog, especially big dogs 35+ pounds, unrestrained in an accident and free to keep moving and cause a severe shock or whiplash type of injury.  The travel harness styles found in pet stores are designed to keep a dog in a seat in a controlled environment, with the dog sitting in a certain manner, not standing or lying down.  These products aren't regulated or tested for safety in the US.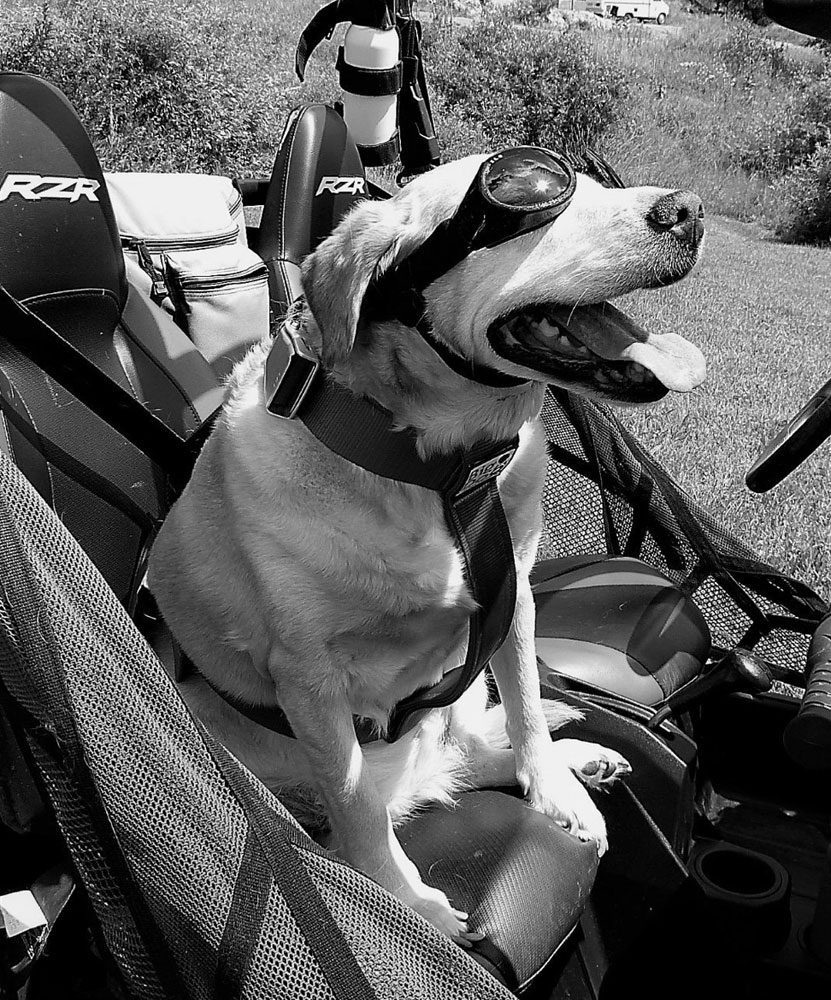 "Big Dog Seat Belts are designed to support the chest, shoulders, ribs, and torso, protecting more of the dog simultaneously during an accident or hard braking event.  The Big Dog Seat Belt secures the animal using the OEM seat belt in your vehicle, protecting the dog while allowing it to sit at an angle or to lie down.  Big Dog Seat Belts are both strength- and crash-tested to simulate a 110 pound dog involved in a 30mph frontal crash scenario (over 3310 pounds of momentum force).  No other company on the planet has passed this testing."

Most of the travel harnesses/restraints you see in a pet store are made of webbing, but Big Dog Seat Belts are made of top-quality, 2″ automotive seat belt webbing.  Seat belt webbing will stretch during impact, reducing the kinetic energy of the accident by 20%.  Automotive belting is tested to over 6000 pounds during an accident; a 75 pound dog in a 35mph crash has 3075+ pounds of momentum force and a 110 pound dog has over 4500 pounds of force.  Actual seat belting material has the strength to protect your big dog.
Each Big Dog Seat Belt is custom built to your dog's size and weight.  The normal price is $119.00, but you can order for $99.00 right now.  Get out your tape measure and order a custom fit seat belt for your dog (35 pounds minimum) at the Big Dog Seat Belts website.