The Gadgeteer is supported by readers like you! If you buy something through links on our site, we may earn an affiliate commission. Thank you! Learn more.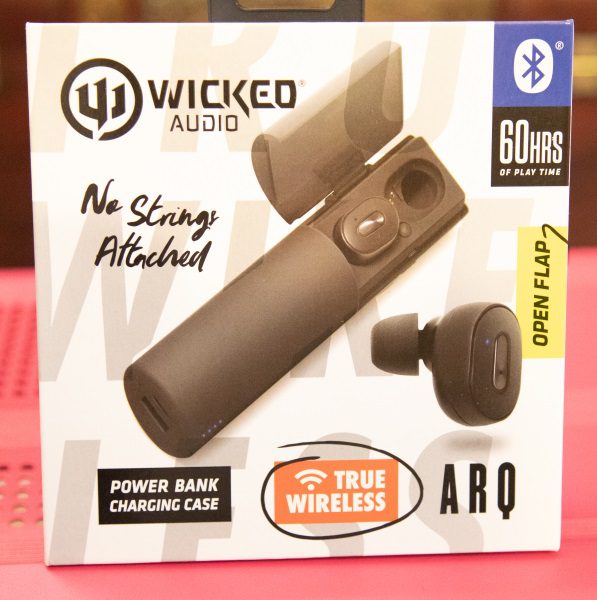 REVIEW – Here we go again as we continue on my quest to find the best earbuds for my taste. So far, I have encountered some really nice challenges, but as an Audiophile, I am looking for that surprise that will go beyond being great for daily listening category into the "also reserved for dedicated Audiophile listening" category without breaking the bank. Maybe I am asking for too much, but one never knows. The latest contestant is the Wicked Audio ARQ True Wireless Earbuds. So here we go!!
What is it?
The Wicked Audio ARQ True Wireless Earbuds are a pair of lightweight, medium size earbuds that are designed for listening to music and conducting phone calls. The charging case also includes the capability to power/charge external devices.  As with most earbuds, they should be compatible with most Bluetooth equipped mobile devices.
What's in the box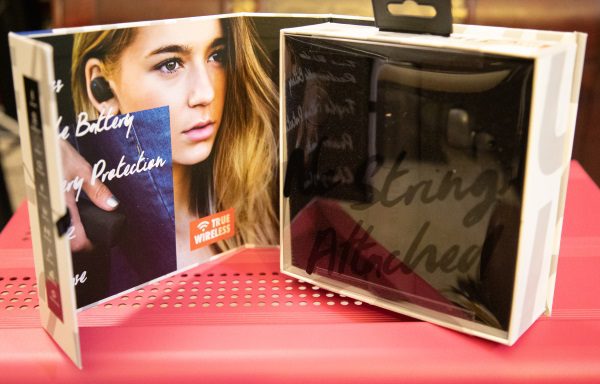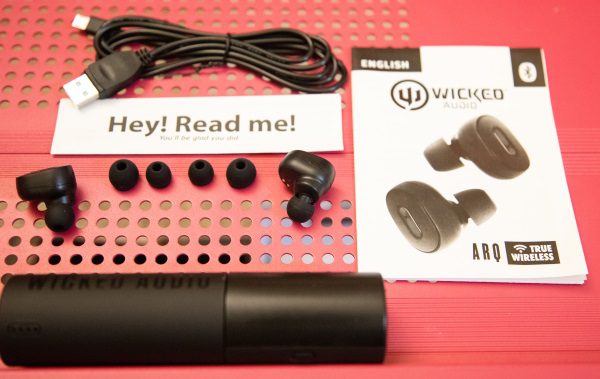 1 x Pair of Wicked Audio Arq True Wireless Earbuds
3 x Pairs of Ear Tips
1 x Instruction Booklet
1 x Quick Start Leaflet
1 x Micro USB to USB Charging Cord
1 x Charging Case
Design and features
The charging case for these earbuds is relatively large, measuring 5 1/4″ long with a diameter of 1 1/4″. On the right side, there is the earbud charging compartment with the usual charging slots and the embedded contacts for charging. The rest of the case holds the internal battery pack. The earbuds are what I consider medium size.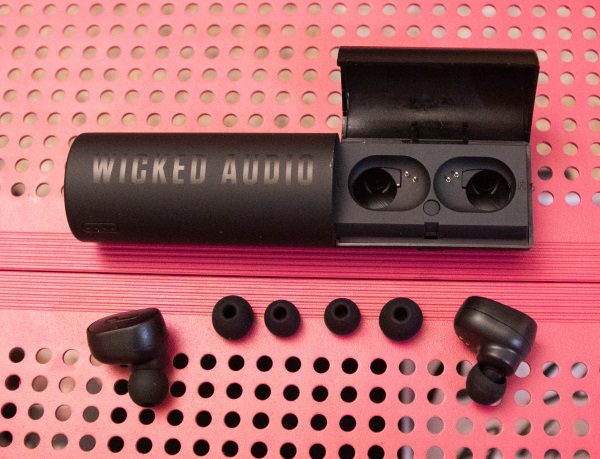 The earbuds sit neatly in their charging slots. In between them, it a power/on/off button that you use to turn on/off the charging mode.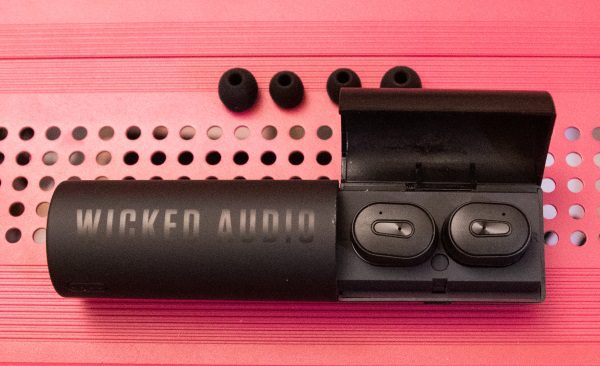 On the front of the case where the earbuds are stored/charged, there is a button to release the cover.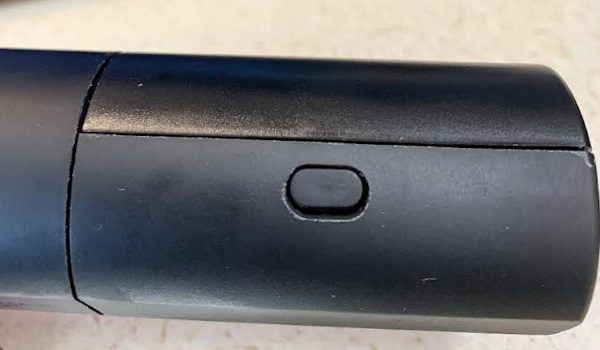 On the side of the charging case opposite the earbuds, there is the micro USB charging port and a standard USB port for charging/powering external devices.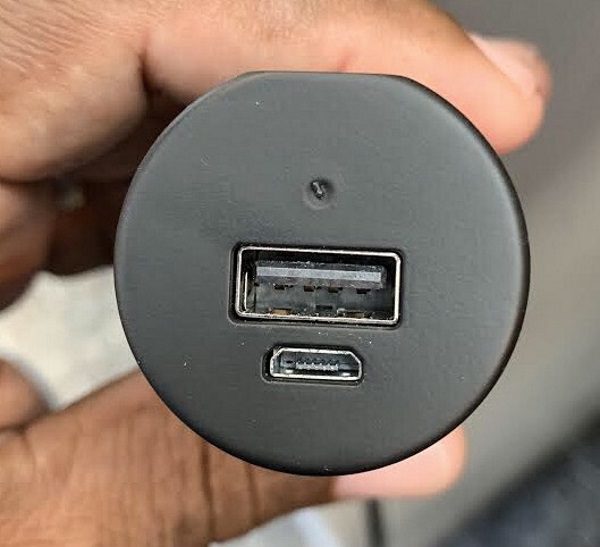 Performance
Specs:
– Driver: 10mm
– Sensitivity: 103 dB
– Frequency: 20-20,000Hz
– Impedance: 16Ohms
– Bluetooth Version: 4.2
– Earbud Battery Life: 3 Hours
– Additional Playtime: 60 Hours
– Range: 32ft
– Earbud Charge Time: 30 Minutes
– Power Bank Charge Time: 5 Hours
– Power Bank Battery: 2600mAh
These earbuds are nicely packaged and once fully charged, they are very easy to set up. When you remove them from the case, you press the button on each earbud simultaneously and they power on and give you the usual voice commands indicating the on status, and connection to each other. Once you select them in your phone's Bluetooth settings, they confirm that they are paired. After the initial pairing, they remain known to your device as is the norm with Bluetooth devices. The following is the charging process:
When you engage the power on/off button that lies in between the earbuds, they start charging, and their individual LEDs are red.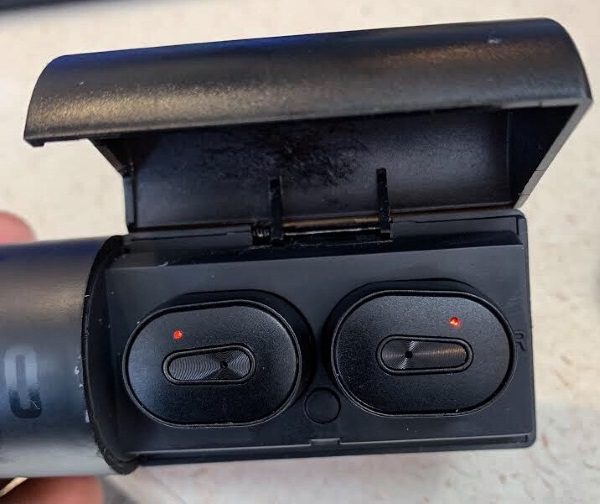 In addition, the 4 LED charge level lights also turn on and light blue. These lights indicate that the earbuds are charging and also the level of charge remaining in the built-in battery.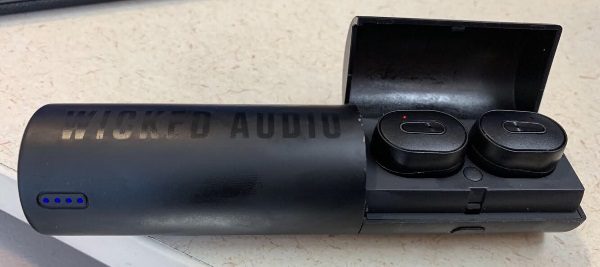 The picture below shows me charging/powering my portable audio recorder via the built-in battery.

The following are the operating instructions: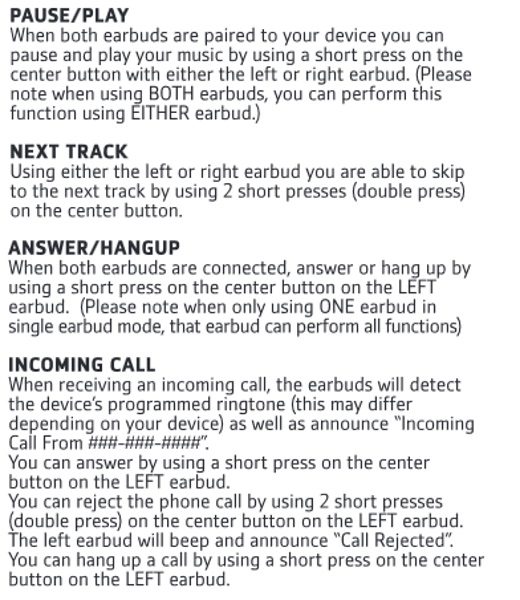 First of all, I must say how pleased I am that these earbuds work well for me for phone calls. This is usually a challenge for me, so this is always an automatic plus for me.
In terms of music, the earbuds sound pretty good with a nice balance of lows, mids, and highs. The volume level can be raised so that they are quite loud, but I do not play them at full volume. I found them to perform nicely for daily listening with the genres that I tested that include my usual which are Contemporary Jazz, Gospel, Easy Listening, Reggae, Soul/Ballads, The Classics, etc. The charge lasts quite long and is comparable to most earbuds, and the noise canceling works well.
The two main issues that I encountered were that the Bluetooth connection would randomly drop out individually. While either side would only drop out for a very short time and while they reconnect automatically, this issue is very disruptive to my listening experience. In addition, you have to power on and off the earbuds for each use. They do not automatically disconnect from the Bluetooth connection when placed into the charging case. Since I am used to my earbuds doing so, I would forget to power them off and they would remain connected. This is a pain when they are put away and I receive a phone call or attempt to make a call, and have to remember that they are connected and manually disconnect them to proceed.
For additional information, click here for the manual.
What I like
Build quality
Decent sound
Built-in power bank for external charging
What can be improved
Bluetooth connectivity while listening to music
Bluetooth disconnection
Final thoughts
The Wicked Audio ARQ True Wireless Earbuds are quite good despite the two main caveats that I mentioned. They are well built, and the built-in battery pack charging/powering capability is a nice feature. In terms of the competition for the best earbuds for me, they do not win the top position, but they have certainly captured a position within the current top 5. Wicked Audio did a decent job with them and the price is reasonable.
Price: $79.99
Where to buy: Wicked Audio website and Amazon
Source: The sample for this review was provided by Wicked Audio.
Support The Gadgeteer
:
The Gadgeteer is supported by readers like you! If you buy something through the links on our site, we may earn a small affiliate commission. Thank you! Learn more.