We use affiliate links. If you buy something through the links on this page, we may earn a commission at no cost to you. Learn more.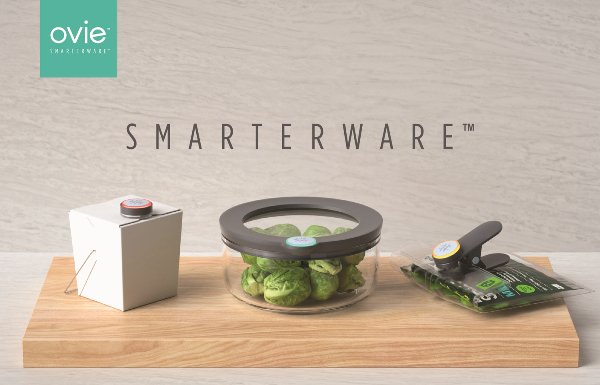 NEWS – Do you have science experiments growing in your refrigerator? Do you throw away food before its time because you just don't want to risk it? Ovie's Smarterware was developed to help us clean up our refrigerators, take the guess-work out of our food storage dilemma, waste less food, and save money.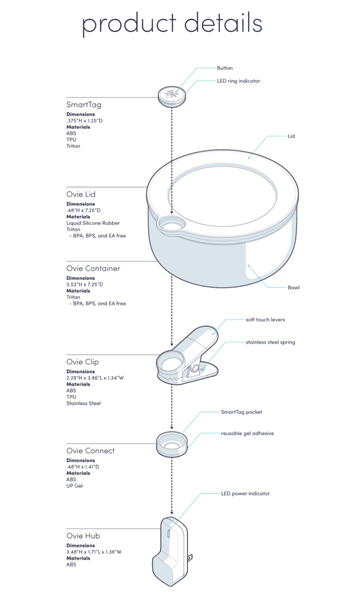 Smarterware is a food storage system that works with Alexa and is made up of Ovie smart tags, Ovie lids and containers (6 cup capacity, made of BPA free Tritan plastic), Ovie clips, Ovie connects (which adhere to other containers), an Ovie hub, and the Ovie app. By pressing on the button on the Ovie tag, you can tell Alexa the identity of the item (or you can use the app to identify the item without Alexa). It then retrieves the food storage information from the Ovie database using the Ovie hub, thus starting the countdown. After that, you can place the Ovie tag in either the Ovie lid of the Ovie container, in the clip to affix to bagged food, or in the Ovie Connect to adhere to the top of any other food container.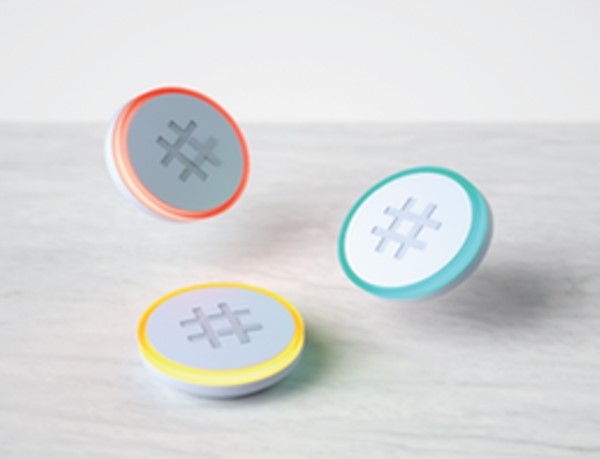 The tags have LED light rings to indicate how old the stored food is. If the tag is green, then the food was recently opened or tagged. If it is yellow, it is halfway to its expiration date at which point it sends you a notification using the app. And if it is red, it is probably no longer safe to eat.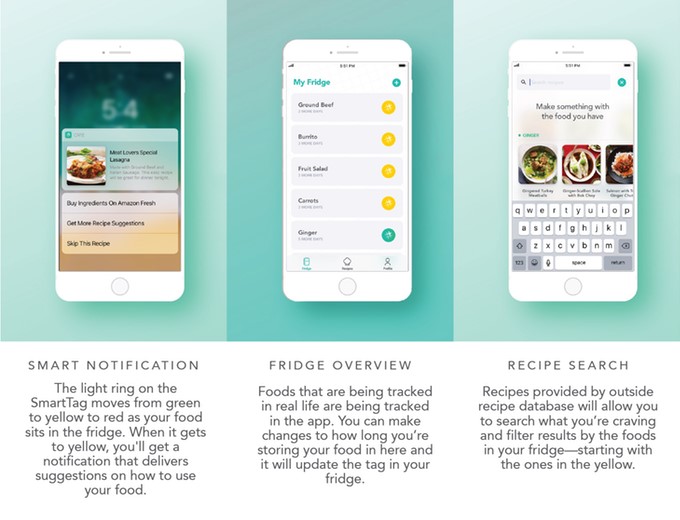 The app also allows you to search for recipes based on the food you've tagged.
The Ovie Smarterware food storage system is a preorder item (it was a Kickstarter project) and the estimated delivery date of current orders is February 2019. You may purchase any combination of the Smarterware items from Ovie. The basic "3-SmartTag Kit" (3 Ovie SmartTags, 3 Smarterware Universal Connectors, 1 Ovie Hub) sells for $95.