We use affiliate links. If you buy something through the links on this page, we may earn a commission at no cost to you. Learn more.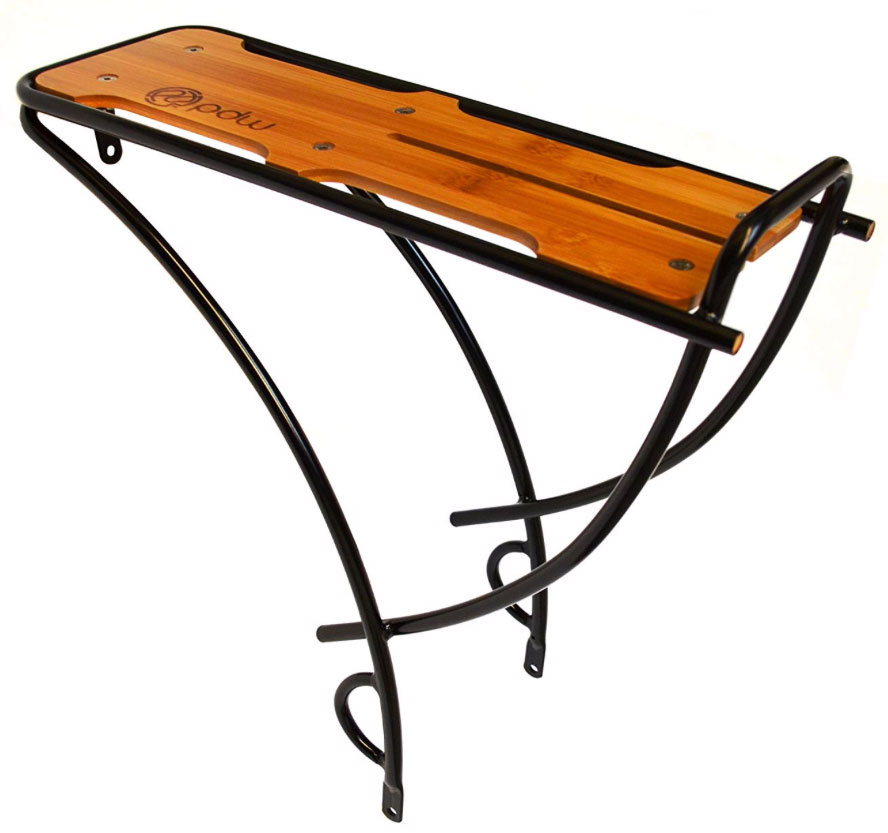 NEWS – You need to carry more stuff for your bike commute than you can support on your back, so you need a rack for your bicycle.  While you need it to be strong and useful, you don't want it to look clunky on your sleek bike.  Check out the Portland Design Works Everyday Rack.  It's made of durable alloy tubing, may be mounted to a rear wheel skewer, and includes a tail light mounting point and solid, adjustable attachment arms.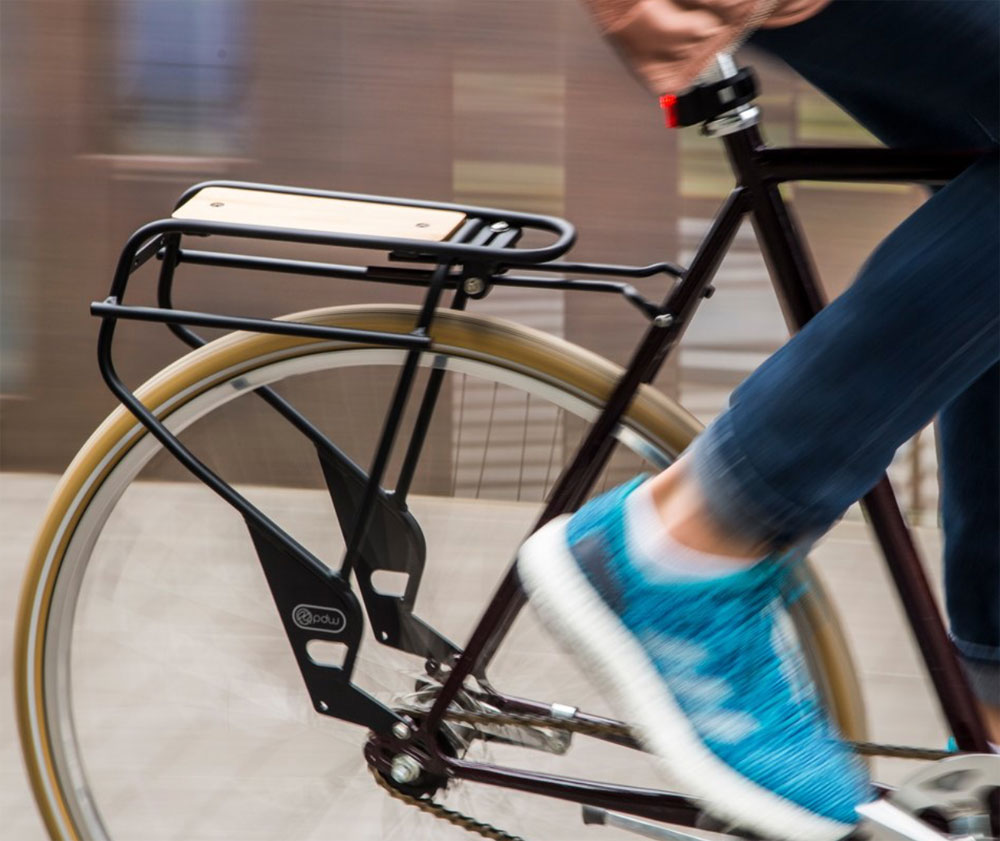 The deck is made of double-ply bamboo; it measures 8.25″ x 3″.  The rack is 16.5″ tall.  It's rated for 55 pounds of cargo.  PDW says: "The lower mounting bars allow panniers' center of gravity to be closer in line with your wheel, improving rear-end stability even when hauling heavy loads. Additionally, it means the platform is easily utilized, even when riding with two panniers."
The Everyday Rack is $99.00 at Portland Design Works.  You can also find it at Amazon for only $80.00.