We use affiliate links. If you buy something through the links on this page, we may earn a commission at no cost to you. Learn more.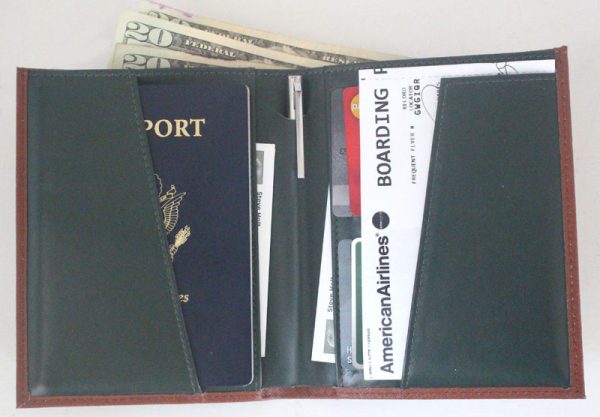 REVIEW – I would say that I am an occasional traveler, getting on a plane maybe 4 to 6 times a year to go somewhere.  But even though I am not a heavy traveler, I am always on the lookout for travel gear that can make my life a little easier during the trip.  For some time I have wished that I could find an easier way to keep track of all the stuff you need while traveling… wallet, cash, cards, boarding passes, passports, notes, business cards, and more.  I hate having all those things spread out across my wallet, my suitcase, and my laptop bag.  So I decided to give the KYZA travel wallet a try.
What is it?
A leather travel wallet (2 actually) that keeps all your travel documents organized like your cash, credit cards, passport, boarding passes, receipts, notes, business cards, and more.
Product specs
Made of 100% genuine leather; brushed leather on the exterior and smooth leather on the inside. The wallet includes an inner wallet for your everyday travels and an outer wallet for your travel necessities.
Outer wallet:
Two slip pockets for boarding pass and passport
Note/cash compartment
Travel pen
Four credit card slots
Inner wallet:
Four credit card slots
Note/cash compartment
Rear slip pocket
Note: this travel wallet is designed for passports up to 125mm x 88mm (4.9 in x 3.5 in).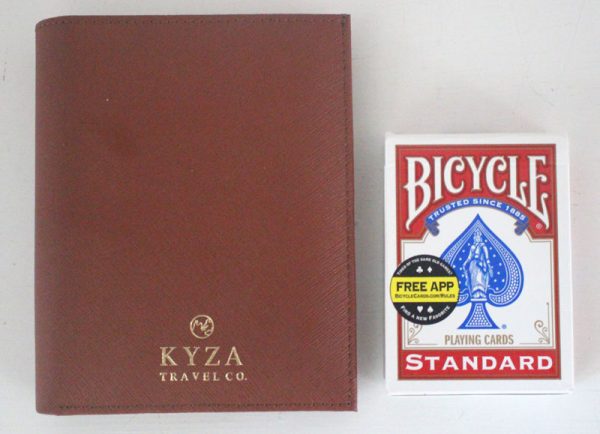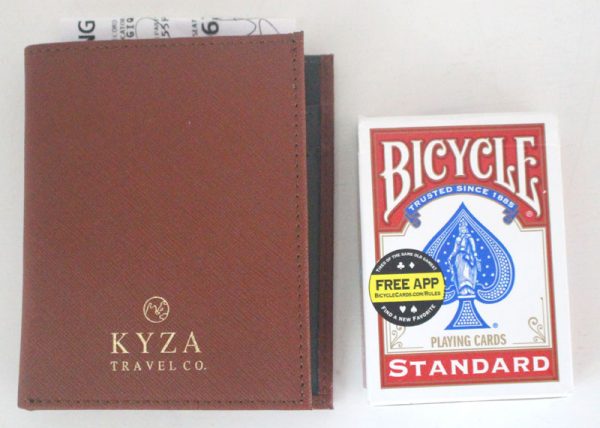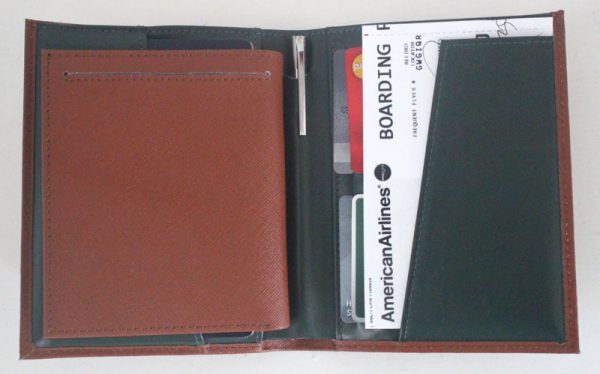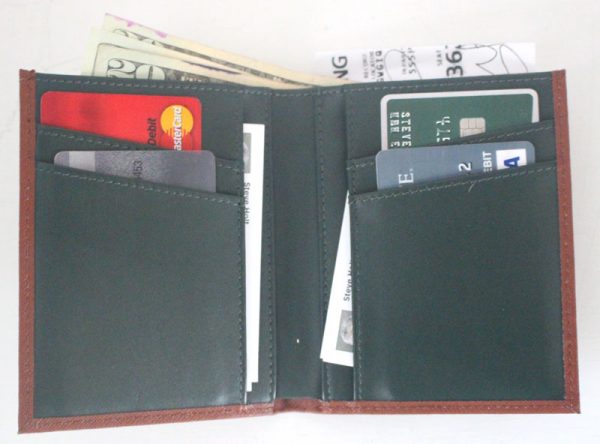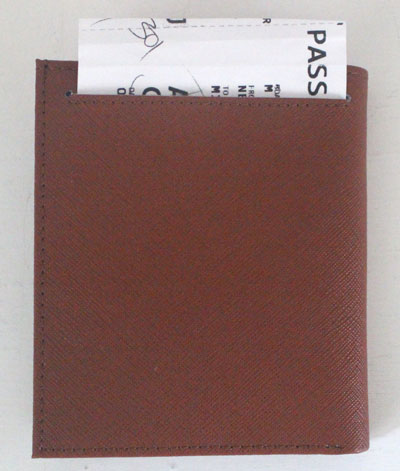 What's in the box?
A larger outer wallet, a smaller inner wallet, and a drawstring cloth bag to hold them when you aren't traveling.
Design and function
When you look close at the KYZA you can tell that it is a quality product.  It doesn't feel cheap and I imagine that it will last for several years of use.  The inner wallet is smaller and thus can be slipped into the outer wallet to keep everything together while you are traveling.  And the inner wallet is designed to slip out to use during your daily touring away from your hotel room.  As you can see from the pictures, the KYZA is quite thick when you get everything inside.  I did not feel comfortable having the KYZA (both the outside and inside the wallet together) in my suit coat inside pocket because it was so thick.  So I kept it in my laptop bag while en-route.  It was however wonderful having all my travel stuff together in one place instead of spread out in multiple places.
Here are some pictures of the how thick the wallets are when compared to a deck of cards and my existing wallet I use every day at home:




As you can see from the pictures, the number of slots and pockets in the KYZA is wonderful, and you can place all manner of things inside… cash, passport, boarding passes, receipts, business cards, credit cards, notes, and more.  There is even an ink pen nicely tucked inside the center spine of the outer wallet so that you never have to hunt for a pen when you have to fill out a form or sign a receipt.  Very nice.
I did have a couple of negatives that I want to mention.  The KYZA doesn't come with RFID protection for your credit cards.  There are competing products that are also very nice out there that are cheaper and come with RFID protection, so KYZA needs to add that to be competitive.  Also, the KYZA logo on the outside is a bit too much for my taste.  It makes the wallet look like something I picked up a trade show, not a premium product that costs almost $130.  They could have easily done a small stamped logo in the leather on the front if they really wanted their logo on there, or better yet inside the wallet.
Final thoughts
I really like the KYZA despite the conspicuous logo emblazoned on the front and the lack of RFID protection.  I have some travel bags that have RFID protection and can utilize those to keep my KYZA safe when needed.  But it would be nice at this price point to have a feature that competing products already have.  I can't give my highest recommendation to the KYZA, but it is a high-quality wallet that does the job and will last you a long time.
Price: $129.99
Where to buy:  KYZA website
Source: The sample of this product was provided by KYZA