We use affiliate links. If you buy something through the links on this page, we may earn a commission at no cost to you. Learn more.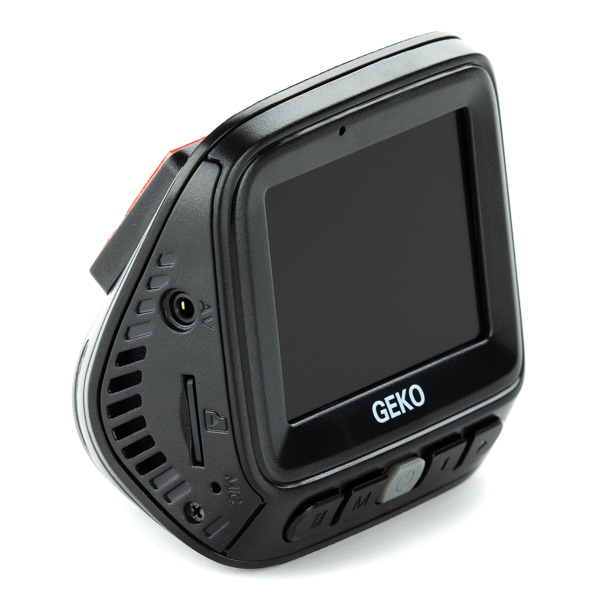 REVIEW – I've reviewed a couple of dash cams, but both were from the same company (PAPAGO), so I jumped at the opportunity to review the Geko Starlit S200 dash cam so I could see how other cams measured up to those. Turns out the Geko is also made by or at least owned by PAPAGO, so I'm not sure if this is really "another brand".
What is it?
The Geko Starlit S200 dash cam is a vehicle dashcam that can record day or night Full HD video, or capture photos. It features a 140-degree wide-view lens, Sony Starvis sensor, and a 64GB SD card capability.
What's in the box?
Geko S200 dash cam
Adhesive mount
Suction cup mount
Window Mount sticker
Power cord
Mini-USB cord
16GB micro SD Card and Adapter
User Manual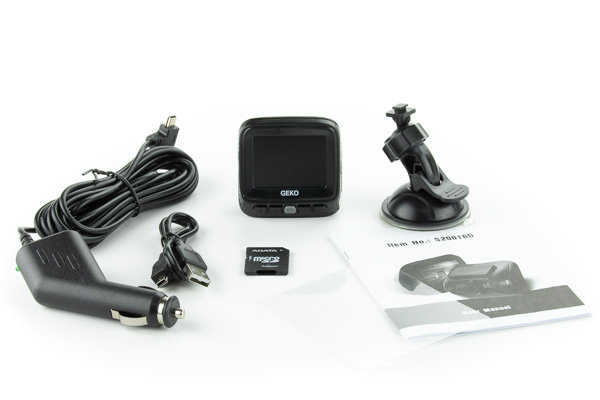 Design and features
The Geko S200 is pretty much your typical dash cam, featuring a 2-inch screen and five control buttons. It comes with 2 mounting options, a window sticker with an adhesive mount and an adjustable suction cup mount.
The S200 can record in 1280×720, 1920×1080, or 1728×1296 resolutions. The photo capture mode can record in various sizes up to 14mp. The video mode can capture in 1080p at 30 frames per second, h.264 mov format.
I had difficulty using both mounts in my pickup truck. The adhesive mount wasn't the correct angle for my windshield and the suction cup mount would not adjust to an angle that I could see the screen correctly, however, the camera view was correct. The lens pivots and adjusts, but it doesn't appear to stay where you put it. It appears as though they designed this camera to be high on the windshield and for a driver that sits lower in the seat.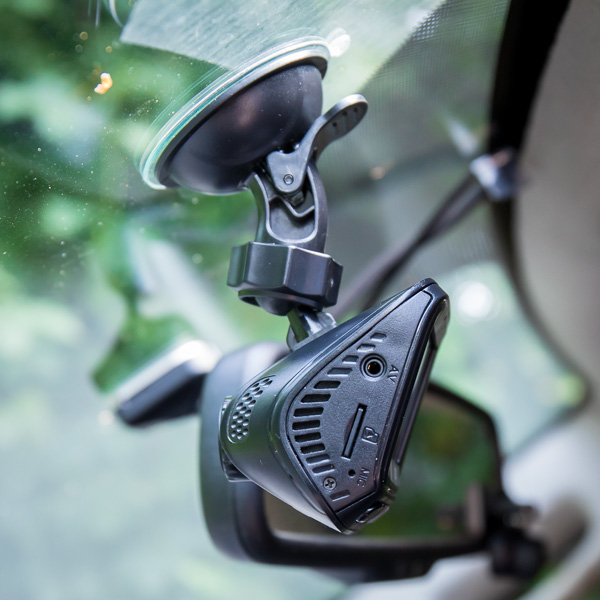 The video captured by the camera is outstanding. The Sony Starvis sensor in this camera really is one of the best. Signs and license plates could be made out at a fair distance, and the image was clear even when driving into the setting sun.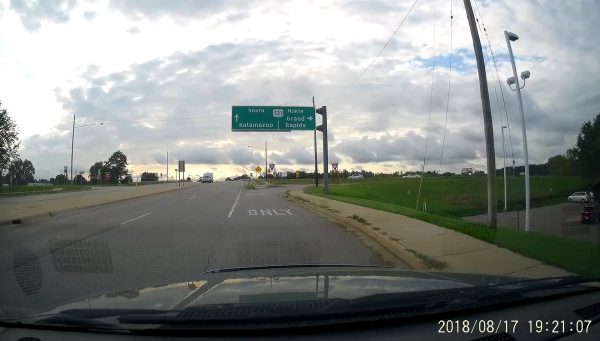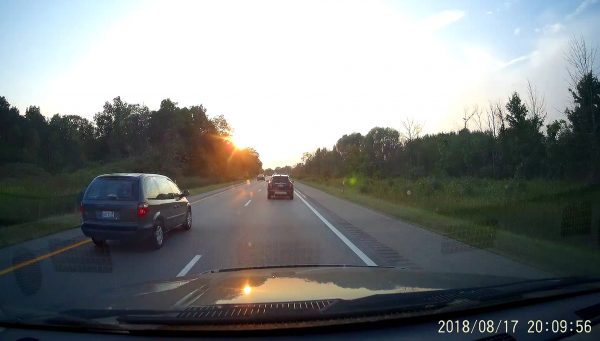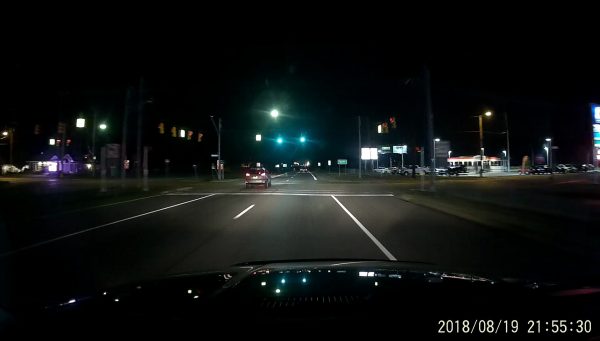 The Geko S200 has the ability to playback captured video and photos, which is something that the other dash cams I reviewed didn't do. I had assumed that was simply because it took more processing power to playback than to record, but apparently, it is possible in these small devices.
I found the buttons a bit hard to press. When you press them it requires enough force that it also moves the camera position. There's no reason to have such buttons on a device like this where you won't really be accidentally pushing the buttons.
The Geko S200 has three modes: Video, Photo, and Playback. The video mode is self-explanatory, capturing video as you drive. The photo mode will take a single photo, or multiple photos at specified intervals of 2, 5, or 10 seconds. The Playback mode will allow you to view videos and photos that reside on the memory card.
It took me quite a while to figure out how to get the camera to switch between video, photo or playback mode while it was plugged in. The menu system gets locked at various times, which is indicated by a key icon on the screen. To enter the settings, you have to press the power button to unlock it. That's very non-intuitive.
The S200 also has G-Sensor-enabled recording that detects impacts, drastic braking, or sharp turns and will save the video so it will not be overwritten. As a typical dash cam does, when the memory card is full, it deletes the oldest clips so that you're always recording. The camera can record loops in the following lengths: None, 3 min, 5 min, or 10 min.
The following is a list of the menus. The included manual includes what settings are possible with each menu. You can download the manual PDF here.
Video Mode Menus
Resolution
Loop Recording
HDR
Exposure
Motion Detection
Record Audio
Date Stamp
GSENSOR
Date/Time
Parking Monitor
Beep Sound
Language
Screensavers
Frequency
Format
Default Setting
Version
Camera Mode Menus
Capture Mode: Single, 2, 5, 10-second intervals
Resolution: 2M to 14M
Sequence: On/Off
Quality: Fine/Normal/Economy
Sharpness, White Balance, Color, ISO, Exposure
Anti-Shaking: On/Off
Quick ReviewOff/2 sec/5 sec
Date Stamp: On/Off
One thing that I really didn't care for is the on-screen icons that are always visible. This includes a battery icon that is always blinking when the camera is plugged in.
Sample Video
Night video starts at 3:00 minutes into the video.
What I like
Excellent video quality
Video playback capability
What needs to be improved
Too many on-screen icons
Mounting bracket needs to be designed differently
Constant blinking battery icon
Hard to press buttons
Final thoughts
The S200 records great video and photos, which would be expected for an item at this price point. The playback feature is very nice and could be quite handy if you needed to transfer a video file via a smartphone or tablet while away from home. However, the camera and screen positioning features leave much to be desired unless you just happen to have the right vehicle.
Price: $159.99
Where to buy: BestBuy
Source: The sample of this product was provided by Geko.