We use affiliate links. If you buy something through the links on this page, we may earn a commission at no cost to you. Learn more.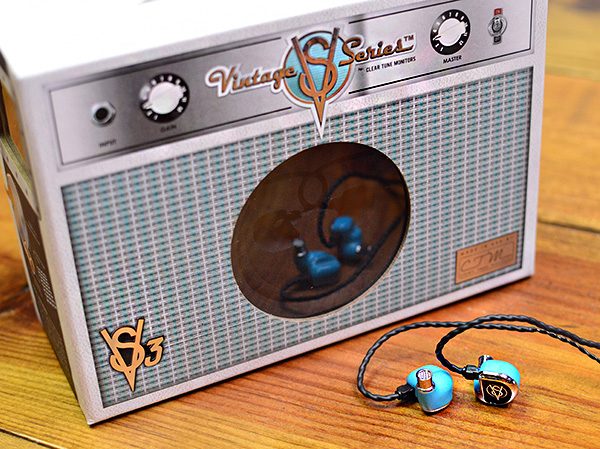 NEWS – One of the fun aspects of writing reviews and news items on audio gear is discovering companies with a passion for sound. I recently stumbled across Clear Tune Monitors and their Vintage Series of in-ear monitors (IEM) that blend a 50s hot-rod look with a modern flair. The monitor shells sport a retro color scheme bordered by chrome creating a look that spans decades. Think Stray Cats meet the Jetsons and you get the idea.
Note that CTM is known for their custom IEMs, but have ventured into the world of universal fit IEMs that fit everyone out of the box. Their Vintage Series is the result.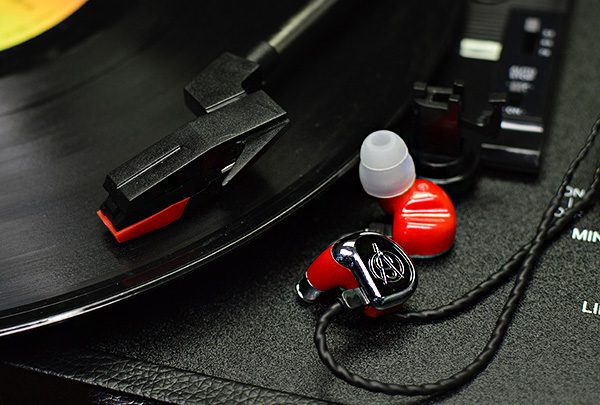 The 70s rock group Mott the Hoople had a great song called "The Golden Age of Rock 'n Roll' that could be the soundtrack for the Vintage Series in-ear monitors. Once I saw them, I just had to know more and share what I learned.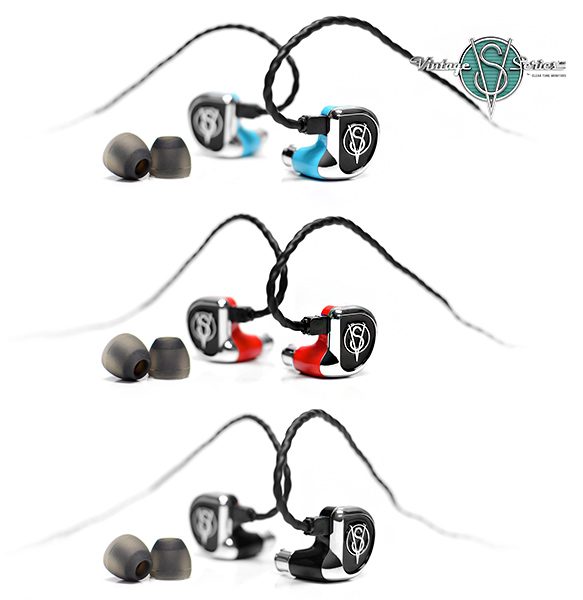 There are three models of Vintage monitors: the VS2, VS3 and VS4—each with its own aural personality and specific purpose. Each Vintage series monitor is composed of armature speakers tuned for specific frequency ranges. Armature drivers are known for taking up very little room, resulting in small in-ear monitors that have incredible detail and can make familiar tunes sound more alive by exposing elements that were once hidden.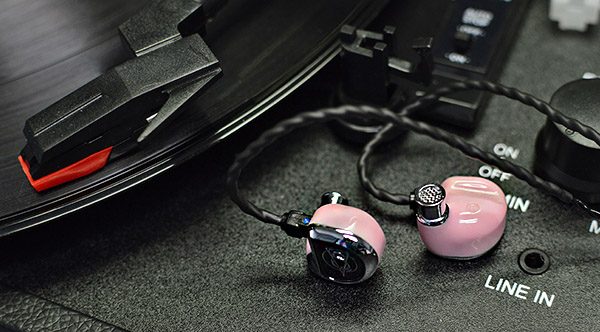 The 2 driver/2 way VS2 monitor is tuned for a flatter frequency response giving it a sharper, more accurate sound. This makes it perfect for audiophiles who are looking for longer listening times with no ear fatigue.
The VS3 is a 3 driver/3 way monitor that's tuned for live stage work. It's designed for quick audio attack and recovery in all frequencies creating an intense listening experience—perfect for bass players and drummers/percussionists.
Finally, the VS4 4 driver/3 way monitor is designed for a more powerful sound, but with a smoother and more harmonious balance. It's made for hours of listening where detail—along with comfort—is paramount.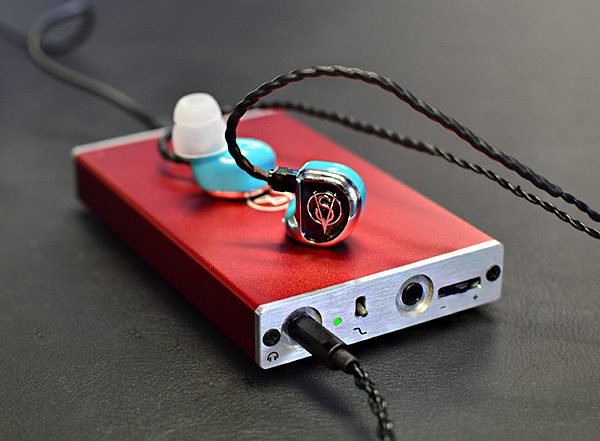 CTM states that, "We've always been passionate about details. This is why we set out to create a series of universal fit in-ear monitors that embody the delicacy and sound quality that takes us back to times when design was about elegance, aesthetic and plain good taste."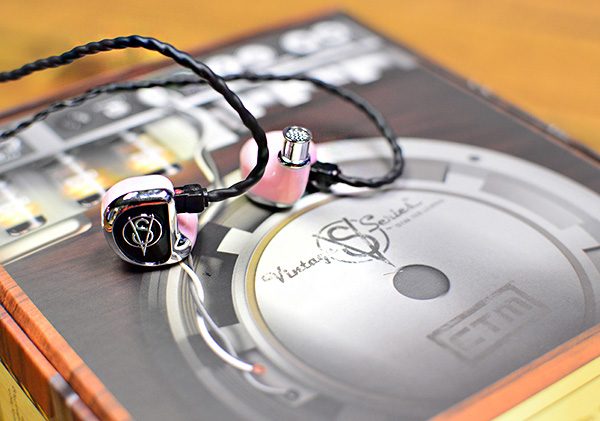 The VS2 sells for $399.99, VS3 for $499.9 and the VS4 for $599.99. All prices US. Each VS model is available in four crusin' colors: Darth Black, Intense Red, Dusty Blue and Passion Pink. Visit Clear Tune Monitors for more information.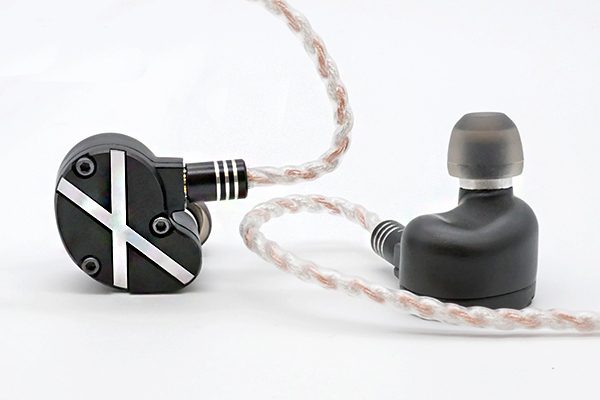 Note: CTM has recently announced a new Da Vinci Series of 9 and 10 speaker IEMs designed for the ultimate listener experience. At $2,000 and $2,400, they occupy that rarefied space of money-is-no-object IEMs.