We use affiliate links. If you buy something through the links on this page, we may earn a commission at no cost to you. Learn more.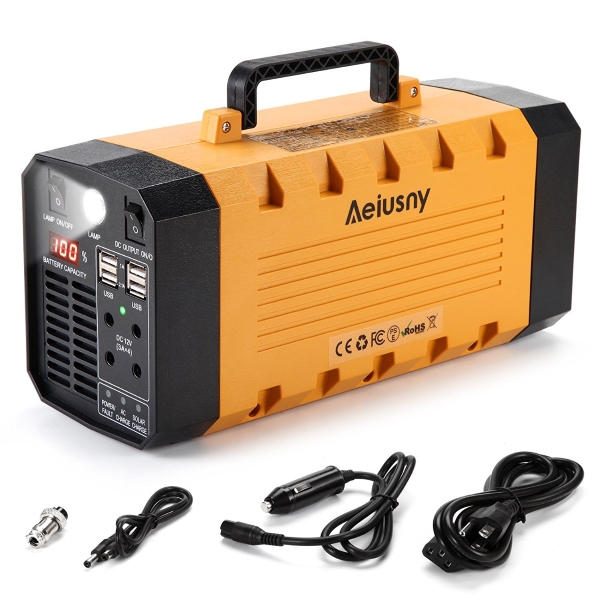 NEWS – I have spent quite a lot of time searching the internet for such devices that would possibly meet my needs for a portable power solution. My main uses for such a device would be to power photography/videography related equipment and accessories while at locations where power is unavailable, and also for use at home during a power outage which is usually an issue during storms and hurricanes. Also, a CPAP machine is used in my household, so being able to power it during the night, during a power outage would be great.
The Aeiusny Portable Power Station is a powerful 500W (peak 1000w), 288Wh portable battery that can power small appliances and equipment including a CPAP machine. The company claims that it can power a PC and display for 3 hours, a 12 volt LED for 96 hours, a 13" laptop for 8 hours, a 50 Watt fan for 6 hours, a 32" LCD TV for 4 hours, etc. It has 3 AC outlets, $ DC ports, and 4 USB ports. It can be charged via the AC adapter or solar panels. It measures 12.7" x 5.9" x 8.6" and weighs approximately 7lbs.
The Aeiusny Portable Power Station is available for purchase on Eco Sweet Home for $269.99.