We use affiliate links. If you buy something through the links on this page, we may earn a commission at no cost to you. Learn more.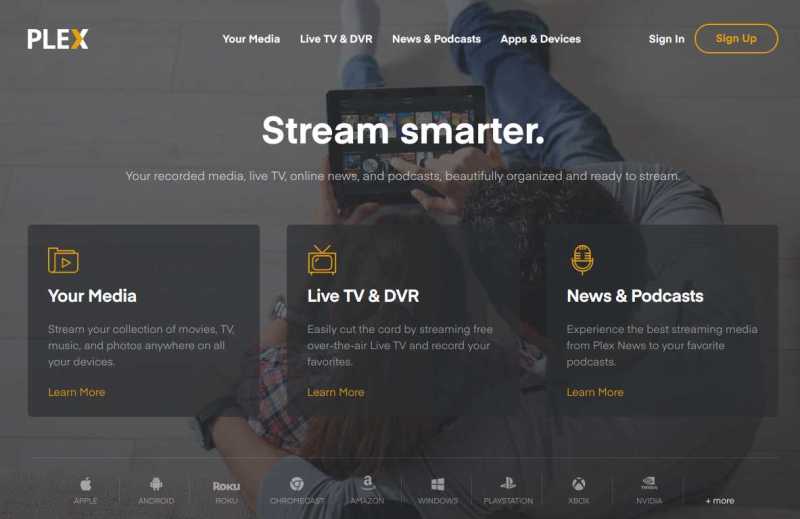 REVIEW – With all the internet streaming available online, it's nice to be able to have a place to aggregate all of your favorite media that you might still own. This can include home videos taken by your parents or grandparents, old DVDs, or those CDs you've been wanting to rip for ages. Plex Media Server is the perfect way to keep all of your old media in one central location and allow it to be seen on any digital device. The Plex Pass gives you even more options, so let's take a look to see what it has to offer!
What is it?
The Plex Pass is video streaming, DVR, and podcast software.
Hardware specs
This is a tricky question since the answer will be what you're streaming and what you'll be doing with your Plex server.  From Plex's support article it states that at minimum, if you're not doing any transcoding, you will need an: Intel "Atom" 1.2GHz or higher. For reference, I've set up a small Ubuntu 16.04 server with an ASRock AM1B-ITX with AMD Athlon 5350 AM1 CPU and 8GB of RAM and am able to run all of my videos just fine.
Design and features
The free version of Plex offers a ton of features as-is. If you need basic video streaming for within your home, you can get started on that already. This includes casting from a smartphone, tablet, or computer to any Chromecast. You can organize your media into various libraries such as movies, photos, music or create your own. I created a custom "Home Videos" library for all of our old VHS home videos from when I was a kid. You can also create playlists much like any other media service.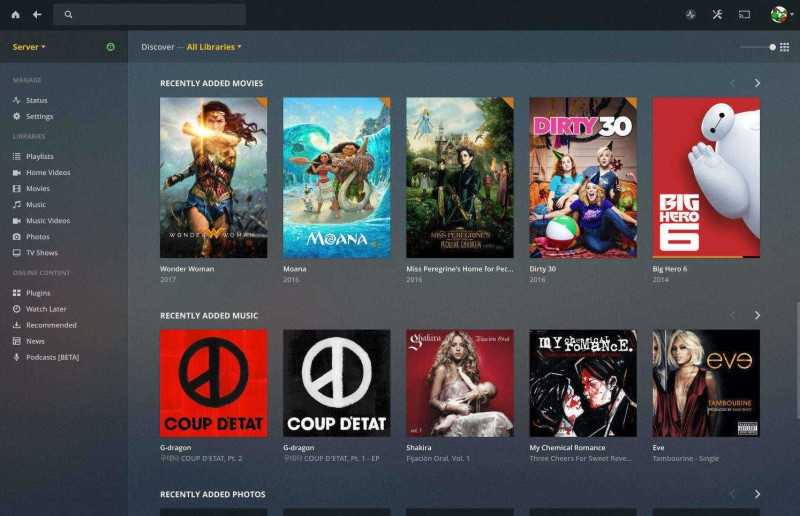 You can view almost any video format in Plex, which gives you lots of flexibility. It also included 4K support if you happen to own a 4K tv or create your own 4K content.
As for the premium version of Plex – called Plex pass – you can take advantage of tons of nice features:
There are premium photos, which lets you get auto-tagging and places to sort photos and albums, similar to Google Photos. You can do automatic backup of photos to your media library. This is awesome for me since I do that with and Google Photos, but it's really nice to have another option and upload it straight to a personal media server. I already do this with my own install of Nextcloud, but can eliminate the need for another bit of software since I can do it with Plex Pass!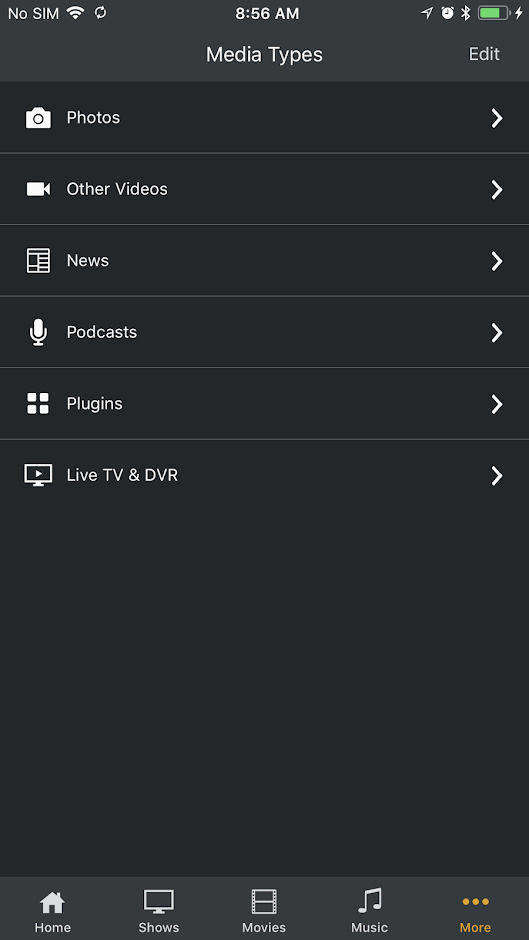 You can use cloud sync, which lets you save a copy of your media to the Plex mobile app, so you can view or listen offline.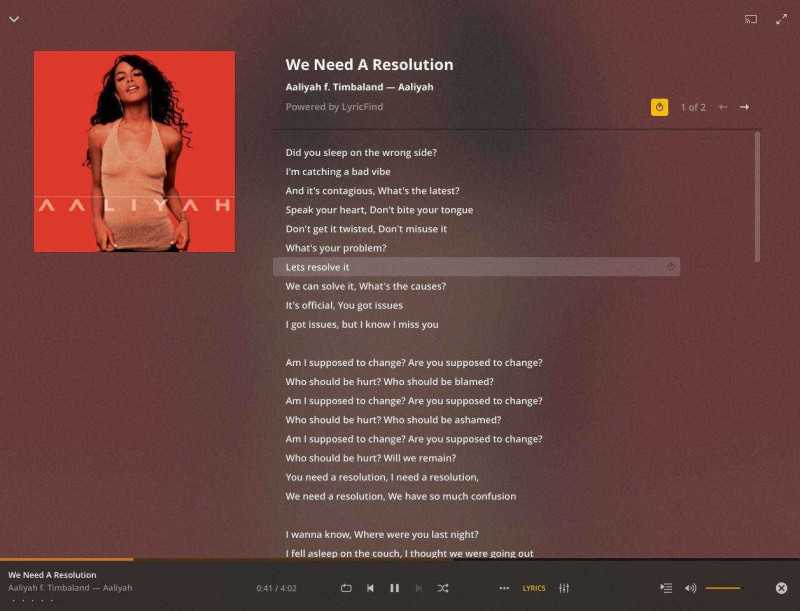 A nifty feature I like is premium music, where you can create playlists, mix songs by mood and display song lyrics. It reminds me of what Spotify premium does, but you can do it with your own music library instead.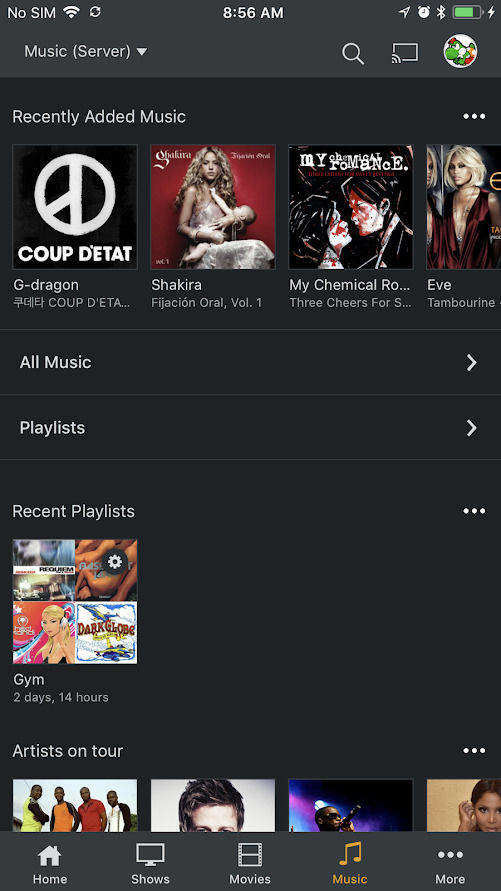 With Plex Pass perks, you can get access to promos and discounts on partner products such as digital tuners and other hardware to use with Plex Pass.
For the parents out there, (or for those of you who have snoopy roommates) you can enable parental controls for your Plex media library, as well as create multiple users to keep everyone separate. I use this feature and love it.
You can also watch live broadcast TV directly on your device or mobile app with Plex Pass. You will need an antenna and compatible tuner. If I get a chance to get my hands on a digital tuner, I will update this review. You can also record free HD broadcast channels right to your library and watch them on any device, anywhere.
Setup
To set up a Plex media server, all you need is a relatively modern computer (at least an Intel Atom processor equivalent and higher), with 2GB or RAM or more. You can view more options here, as well as via the Plex Forums. You can install Plex on Windows, Mac and Linux. There are multiple NAS manufacturers that support Plex as well.
Performance
As mentioned before, I run Plex on a very inexpensive AsRock/AMD motherboard combo running Ubuntu 16.04 and I've had no problems running Plex locally or remotely from anywhere. All my video plays well with no buffering.
What I like
I really enjoy everything about Plex. I've used the free version of Plex for years with a basic server, just to hold my home movies and music, but with Plex Pass it makes the deal even sweeter by enabling auto upload of my photos, lyrics and mixing for my music, and allowing everything that I use streaming services for already and enabling it for me at home. I love that I can keep everything private as well. If you're a digital tuner user, I can imagine it being even more awesome.
What needs to be improved
The one thing I did try about Plex Pass but wasn't af an of was the news and podcast features. News for me was not the best quality, although it did pull from various sources online. I'd rather jump into Youtube or read the web to get news video. As for the Podcasts Beta feature, it was nice to be able to sync the podcasts to my phone, but I already have a bunch of podcast apps to do this. Sync did work well however.
Final thoughts
I really enjoy using Plex Pass for the extra bells and whistles it has to offer. If you are a person who still likes to keep your own personal copy of music, movies, photos, and all various media to your own server, I'd definitely recommend getting the Plex Pass for extra nifty features.
Price: The costs for Plex Pass are monthly ($4.99/month) and yearly ($39.99/year) options, but the lifetime price ($119.99) is well worth it for constant updates and new features.
Where to buy: The Plex Pass is available to purchase via their website.
Source: The Plex Pass for this review was provided by Plex. For more information, visit Plex.