We use affiliate links. If you buy something through the links on this page, we may earn a commission at no cost to you. Learn more.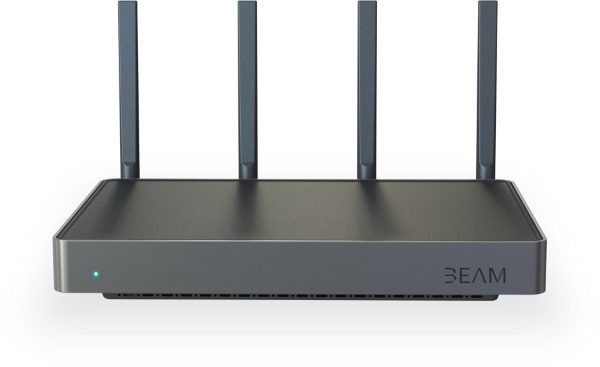 NEWS – On any given day, if we pay attention to the people around us, everyone is on the internet with via their phones or tablets or tablets, etc. Our entire lives are now controlled in some way or the other by internet-based services, and our personal information is everywhere. Many of us stay away from the internet cafes and free wifi hotspots and prefer the security that our home networks offer. But do they actually offer the level of security that we think that they do?
"Big Brother" as we know is always watching and paying attention to every website that we visit and every transaction that we make. The right to privacy is no longer a qualified assumption, so manufacturers are working to provide devices that will help us to reclaim some of our privacy.
According to the company Passel, the Beam router is "The World's Most Advanced Router". It encrypts all of your information so that all of your navigating and services you utilize will be your own business and your confidentiality will be maintained. The manufacturer goes on to say that "It protects all the devices in your home from threats online and keeps your physical location hidden so you can access any part of the internet, from anywhere in the world". As per its performance, "It comes equipped with latest-gen wireless technology, gigabit networking, and an incredibly powerful processor and co-processor. This enables Beam to provide every device in your home with breathtaking encrypted speeds".
If you are interested in purchasing the Beam Router, you can pre-order it on the Passel website with the option of a subscription to Forcefield which is a VPN service designed to make privacy and security easy. The cost starts at $249.