We use affiliate links. If you buy something through the links on this page, we may earn a commission at no cost to you. Learn more.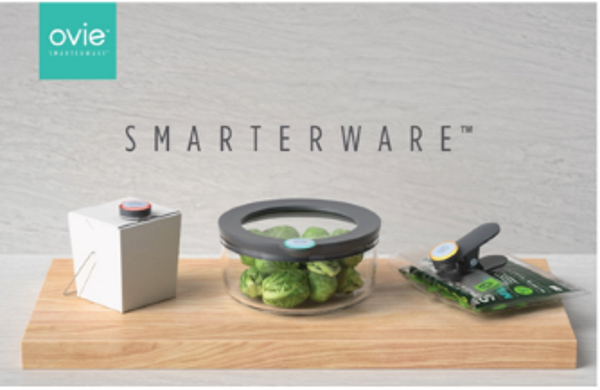 I am sure that all of the Gadgeteer readers that have been following my news stories and reviews regularly know by now that I am a serious gadget nerd. So I am figuring that you may be initially surprised when I start chatting about food containers. After all, I don't ever recall putting batteries in my Tupperware bowls, or somehow making food appear in the bowl with a fancy remote control, so why would I even bother to mention bottles or bowls.
Well, I just recently learned about a company call Ovie that has created a product line call Smarterware. Smarterware is being touted as the world's first connected food storage system, and by connected, I really do mean that there is an app for it!! The concept involves smart tags that you put on all of your containers in the fridge, and the app will remind you when you are getting to the point that the food in each container will spoil. I am forever frustrated about the amount of food that gets thrown away in my house that I am so happy that there is finally an app for that.
"The Smarterware product line consists of Smart Tags, 6-cup containers, clips, and universal connectors that can attach to any container or bottle in a fridge". Each tag has a built-in light ring that gives off a visual light to immediately let you know the status of the food in each container. Green is good, yellow is for hurry up or you will be hungry, and red is for "sorry!!" you are too late and you need to buy or cook more food because time has run out for that dish. Ovie even went one step further by integrating with Alexa and other smart home hubs, recipe apps, and grocery apps.
Ovie plans to begin shipping Smarterware in early 2019, and retail sets will start at $59.99 and will be available at the Ovie website.