We use affiliate links. If you buy something through the links on this page, we may earn a commission at no cost to you. Learn more.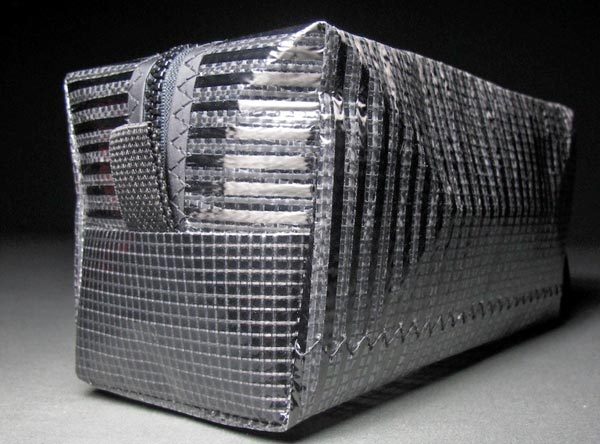 Toiletry kit bags for men are usually made of leather, but leather can be damaged by water from shaving gear that has to be packed away before it's had time to dry or from leaking toiletries.  With the Black Carbon Fiber Toiletry Kit from RAGGEDedge Gear, water and spills won't hurt a thing.  The bag is made of  black carbon fiber laminate sailcloth, so it will repel water and smells and is a cinch to wipe clean.
The folks at RAGGEDedge gear are competitive sailors, and they know that "laminate sailcloths are hard core materials, engineered specifically to perform in a wet environment, very efficiently turn wind into power, and maintain their integrity for the duration of their life as a sail. These materials are essentially the engine of Americas Cup boats, highly competitive one design classes, and other high end yachts."  They knew this material would lend itself to making wallets, gear bags, and other accessories that will hold up to wear.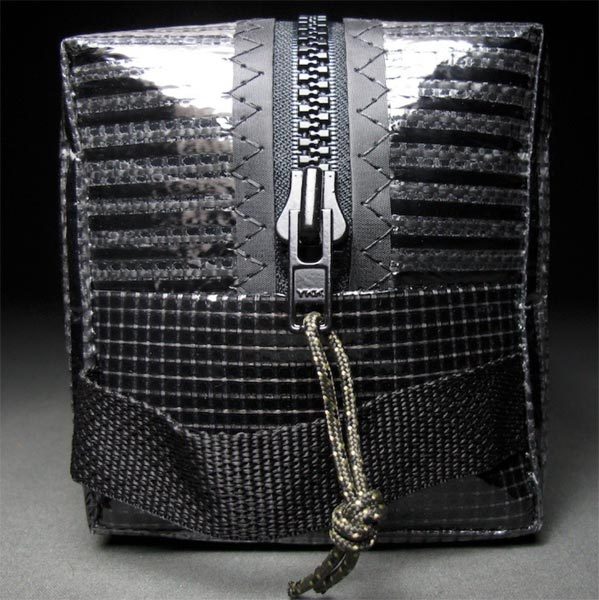 The bag measures 10" long x 5" tall x 4.5" wide.  It has an interior pocket to corral smaller items.  The marine-grade zipper won't corrode, no matter how tough you are on your gear.  There's a grab handle that can also be used to hang the bag.
The Black Carbon Fiber Toiletry Kit is $70.00 at RAGGEDedge Gear.