We use affiliate links. If you buy something through the links on this page, we may earn a commission at no cost to you. Learn more.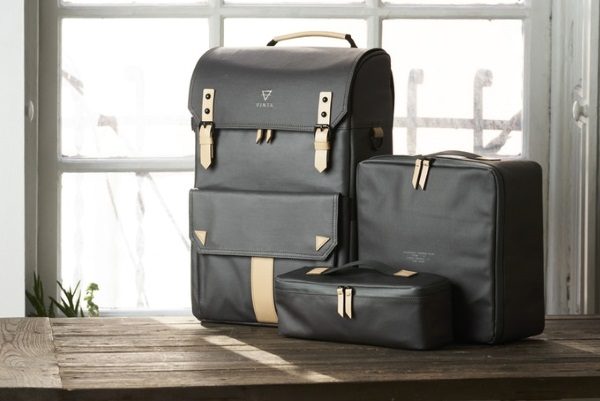 I wonder how many of my fellow photographers and filmmakers would join me in confessing to being a gear "bag-a-holic"? Yes, I Know!! That is my made-up word, but it adequately describes my addiction to gear bags and my quest to find the perfect one, or at least the perfect one for each event. Just today, I was merrily surfing the internet and once again I became excited when I came across yet another bag that seems to be full of possibilities and a promising fit for some niche.
The TYPE – II: Camera Bag and Travel Kit by VINTA seems to be a well-made bag that is attractive and designed to accommodate several configurations of camera gear as well as daily non-camera stuff. The backpack has many pockets and compartments for all the accessories that you would carry, and there are two inserts that are available, which are a camera pack and a travel pack. Bottom straps for carrying additional blankets or similar items are also available.
Some of the other features of the bag include a dedicated laptop sleeve and zip, a D-Ring side attachment, multiuse and EDC pockets, and a side attachment for gear like a tripod. A field pack is also available. It boasts the ability to be able to carry a tripod, a 15" laptop, one large and three small lenses, and two camera bodies, all at once. It is also waterproof.
If you are as intrigued about the TYPE – II: Camera Bag & Travel Kit as I am, you can head over to the Vinta website and check it out. You can pick one up starting at $254 for the bag and the Travel Kit, or $264 for the bag and Camera Kit combination. Amazon has the main bag for less than $250.