We use affiliate links. If you buy something through the links on this page, we may earn a commission at no cost to you. Learn more.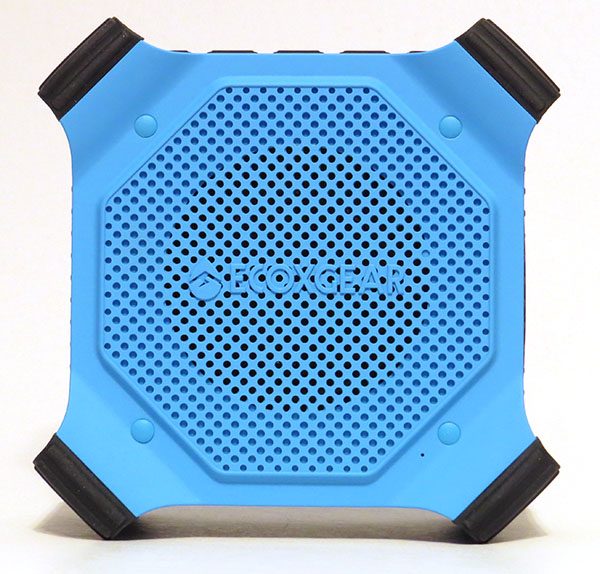 I don't know about you, but I really enjoy being able to take my music with me anywhere I go. While cell phone manufacturers have developed better and better speakers for the phone, it just doesn't match the quality of a dedicated speaker. My previous portable speaker had been stolen, so I was in luck when EcoXGear sent their Ecodrift Bluetooth speaker to review. It is waterproof, which was an upgrade from the one I used before.
What is it?
The EcoXGear EcoDrift is a waterproof, rugged Bluetooth speaker. It is portable and can be used both indoors and outdoors.
Hardware specs
IP67 Waterproof/Shock resistant
15 hours playtime
Bluetooth 4.2
2600 mAh rechargable battery
LxWxH: 5.5″ x 5.5″ x 2.3″
Weight: 17 oz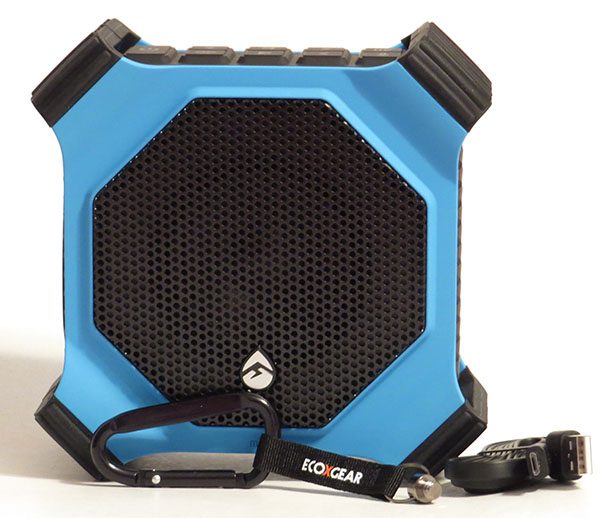 What's in the box?
In the box you'll find the EcoDrift speaker, charging cable, instructions, and a carabiner attached to a screw that mounts to the bottom of the speaker.
Design and features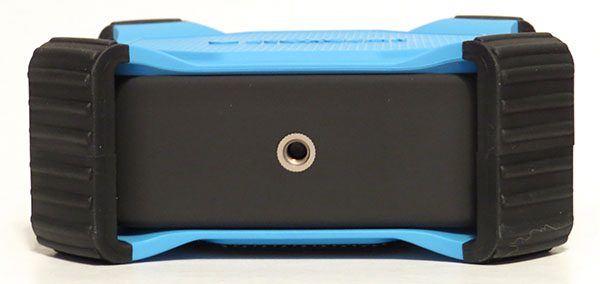 This speaker is simple in design, with all the buttons you'll need on the top, charging port on the side, and there is an added bonus of a screw mount point on the bottom for mounting to a tripod or some other type of mount.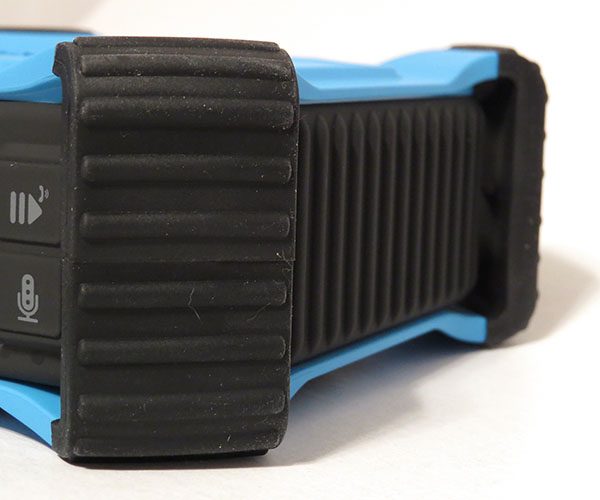 The 'feet' that are located on all four corners of the speaker are rubber and keeps it from sliding around. It also gives a good bit of padding in case it gets tossed around. I tossed it into my backpack for tennis practice and there's not a scratch on it, and I feel quite confident that when I take it out camping or kayaking that it will hold up to being dumped on the ground.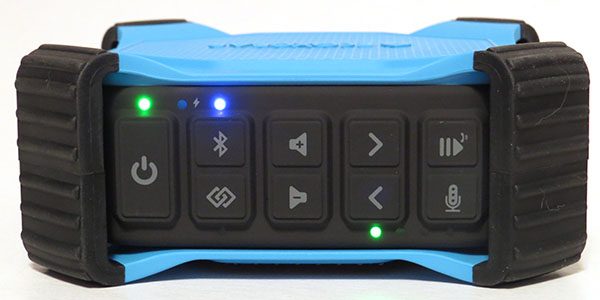 As I mentioned above, all the buttons are conveniently located in one area. They were a bit difficult to press down, which most likely has to do with them being waterproof. You need to make sure to press directly in the center of the button firmly, else it won't register. I liked that pressing the play/pause button started the music without having to even touch the phone, which is convenient when dealing with water. The microphone button will activate Siri on your iPhone, and there is a slight delay, but it worked well. The microphone on the speaker picked up my voice well, so I could use it for phone calls or to use Siri with no problem at all. The power indicator and battery level indicator lights are green, while the Bluetooth indicator light is blue. One thing I noticed was when the speaker ran out of power, there was no warning, it just shut off.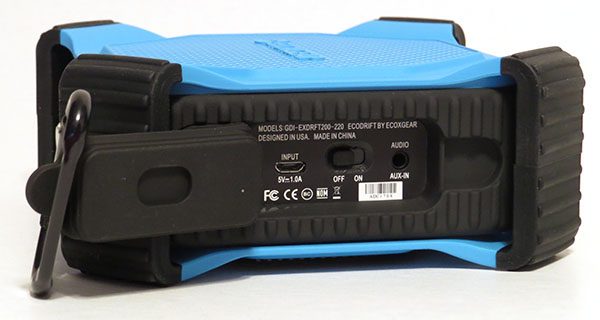 Setup
It was very easy to pair the speaker with my phone, and after the initial pairing, it connected automatically whenever I turned the speaker on. There is an on and off power switch located near the charging port, but I have left it on all the time and it does not seem to drain the battery much. It took several hours for it to charge fully, which means I will just leave it to charge overnight when needed. The battery life once charged was pretty close to the 15-hour mark advertised.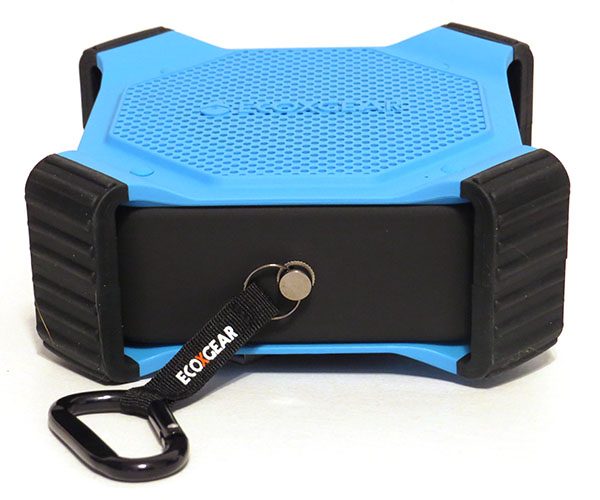 Performance
I was impressed with the overall sound quality. The bass is nothing to write home about, but the mids and highs are nice and clear, which makes up for it. When I used it in a gym for background music, it was just loud enough at full volume to work perfectly. Also, when at full volume, it did not crackle or distort the sound like some speakers do. In a small room, you definitely do not need it turned up high to fill the room with sound.
The thing I was most surprised with was how well it kept the audio synced with the video when watching YouTube on my phone. I can't stand it when the audio is out of sync, and this speaker was only off by a tiny bit. I was definitely very happy with that.
What I like
Portable and durable
Waterproof
Nice and clear mids and highs
Audio syncs well to video played on the phone
What needs to be improved
Could use a little more bass
Buttons are hard to push
Final thoughts
Overall, I really liked the EcoXGear Ecodrift speaker. I am looking forward to warm weather so that I may go out, relax on my kayak, and listen to some music. In the meantime, I will toss this in my backpack for tennis and use it to jam to tunes in the shower. I especially like the 15-hour battery life, so I can listen to my music for a good long time without worrying about charging it up.
Price: $89.99
Where to buy: Amazon
Source: The sample of this product was provided by EcoXGear.