We use affiliate links. If you buy something through the links on this page, we may earn a commission at no cost to you. Learn more.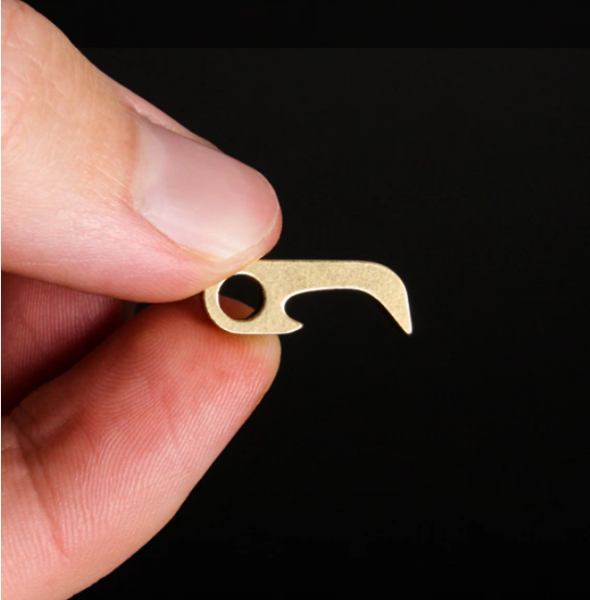 I love teeny tiny things so tiny EDC products like The Claw are just my thing. This tiny little tool by Malboro and Kane measures 0.7 inches long (18mm) and is made of stainless steel (comes in silver or gold colors) or titanium. It looks just like a small bottle opener and it functions as one too. But it also functions a flat head screwdriver, a flint striker, a battery removal tool, and a pry tool for things like key rings, staples, and paint cans. In addition, it can be used to open shipping boxes.
The Claw is a Kickstarter project which has already been funded before the fundraising deadline (March 8, 2018), but you can still get a stainless steel version for a pledge of $15 or the titanium version for a pledge of $20 via their Kickstarter campaign. And if you want more than one, there are pledges available for that as well. The Claw is estimated to ship in May 2018. Please visit their Kickstarter page for more info.