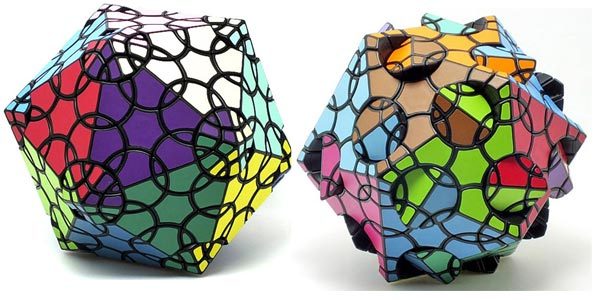 Actually, the standard Clover Cube is apparently the more frustrating version of a Rubik's Cube, and this Clover Icosahedron D1 IQ Brick takes the standard Clover Cube to a new level.  Brando says a core feature of Clover Cubes are the two locations on each edge that allow the puzzle be rotated freely.   This Icosahedron has 20 sides and 72 axes of rotation.  That's more than enough variations to make me decide to use this Clover Brick as an attractive paperweight, but it would be a great challenge for the person who never met a puzzle they couldn't solve.
Brando describes it as designed for both left and right brain training, creative thinking, and for improving both your IQ and your EQ.  The Clover Icosahedron D1 IQ Brick is $98.00 in Brando's Lifestyle collection.
Support The Gadgeteer: The Gadgeteer's main sources of revenue are advertising and affiliate links in articles like this one. That means we may receive a small commission on purchases at no cost to you.