We use affiliate links. If you buy something through the links on this page, we may earn a commission at no cost to you. Learn more.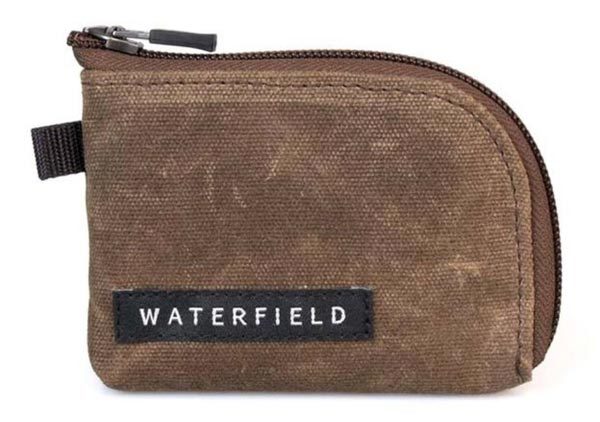 When it was first introduced, the Micro Wallet was sold with WaterField's Cycling Ride Pouch.  People liked the small wallet but suggested some changes.  WaterField has incorporated some of those suggestions in the Micro Wallet V2.0.  One of the changes was to replace the zipper that just went along the top with one that curves around to the side, making it look a bit like the Finn wallet.  This zipper arrangement allows the wallet to open wide for easy access to the contents.  Another suggestion was to make the wallet available as a standalone purchase.
The Micro Wallet has no interior pockets, which helps keep the wallet thin, even when loaded up with your cards and cash.  The wallet can also be used as a simple pouch for storing cables and other small items that could get lost inside your big gear bag.
The wallet is made of either black ballistic nylon or brown waxed canvas.  It measures 4.0″ L x0 .75" W x 2.9" H.  It has a YKK zipper with a self-locking slider to keep the contents secure.  A loop on the outside allows you to clip the wallet into your bag, or you could slide a keyring through there.
This updated wallet is now included with the purchase of a Cycling Ride Pouch, and the Micro Wallet V2.0 is also available as a standalone purchase for $19.00 from WaterField.