We use affiliate links. If you buy something through the links on this page, we may earn a commission at no cost to you. Learn more.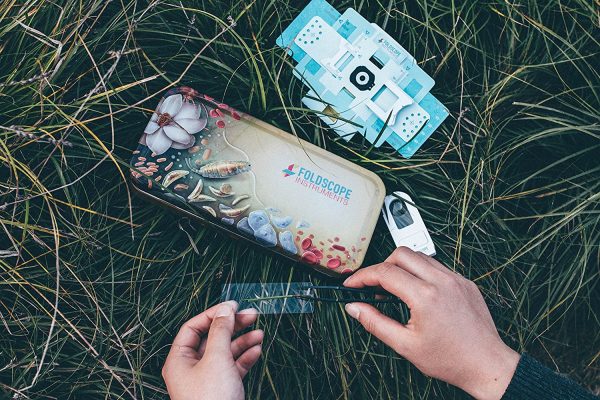 One year for Christmas, I received a Tasco microscope set. I loved that thing. It came in a wooden box that had tweezers, eye droppers, glass slides, etc. I would spend hours "playing with that microscope to explore strange new worlds that were too tiny to see with my own eyes. One bad thing about a traditional microscope like the one I had as a child, is that they are too bulky and awkward to take along to other locations to explore different miniature worlds. The Foldscope is a microscope that has been designed to be as portable as it is affordable.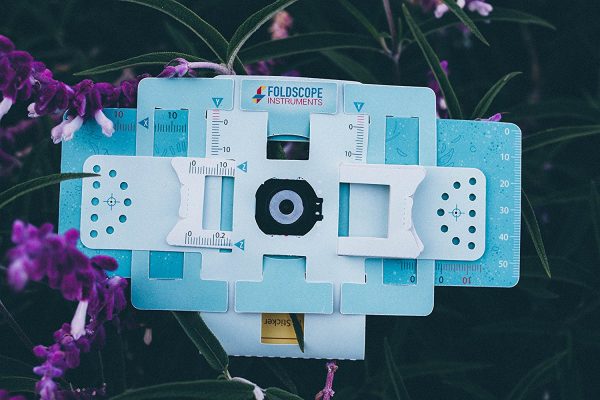 The Foldscope microscope was invented by two Standford University PhD students and is made of a heavy duty water-proof paper and comes in a small metal box with tools for collecting samples, processing samples, preparing slides and collecting data. You can use the Foldscope by itself, or you can use it with a smartphone's camera using the included universal phone lens mount. The microscope itself has to be assembled and features a 140x, 2um resolution lens.
You can buy your own Foldscope for $39.99. Find out more at foldscope.com and Amazon.