We use affiliate links. If you buy something through the links on this page, we may earn a commission at no cost to you. Learn more.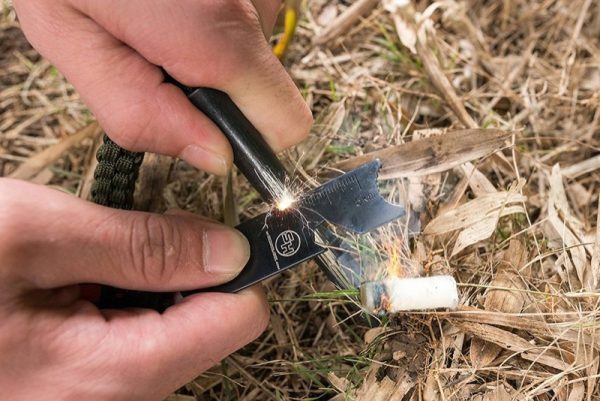 Do you know what the Ten Essentials for the Outdoors are?  From the Boy Scout Handbook, it includes a pocketknife, first aid kit, extra clothing, rain gear, water bottle, flashlight, trail food, matches/fire starters, sun protection and map/compass.  Let's take a look at starting a fire with a flint.
What is it?
A 6″ fire-starting steel rod kit capable of producing a shower of hot sparks, despite weather conditions.
Hardware specs
Large 6" Ferrocerium rod will keep starting fires up to 30,000 strikes.
What's in the box?
Emergency paracord and whistle
Multifunctional scraper tool
Tinder holder and cotton
Design and features
The6-inchh rod feels substantial. When I was a kid, I had a tiny keychain version that was no larger than a match. This thing is about as big as a Sharpie pen.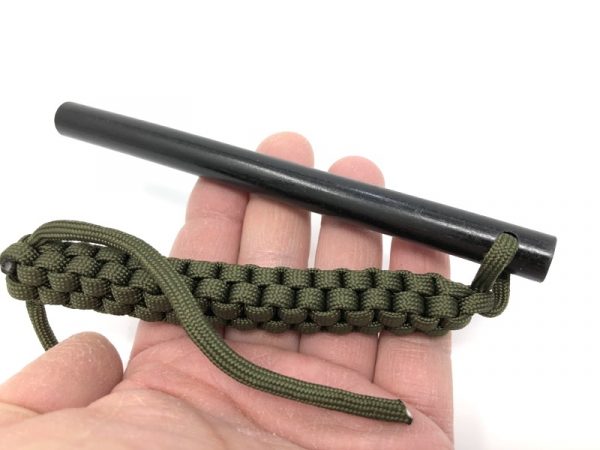 The metal scraper has a scale on both sides plus a bottle opener notch.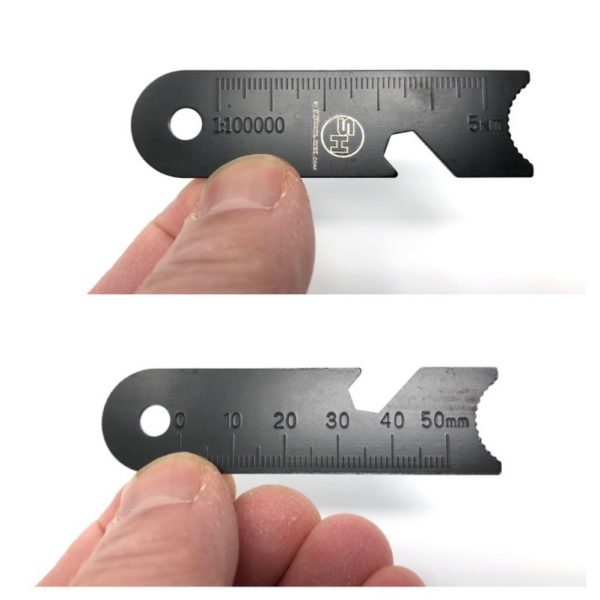 Inside the capsule is a wad of cotton tinder, in case you don't have anything suitable to start a fire.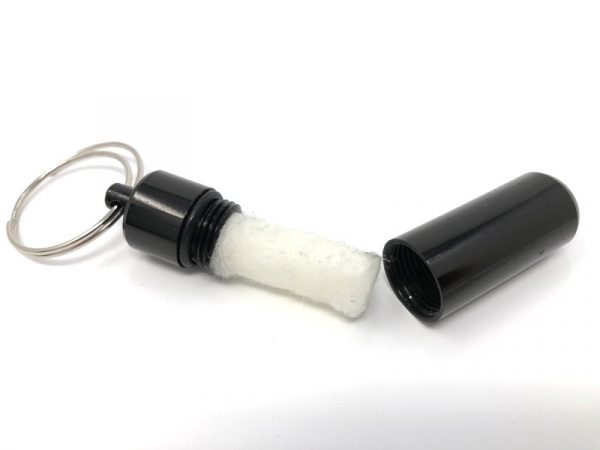 The orange bit is actually a whistle and snaps into the black part to form a paracord end.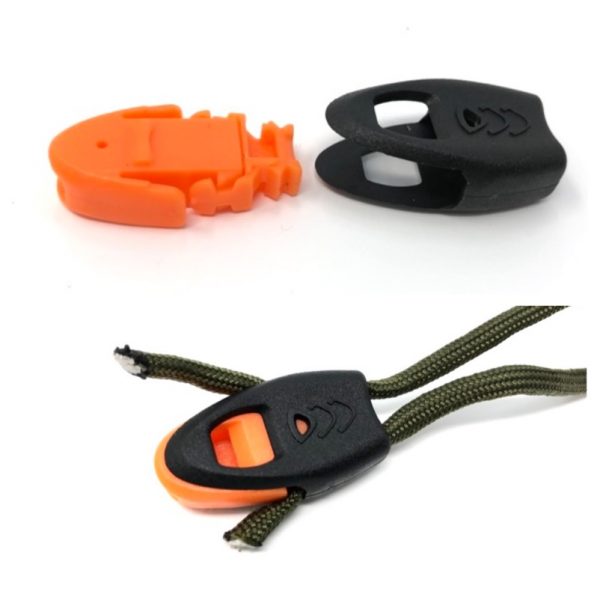 Setup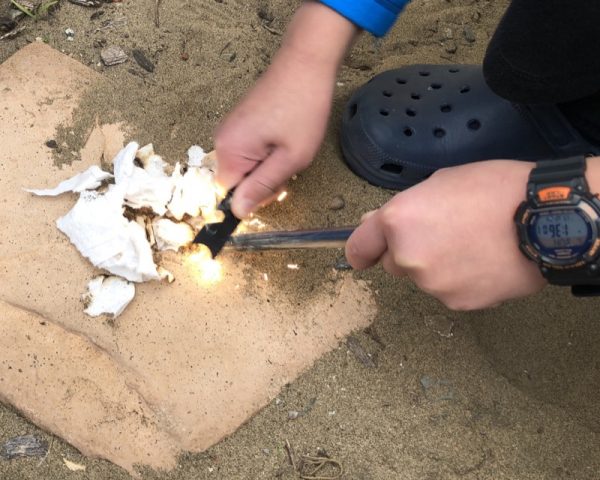 After going through the Cub Scouts my son is now in his first year of Boy Scouting. I thought I'd let him take a crack at it. His 11 year-old muscles had a little trouble producing a shower of sparks, but with some patience and persistence…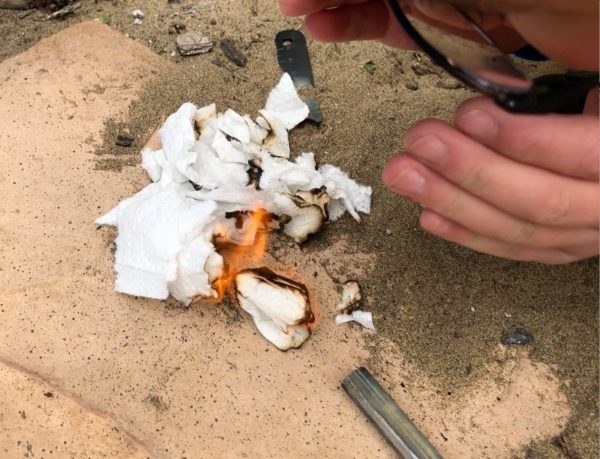 Success!  "Woo hoo!" was his quote.
Performance
I discovered that with the included metal scraper tool, technique is key.  Scraping at a roughly 45 degree angle gave slightly better results.
Positives
Beefy 6″ rod will likely never run out in your lifetime
Everything you need for basic survival included (paracord, scraper, whistle, tinder capsule)
Negatives
You'll need a little bit of grunt power to produce sparks of sufficient quantity.
Final thoughts
The SurvivalHax 6″ Fire Starter Flint totally beats my wimpy flint steel of yesteryear.  I like that it includes not just the steel, but a few other items that make this an no-brainer for one of the Ten Essentials for the Outdoors.
Price: $22.99
Where to buy: SurvivalHax.com or Amazon.
Source: The sample of this product was provided by SurvivalHax.