We use affiliate links. If you buy something through the links on this page, we may earn a commission at no cost to you. Learn more.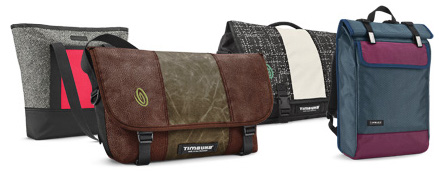 If you've been holding out on your next bag purchase, your patience may have just paid off. Timbuk2 is in the middle of a huge holiday sale. The sale runs through December 13, and specific offers change daily. Today's offer is up to 40% off of their best sellers, but I have seen different offers come across the past few days. You may want to check in periodically if you're looking for something in particular. 
Timbuk2 bags dominate my collection. I probably have 10 different styles of backpacks and messengers that I have collected over the years, and I always recommend them to friends and family for their durability and functionality. They make something for just about everyone. When they do sales, they go big… at these prices, it's hard to go wrong if you're looking for a gift for the holidays! Go to Timbuk2's web site for more information.