We use affiliate links. If you buy something through the links on this page, we may earn a commission at no cost to you. Learn more.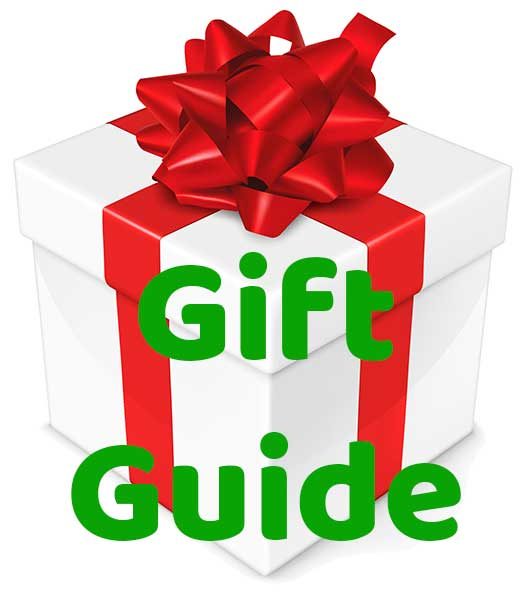 Here are 7 gift ideas for the most popular smartwatch on the planet (at least for the time being) and the people who own one or might be getting one for Christmas.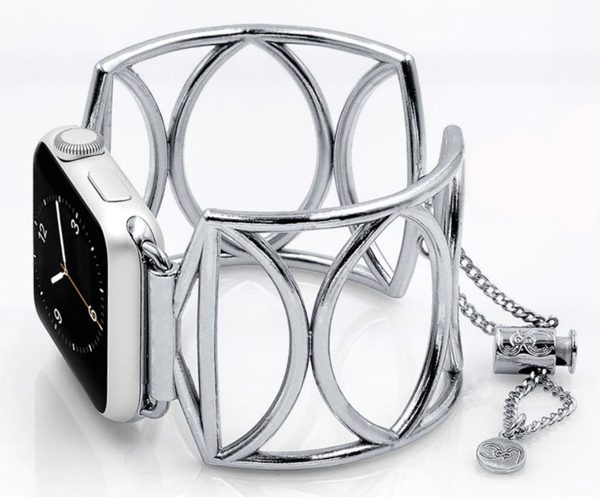 The Ultimate Cuff Apple Watch band
There are many watchbands for the Apple Watch on the market, but most of the non-Apple bands tend to just be 3rd-party clones of the Apple bands.  If you're looking for something different, The Ultimate Cuff bands will add a stylish metal band.  The bands are available in a variety of colors and styles.
Price: $98-122
Read our review: The Ultimate Cuff Apple Watch will make you feel fancy
Where you can buy one: The Ultimate Cuff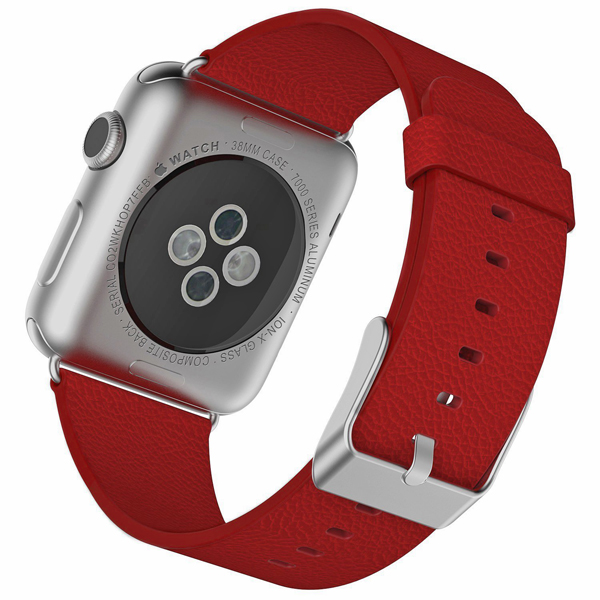 JETech 38mm Buffalo Apple Watch Band
Because Apple Watch Bands are so easy to change without special jeweler's tools, I've bought 10 or so bands since I got my first Apple Watch Sport on release day.  One of my favorite bands is this JETech Apple Watch Band made of buffalo leather.  I got mine about 1.5 years ago, and the price has dropped to less than half what I paid for it.  I hope that doesn't mean the quality has degraded because my red band for my 38mm Watch is richly colored and very supple.  The metal clasp is flat and doesn't feel uncomfortable on my wrist when I'm typing.  Even at the $25 I paid, I felt that this band is a very worthy competitor for Apple bands at a fraction of the cost of their leather bands.
Price: $5.99 for black; $9.98 for red
Where you can buy one: Amazon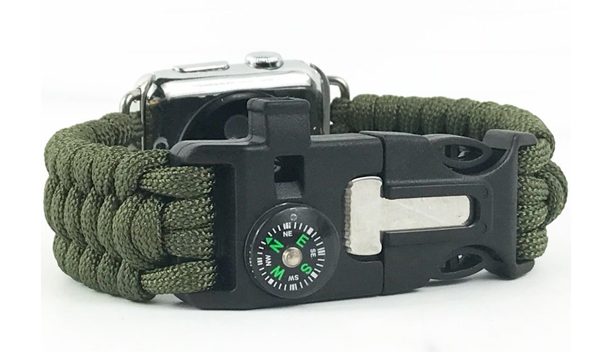 Xuan Tai Paracord Apple Watch Band
Most Apple Watch Bands allow you to change the appearance of the Watch, but the Xuan Tai Paracord band adds some survival functions to it.  If you ever find yourself in a situation where it's needed, you can quickly unravel the 7-strand, 550 paracord material.  The clasp has a compass, flint fire starter kit, whistle, and knife blade.  It's available in a few color choices and in 38mm or 42mm sizes; it comes with the Apple-style band lugs to attach to the Watch.
Price: $12.00
Where you can buy one: 38mm at Amazon, 42mm at Amazon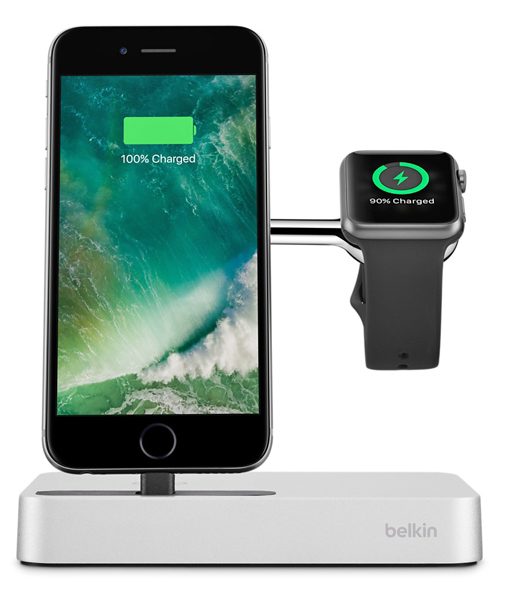 Belkin Valet Charge Dock for Apple Watch + iPhone
If space on your nightstand or work desk is at a premium, you'll benefit from the Belkin Valet's whole-lotta-functionality in a small footprint.  The Valet Charge Dock for Apple Watch + iPhone works with all iPhones with a Lightning connector and with all versions and series of the Apple Watch.  The Watch charger is wireless, but the iPhone charger is not.  The height of the Lightning connector can be adjusted for use with many cases.  The watch charger can be used with any bands, and it even comes with a form to support watchbands that do not open, like the Milanese.  Both chargers are powered by a single power cord, saving space on your surge protector, too.  The Belkin Valet is available in silver, rose gold, and black.
Price: $129.95
Read our review: Belkin Valet Charge Dock for Apple Watch + iPhone
Where you can buy one: Apple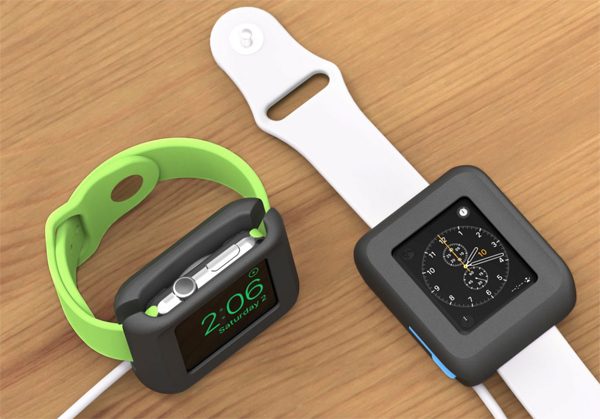 Timeframe Apple Watch Charger
Ever grabbed your Apple Watch in the morning only to find it had slipped off the charging puck's sweet spot and hadn't charged at all?  Save yourself from that disappointment with the Timeframe charger from Ten One Design.  You slide your Watch into the Timeframe, so it's hugged into place.  It comes in both 38mm and 42mm sizes, ensuring the charger makes perfect contact with the Watch.  It works both with bands that open flat and loop bands.  Timeframe even lets you use the Watch in Nightstand mode.
Price: $24.99
Read our review: Ten One Design's Timeframe charger for the Apple Watch has an ejection lever
Where you can buy one: Ten One Design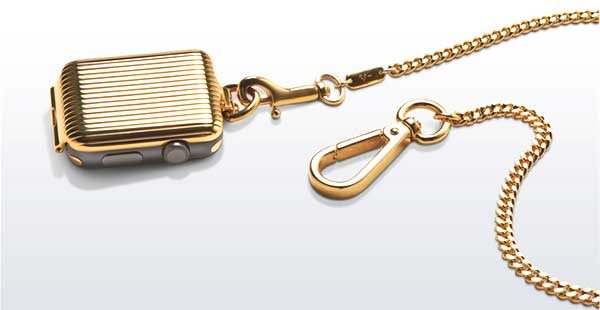 Bucardo Apple Watch Cover
If you know someone who would love an Apple Watch but they don't like wearing a watch on their wrist, you might want to consider turning the Apple Watch into a pocket watch with a cover from Bucardo.
Price: $119.40 to $219.00
Where you can buy one: www.bucardo.com and Amazon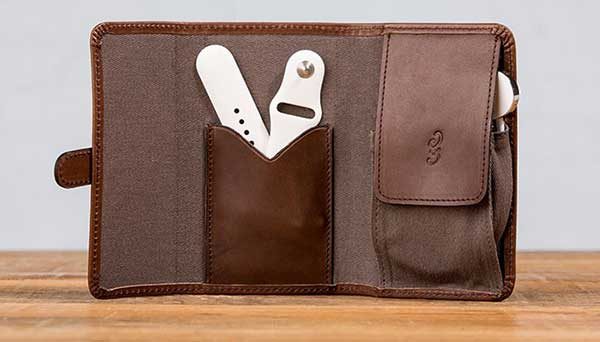 Pad & Quill Leather Apple Watch Case
This full grain leather case holds the magnetic charger and extra watch band when you're traveling.
Price: $42.46
Where you can buy one: Pad & Quill