We use affiliate links. If you buy something through the links on this page, we may earn a commission at no cost to you. Learn more.
I don't use Bluetooth headsets anymore since I seem to text and email more than voice. But a Bluetooth headset that is completely immune to ambient noise?  Say hello the iAsus Stealth Bluetooth Mic.
If there's one thing I can't stand about Bluetooth headsets for phones is poor outbound quality due to environmental noise, or garbled digital artifacts.  But how does the iAsus Stealth Bluetooth Mic do it?
The answer?  This headset uses conduction points on the throat to pick up your voice.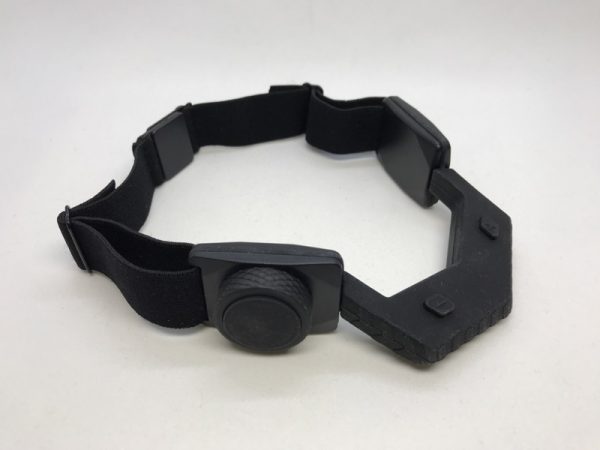 Here's the headset without the earpiece.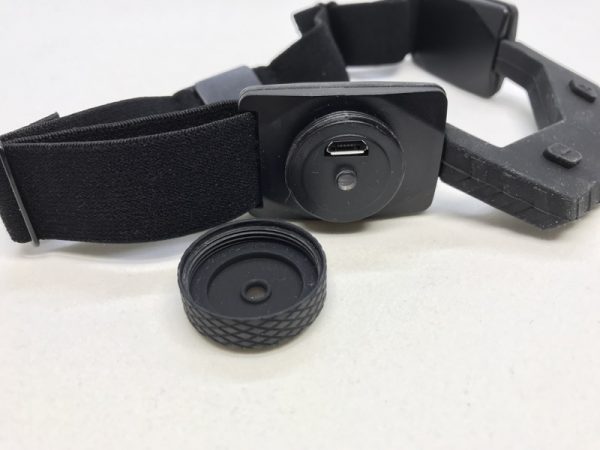 A screw-off cap reveals a charging port and a blue/red LED for status.  It also functions as the power on button.  Strangely enough, you don't use this to power the headset off (press and hold the volume + button for that).
Speaking of volume buttons here are the two diamond-shaped volume up and down buttons.  These normally face down when worn.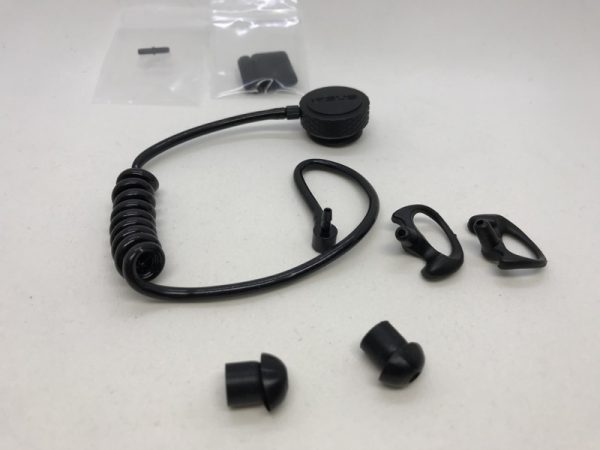 The kit comes with an audio "tube" earpiece, which is essentially a hollow plastic tube.  It differs from the clear one shown on the website photo.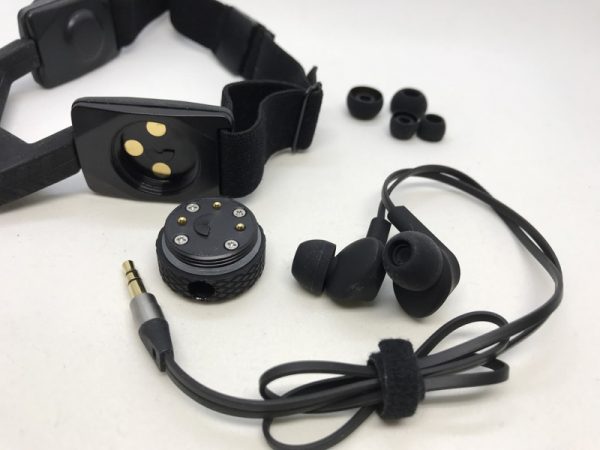 Alternatively, you can use the electrical minijack option, familiar to most  The three gold-colored contacts on the neck band interface with the round puck that the headphones attach to.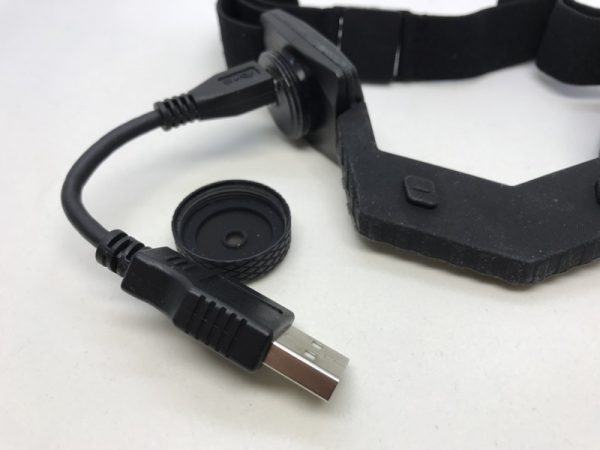 Here's the short USB cable plugged in…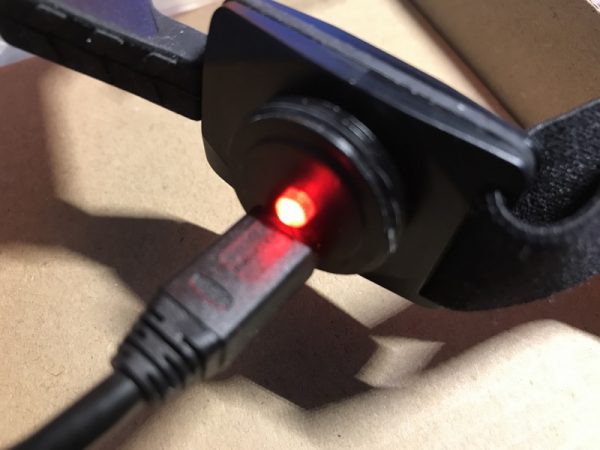 …and the LED lights up red when charging.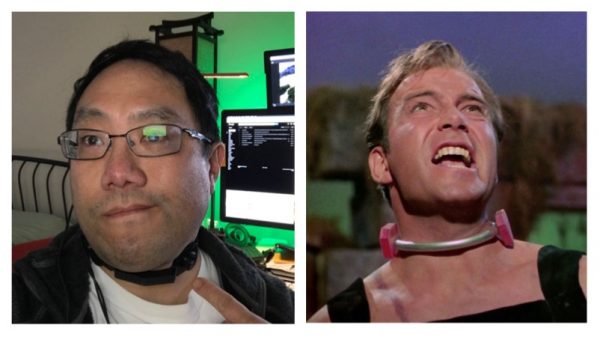 There's no way around it.  I felt silly wearing it.  It instantly reminded me of the Collars of Obedience Captain Kirk wore.  (I'm the one on the left).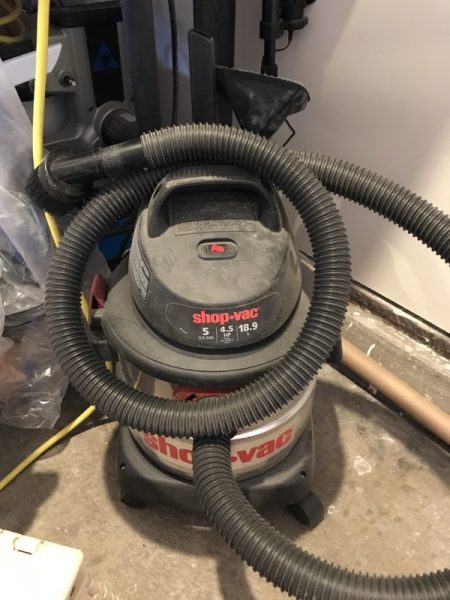 The million dollar question is:  How does it sound?  To test this, I performed a test in my garage with this dusty shop vac.  Take a listen:
First up:  iPhone recording only

Now here's the same with the Stealth Mic.

I'm happy to say that you can barely tell the Shop Vac is turned on but at the expense of voice intelligibility.  Hard consonants seem to be a little hard to pick out.
If you're looking for a Bluetooth mic for your phone that absolutely ignores outside noise, this is the one to get.  However, this comes at the cost of clarity.  If you think the test clip is "good enough", and you want minimum visibility, the iAsus Stealth Bluetooth Headset might be for you.
Source: The sample for this review was provided by iAsus. Please visit their site for more info and check Amazon for ordering.