We use affiliate links. If you buy something through the links on this page, we may earn a commission at no cost to you. Learn more.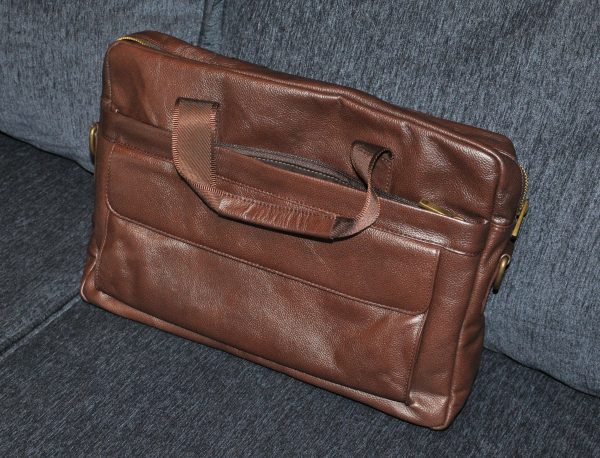 When my sister finished her Master's program, I gifted her with a leather portfolio/briefcase. When I finished mine, an aunt and uncle did the same for me. I still have the leather folio my dad was given early in his career. Leather briefs, it seems, are a rite of passage of sorts. They are cherished and used with joy not only because of the feel of the leather, but the knowledge of the expense and investment they represent. So, what if a leather briefcase could be had for less than $200, rather than two or three times that amount? Would it change the calculus of its value? Daniels NYC is asking us that very question with their new line of leather briefcases that cost only $149.
Note: Photos may be tapped or clicked for a larger image.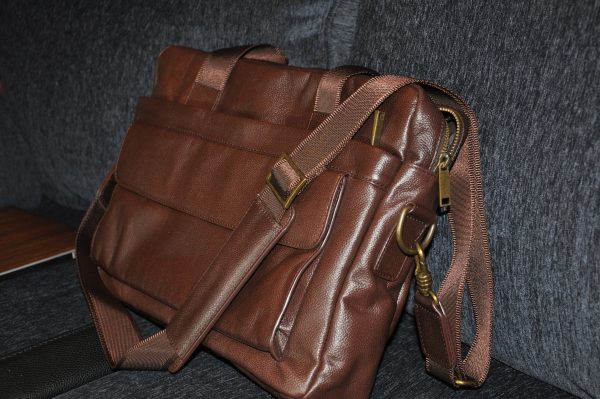 The Briefcase comes in two colors – brown and black. Both are made from cowhide tanned in Novo Hamburgo, Brazil, and then cut, sewn, and assembled in Ho Chi Minh City, Vietnam. The manufacture of the briefcase is top-notch. The seams inside are either fully folded in or covered with heavy bias tape. The zippers and pockets are decoratively top-stitched and dual layered. The quality metal zippers have heavy, molded pulls, and the sewn-in D-rings feel solid but are so snugly fitted that I cannot turn them to see if there is a weld. The full-length rear pocket's magnet-enhanced snap closure is punched perfectly, as are the two on the front pocket flap. The smooth, seat-belt quality webbing in the handle is covered by leather where your hand will hold it. The pebble-grain leather feels lush to the touch.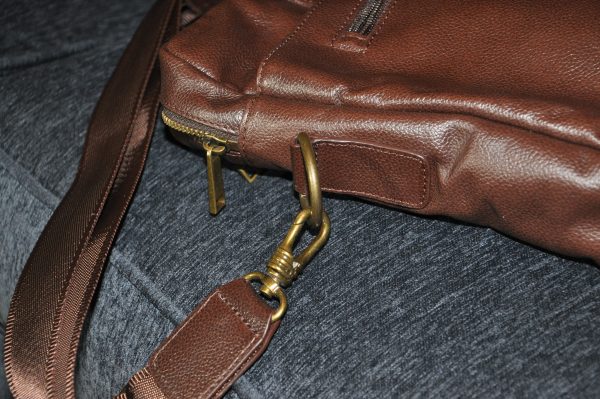 The layout of the pockets is as follows: The front has a full-length zippered pocket with another flap-covered pocket about an inch in from either side. The flapped pocket has a 1" bellows, which will hide bulky items like power supplies, sunglasses cases, or a wad of keys. The zippered pocket is only about 7" deep, so will not hold full sheets of paper unless they are folded. On the opposite side, there is an open pocket a little deeper but it has a metal magnetic snap which is just inside the top rim. There is easily enough play to slip in a newspaper or magazine for reading on your morning commute. A flat zipper pocket on top of it measures 11" across, but is only 6.5" deep.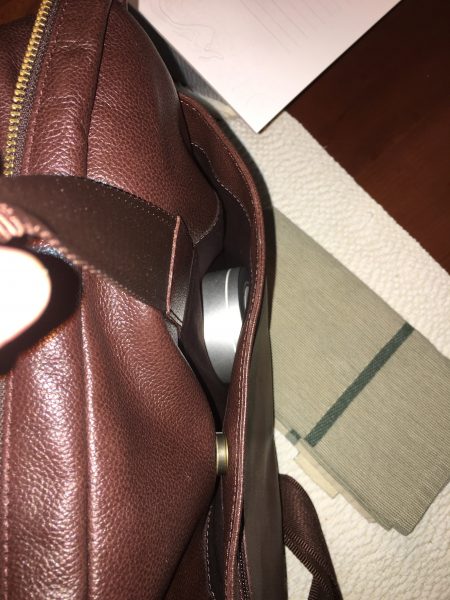 The middle (main) storage area has a full-length padded laptop pocket, with a Velcro-fastened strap centered. There is no real padding in the bottom, but the pocket is protected from anything within the rest of the interior. On the back of this is a 6"x10" zippered flat pocket with an exposed zipper. (Your computer or iPad may be scratched by this zipper if it does not have a case on it.) Across from the laptop pocket is an organization panel that has three very tight, skinny pen holders, a 4" flat patch pocket, and a 3" bellows pocket. The flat pocket would just hold my iPhone 6s Plus, with about an inch sticking out, and the bellows pocket could hold a credit card wallet or business card holder. To the side of the bellows pocket is a key clip.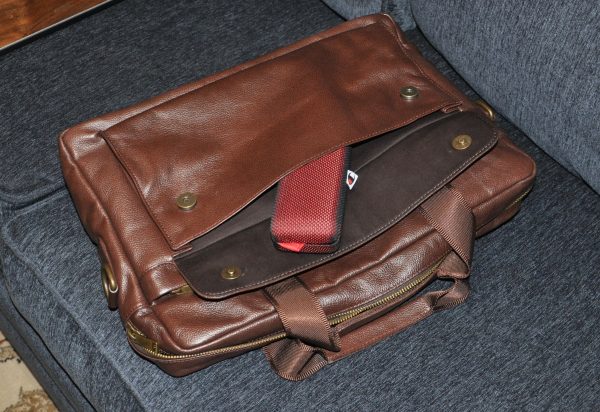 At either end on the exterior, there is a sewn-in brass-colored metal D-ring. The D is about 1.5" across. This is held to the case by a 2.5" tab of leather doubled over and box-stitched in. The strap has matching hardware, with smooth webbing connecting the hardware. A leather stress pad slides easily along the length.
At 16" x 10.5"x 3", the case is a great size for a laptop, papers, and presentation supplies. If you're going to be doing tech-heavy work, or need a protein bar or change of clothes, this is not going to be a good case for you. But if, as the setup in their website states, you're one of the "young, intelligent, and ambitious men off to their first interviews, internships, and eventually, jobs… wearing…suits and ties…carrying backpacks," this case is made with you in mind. It's certainly formal enough for any office I've worked in but can be dressed down for any environment.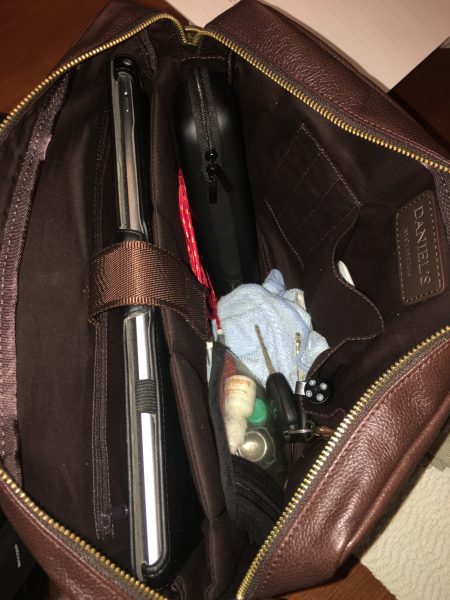 I've been carrying it with my iPad Pro 12.9", my Logitech K811 Bluetooth keyboard, and a few other essentials. It's easy to load or access the contents, and not so cavernous that you tend to overload it with your full portable assault gear, which makes it less stressful on your shoulders. I've not noted any scratches or scuffs as yet, maybe because it tends to bring out my inner gentleman who doesn't get into scratchy, scruffy situations. It'll be interesting to see how this plays out over time. Maybe it'll compare with my dad's folio in years to come.
Source: The sample for this review was provided by Daniels NYC. Please visit their site for more info.
Product Information
Price:
$149
Manufacturer:
Daniels NYC
Requirements:
Pros:

Affordable briefcase of real leather
heavy-duty hardware
quality workmanship

Cons:

Not full-grain leather
Exposed zipper inside laptop compartment