We use affiliate links. If you buy something through the links on this page, we may earn a commission at no cost to you. Learn more.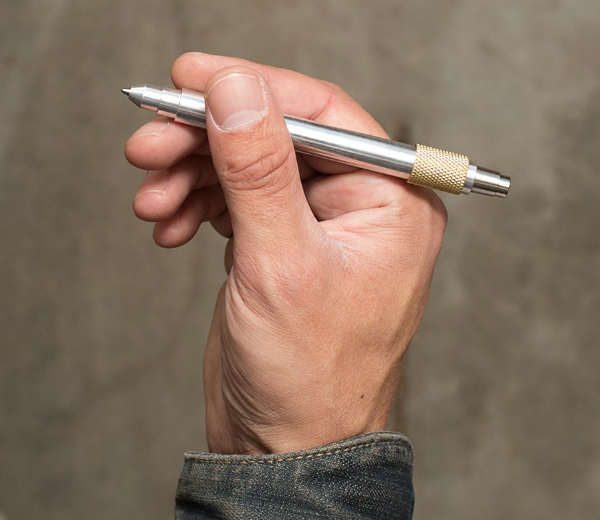 Before fidget spinning was a worldwide phenomenon, people dealt with stress by using other methods that did not include a multi-colored 3-pronged spinner purchased from the gas station checkout line. Back in the day, we used ordinary clicky ink pens to fidget (and annoy our coworkers). If you miss those simpler times, you will rejoice when you get your clicky fingers on the Click Spin Fidget Pen from Jac Zagoory.
The 5.25 inch long aluminum and brass pen has a clicky mechanism if you want to fidget old school.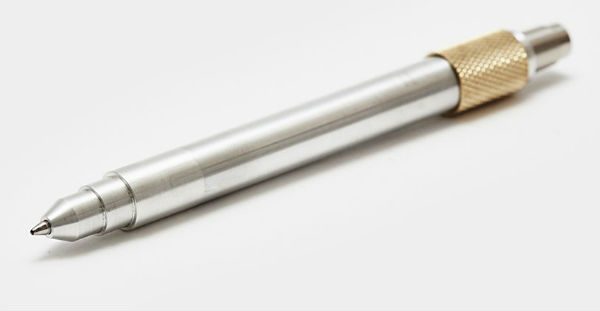 And there's a knurled brass ring that you can spin with your thumb for some new school stress relief. The Click Spin Fidget Pen is priced at $64.95 which is pretty spendy for a fidget toy, don't let that stop you. Head over to Cool Material to order one.