We use affiliate links. If you buy something through the links on this page, we may earn a commission at no cost to you. Learn more.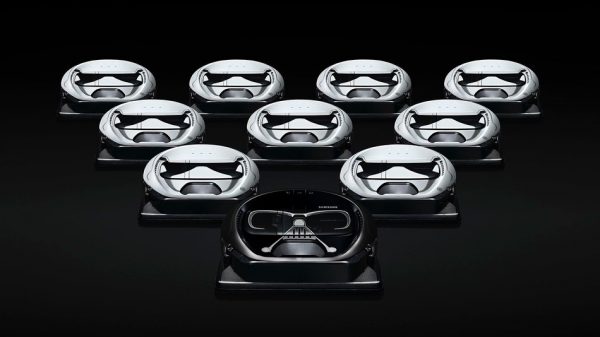 I felt a great disturbance in the force, as if millions of dust bunnies under my couch cried out in terror and were suddenly silenced… 
Just in time for holiday shopping, Samsung brings us their POWERbot robot vacuum in a limited edition Star Wars theme! Available in either a Darth Vader or Stormtrooper design, the POWERbot maps the contours of every room and includes sensor technologies to avoid getting trapped in its journey. It also includes edge cleaning, remote control via your smartphone app, and voice control compatibility with Amazon Alexa or Google Assistant. 
Harnessing the power of the Dark Side isn't cheap: pre-order pricing is set at $799 for the Darth Vader version and $699 for the Stormtrooper edition. But if you're shopping for the hardcore Star Wars fan who has everything, you can check out the details at Samsung's website.