We use affiliate links. If you buy something through the links on this page, we may earn a commission at no cost to you. Learn more.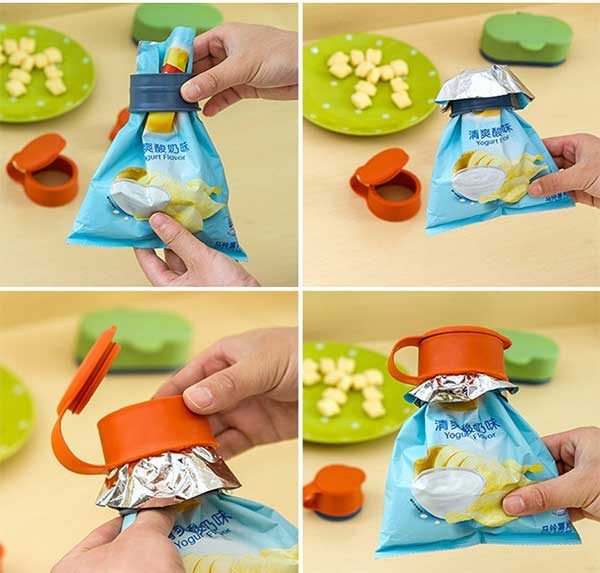 Are clips or twist ties the best way to secure a bag rice, beans, coffee, cereal, etc? One alternative to consider is a Bag Cap from ROMMEKA. What the heck is a bag cap you're wondering? 
Bag Caps are two-piece lids for plastic or paper bags that are made of food grade BPA Free material.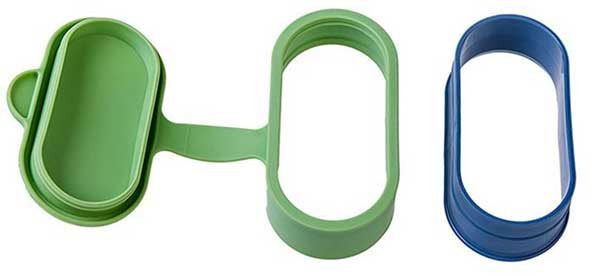 Each cap has two parts. The inner collar and the outer collar with an attached cap. To use one, you feed the open end of the bag through the inner collar and then fold the ends over the edge.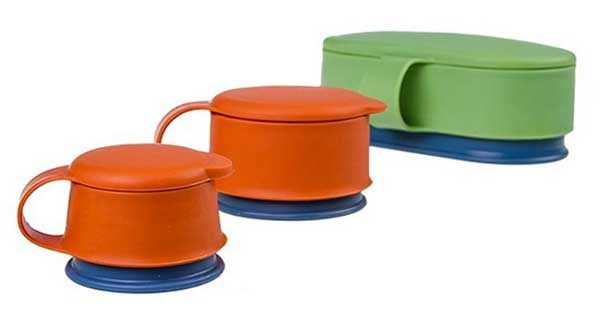 The outer collar with the cap snaps over the other piece to create the cap. Bag Caps come in different sizes and shapes and since the cap is attached, you never have to hunt around on the counter to find the twist tie or clip that always seems to go missing 5 seconds after you laid it down.
You can find out more about these Bag Caps on Amazon where you can buy a set of 3 for $9.99.