We use affiliate links. If you buy something through the links on this page, we may earn a commission at no cost to you. Learn more.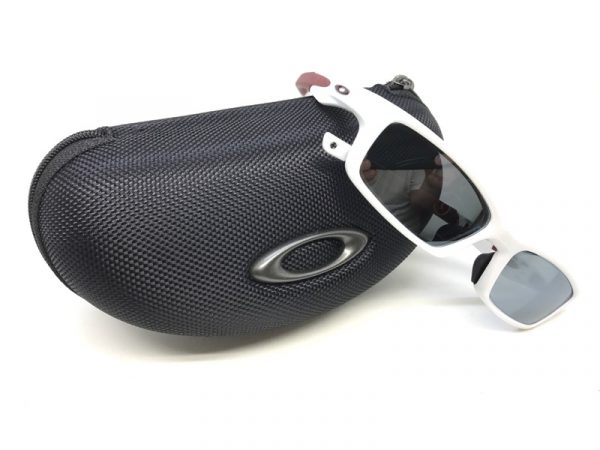 If you require very strong prescription eyewear like I do (-9.00 and beyond for me), you know that the options for sunglasses are slim. Besides clip-ons, what else is there? SportRX.com has a wide selection of nearly every major brand of stylish frames plus knowledgeable staff to help you make your prescription sunglasses become reality.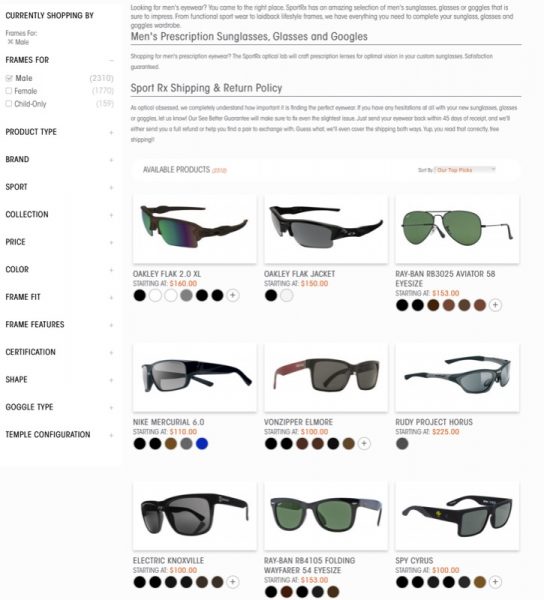 When you first visit the SportRX website, prepare to be overwhelmed.  Thankfully, you can narrow down your selection by using the handy "shop by" feature on the left column.  Sort by brand, sport, price and more.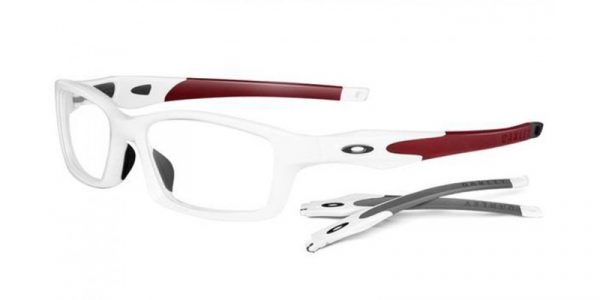 Because of my nearsightedness, I consulted with one of the experts at SportRX to help me choose. With a lot of help, I chose this pair of Oakley Crosslink frames.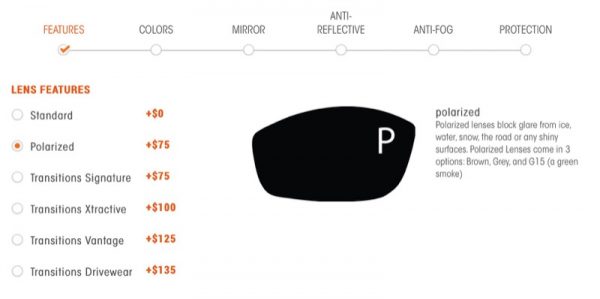 When choosing the actual lenses, you'll find SportRX walks you through many, many options.  Here, I chose polarized lenses. Note that if you do, the ultra-thin high-index 1.7 lenses are unavailable.  As you can see, Transitions (darkens in sunlight) are an option, too.

If you're crusty like me, you can even choose bifocals or progressive focus lenses. I chose the progressive focus.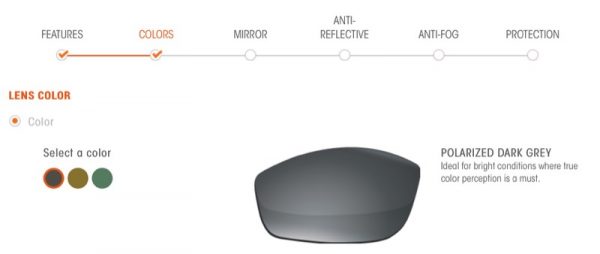 Lens color is pretty straightforward: Dark Grey, amber or dark green.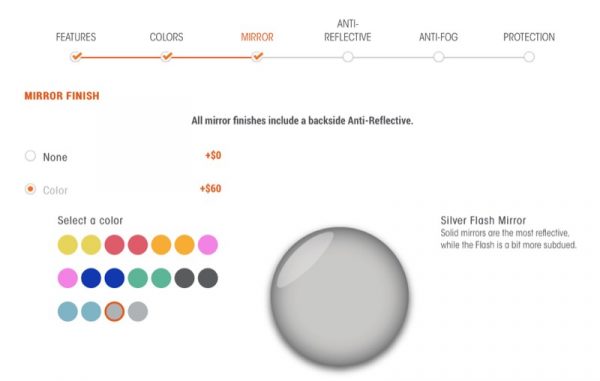 Mirrored finishes are really cool, and there are so many colors to choose from!  Want something less showy? The "Flash" mirror finish is a little more subtle.  I chose the Silver Flash Mirror for a hint of reflection.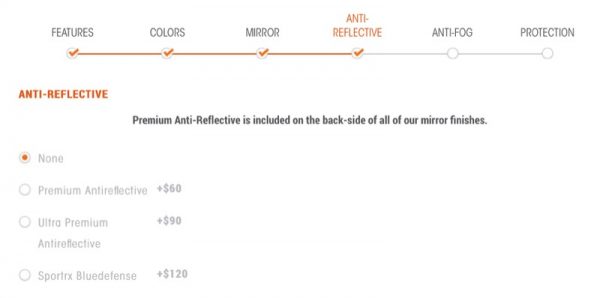 You can pick an anti-reflective finish, but in my case, it comes with the mirrored finish.

I didn't know you could get an antifog coating but there it was.

If you've ever scratched your lenses, you know how frustrating it can be.  Add some extra protection for $30.

They'll need your pupil distance or PD.  This is something your prescribing eye care specialist can get for you or a technician.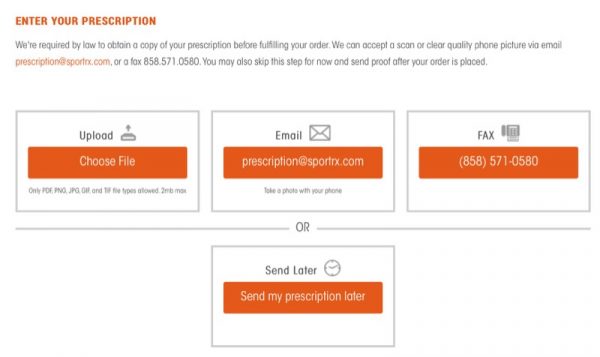 Finally, your actual prescription.  You can upload it, email, fax or send later.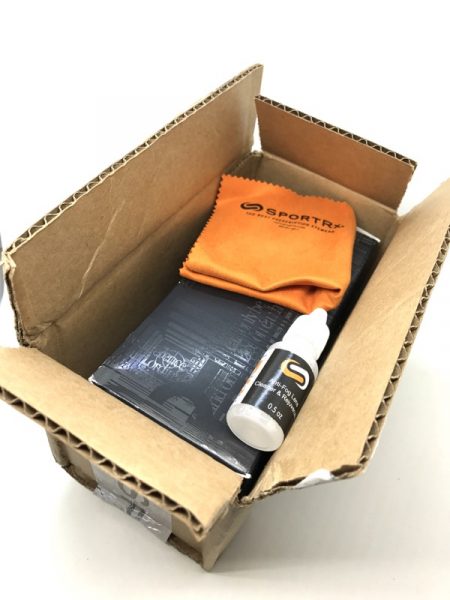 My order was completed in just over a week (there was a holiday weekend). SportRX packed in a large cleaning cloth and a small bottle of cleaning solution.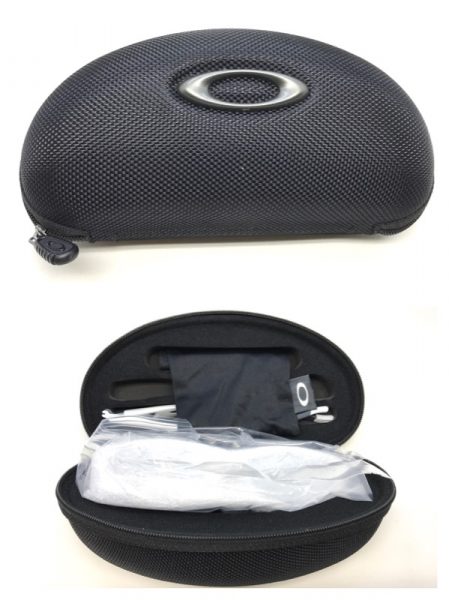 This particular brand (Oakley) comes with a large zippered case with extra temple arms in the slots.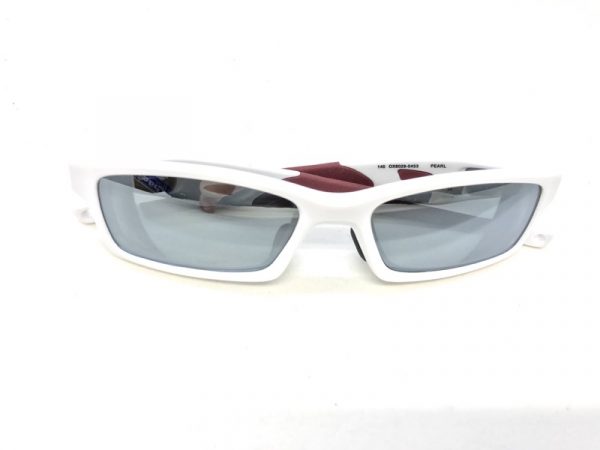 Here's a front view of the glasses.  You can see a hint of the silver flash mirror finish.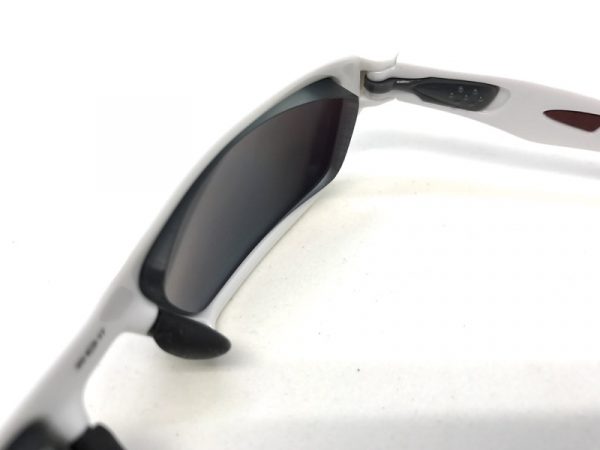 You can see the thickness of my prescription lenses.  Yes, my eyesight is bad. However…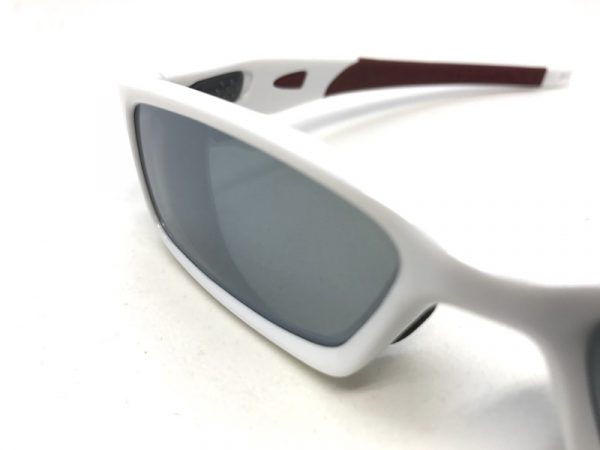 However, you'll notice the lenses fit perfectly in the front.  Nice!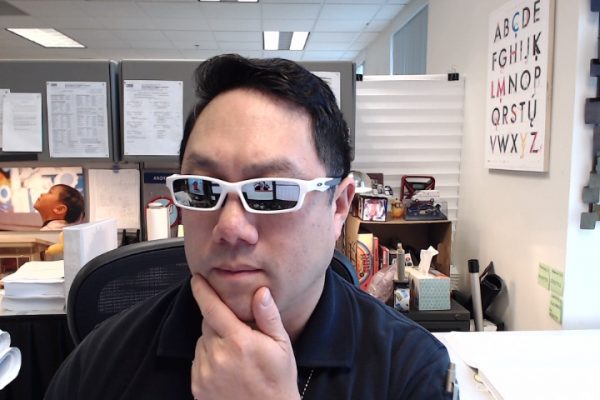 Here's a dorky selfie because I couldn't build up the courage to get someone to take a snapshot. They fit really well! The silver flash mirror finish is more apparent in this shot.
I don't think I would have tried to attempt something new and (relatively) stylish, but the helpful people at SportRX really helped me navigate the staggering selection, and made useful suggestions that really made the difference for me.  Thank, SportRX!
Source: The sample for this review was provided by SportRX. Please visit http://www.sportrx.com for more info.
Product Information
| | |
| --- | --- |
| Price: | $200 (frames only), $715 total (with prescription and options - varies with each person) |
| Manufacturer: | Oakley |
| Retailer: | SportRX |
| Requirements: | |
| Pros: | Wide selection, knowledgable staff. Health Savings Account (HSA) and Flexible Spending Account (FSA) accepted |
| Cons: | Eyewear can be expensive. Options add up. |