We use affiliate links. If you buy something through the links on this page, we may earn a commission at no cost to you. Learn more.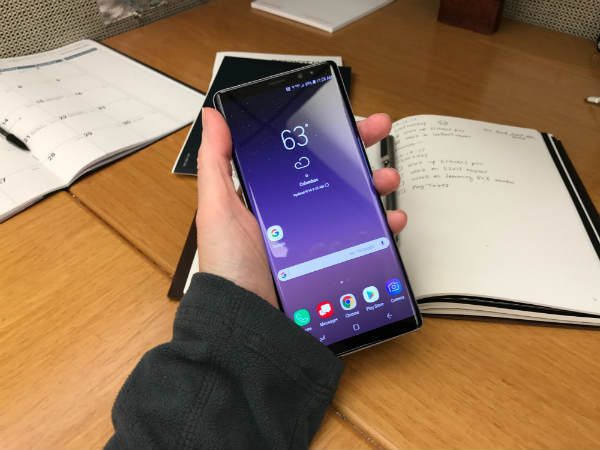 I'm having a first world style crisis today because I think I want to go back to Android. Am I crazy? Well yeah, that's been established before now. But let me back up a bit…
If you've been following along at home, you'll remember that after years of using an Android smartphone, I recently switched to an iPhone 7 Plus. That was back on July 1st and every thing has been running smoothly for the past two and a half months.
Then on Tuesday, I left work early to go home to watch the Apple event and afterward, I was all set to pre-order an iPhone X in October. But that may have changed because yesterday Verizon Wireless sent me a Samsung Galaxy Note8 loaner for review. I reviewed the Samsung Galaxy S8 back in June and liked it quite a bit, but not enough to buy one for myself. So I wasn't all that excited about the Note8 and didn't even open the box last night until it was time to go to bed. I plugged it into the charger with plans to take it to work today to set it up.
So I get to work today and finally take the time to power it on and it was like I heard the angel's sing as soon as I saw that gorgeous white on black display. Wait, what?! That's right, what made my gadget trigger flip was seeing the always-on display showing the time of day. I forgot just how much I missed that feature.
Of course, when I unlocked the phone and saw the vivid home screen with the weather widget and icons that can be moved around where ever I want with spaces in between. That's when I started feeling a little unsure about my switch to iOS. Then I set up face unlock. No, Apple did not invent this feature.
Then I set up face unlock. No, Apple did not invent this feature… I don't remember testing this on the S8, but after Tuesday's event, I wanted to see how well it worked. Let me tell you, that it works flawlessly. Fingerprint scanner unlocker, you're dead to me now. Yes, folks, it's always the little things that make a difference with me.
So now what do I do? I'm feeling a very strong tug to go back to Android. Must…resist… at least until I get a chance to check out iOS 11 next week. But having said that, I currently making goo goo eyes at the Note8.