We use affiliate links. If you buy something through the links on this page, we may earn a commission at no cost to you. Learn more.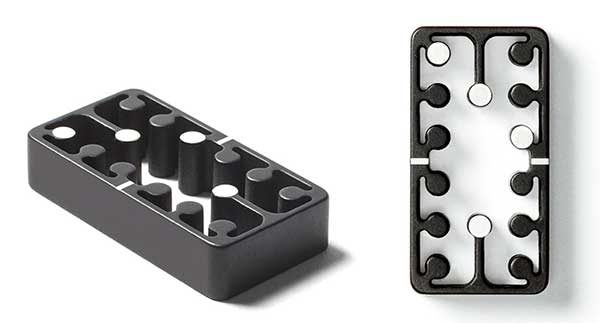 When was the last time that you played a rousing game of dominoes? I'll admit that it's been a few years for me, but if I had a set of Edge Dominoes from Fire Road, I'd want to play a game every day because they look so cool.
The Edge Domino tiles or bones as they are called, are made of light weight black anodized aluminum and feature a unique open skeleton design where the spots or pips have been engraved by lasers.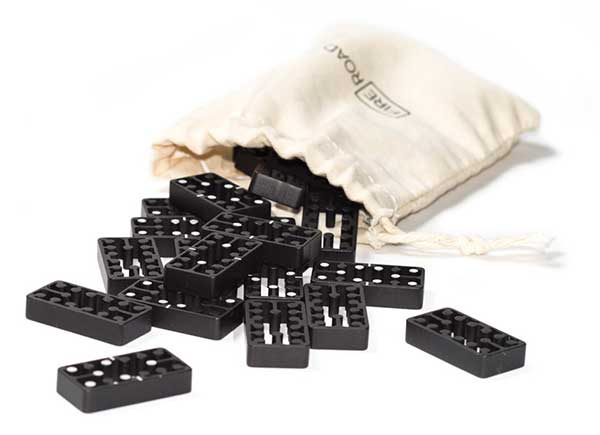 You can purchase a set of Edge Dominoes that store in a cloth bag for $99, or for $25 more, you can get them in a nice wooden box. For more info and to order, visit Fire Road.