We use affiliate links. If you buy something through the links on this page, we may earn a commission at no cost to you. Learn more.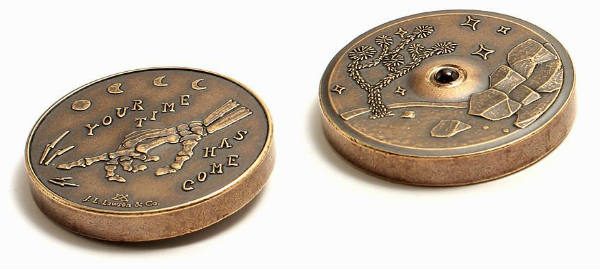 Are you a bad coin flipper? You know the type who flips to resolve an issue only to have the coin go rolling away never to be found again? The Tempus Spin Coin from J.L. Lawson & Co. provides a better way to find out who goes first in a game or who has to pay for the next round of beer.
These coins are not your average quarter. They are larger and thicker and feature a small ceramic ball in the center that allows you to easily spin the coin on a flat surface. The embossed hand on the top of the coin will determine the "winner". Think of it as spin the bottle, only with a coin.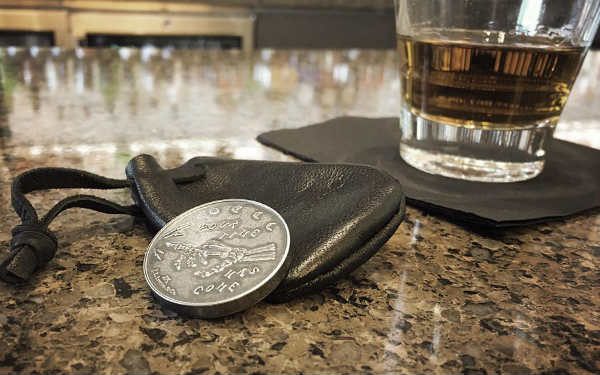 The Tempus Spin Coins from J.L. Lawson & Co. are minted in the USA from metals like bronze, silver, copper, and Mokume (yea, I have no idea what that is either). Prices range from $48 to $145 depending on the metal. For more info visit jllawsonco.com